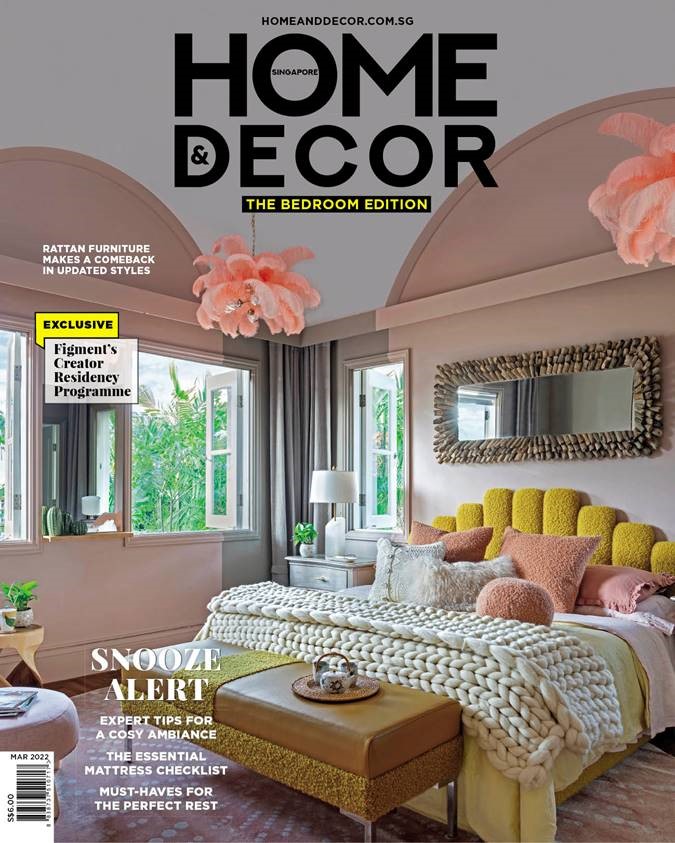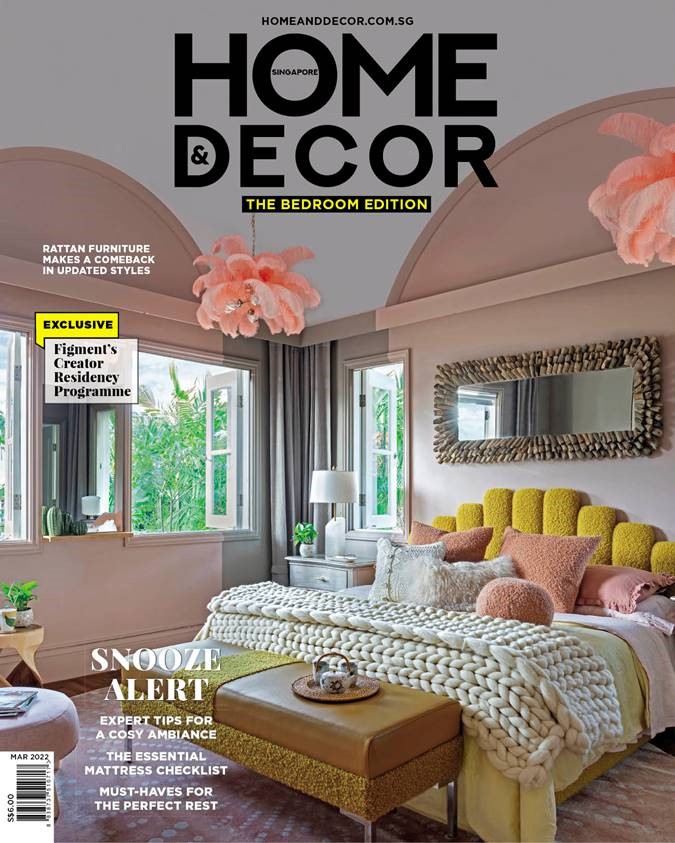 Our May Rattan Bohemian Sideboard Cabinet is featured in Home & Decor's March issue! We offer a diverse range and series of rattan furniture, shop now under our Rattan Furniture here.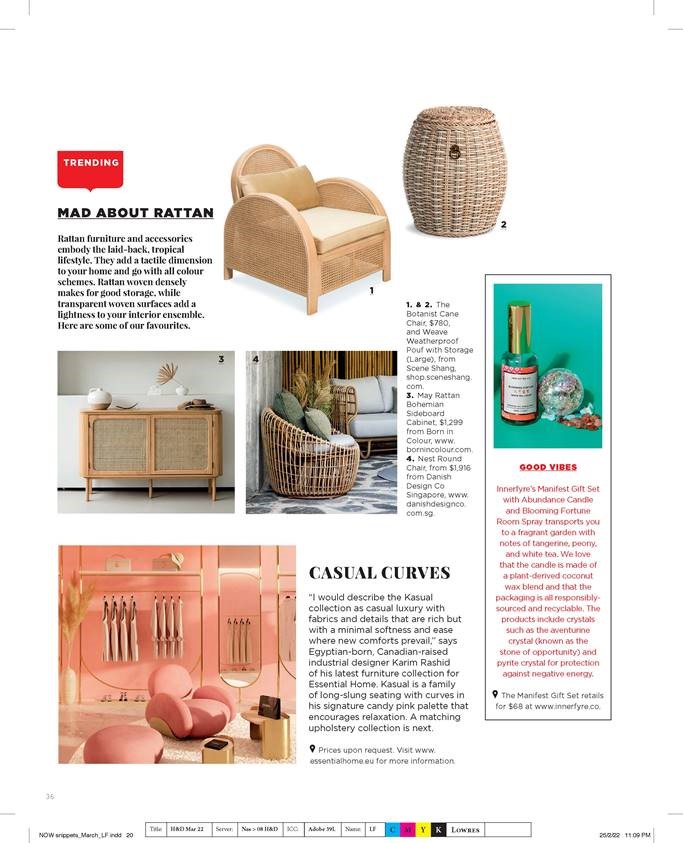 As seen above, our May Rattan Bohemian Sideboard Cabinet (labeled no. 3), features flip-out tic-tac doors which opens up to 4 large compartments to store your items or decors. Browse more furniture from our May Rattan series that is crafted with the signature hand woven natural rattan weave, so delicate yet sophisticated. 
If you are someone who loves a pop of colour, you may check out our Bistro Rattan series and Camille Rattan series for a mid-century vintage vibe.