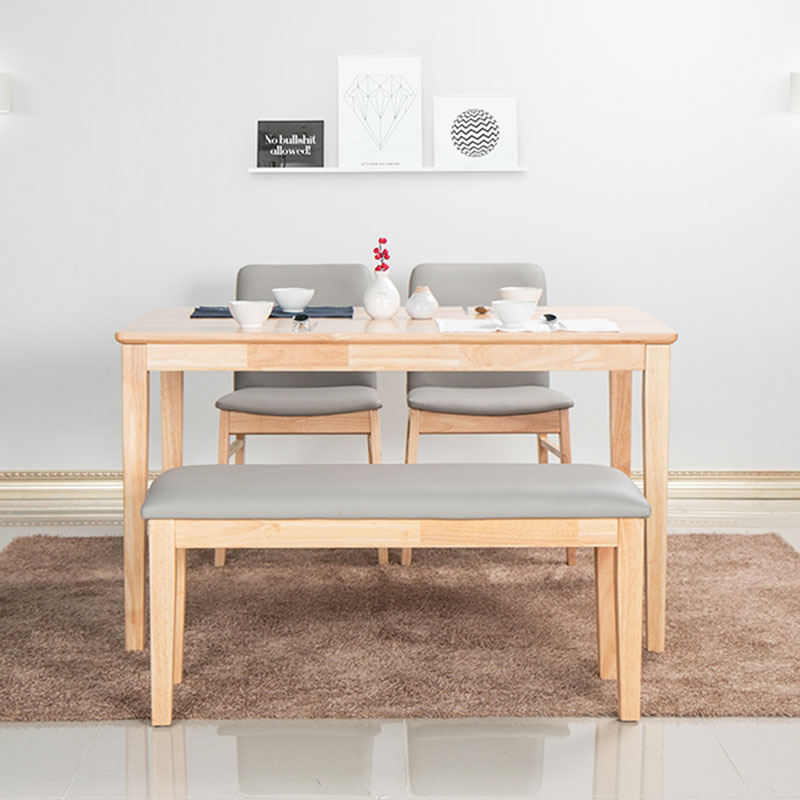 The Japandi trend, which has been around for awhile now, as the name suggests, it's an interior style that combines the best of Japanese minimalist with Scandinavian rustic.
The combination of the cool sleek lines and rustic elements of the Nordic creates a modern yet clean look for your home.
Our new Japandi line of dining sets are designed to this trend. Built to last as well, the collection provides compact, stylish designs yet affordable to all.
The Kinsei ('Balance' in Japanese) design achieves the best of both trends by combining the simple design of a solid wood table in cherry colour while at the same time uses a natural live wood edge finish to the bench.
The chairs are done up in real cow hide leather for a more plush feel.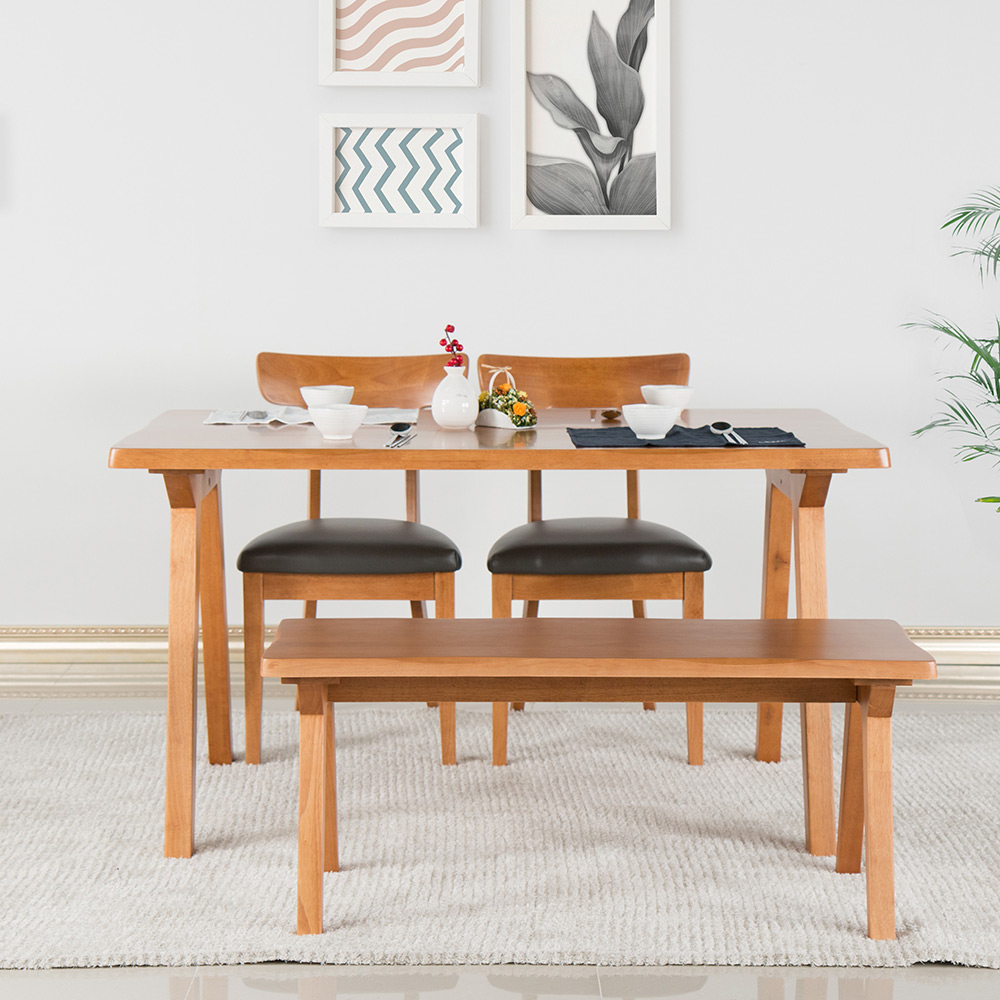 The Shizen ('Natural' in Japanese) design embodies the light wood minimalist feel.
Full light grey PU upholstered chairs and bench blends in the minimalist look creating a soothing interior.
If you are going for the Japanese minimalist light wood feel, this is definitely a piece that will complete the look.
This collection also comes in a 2 seater couple dining set with 2 chairs, a perfect fit to any small nook.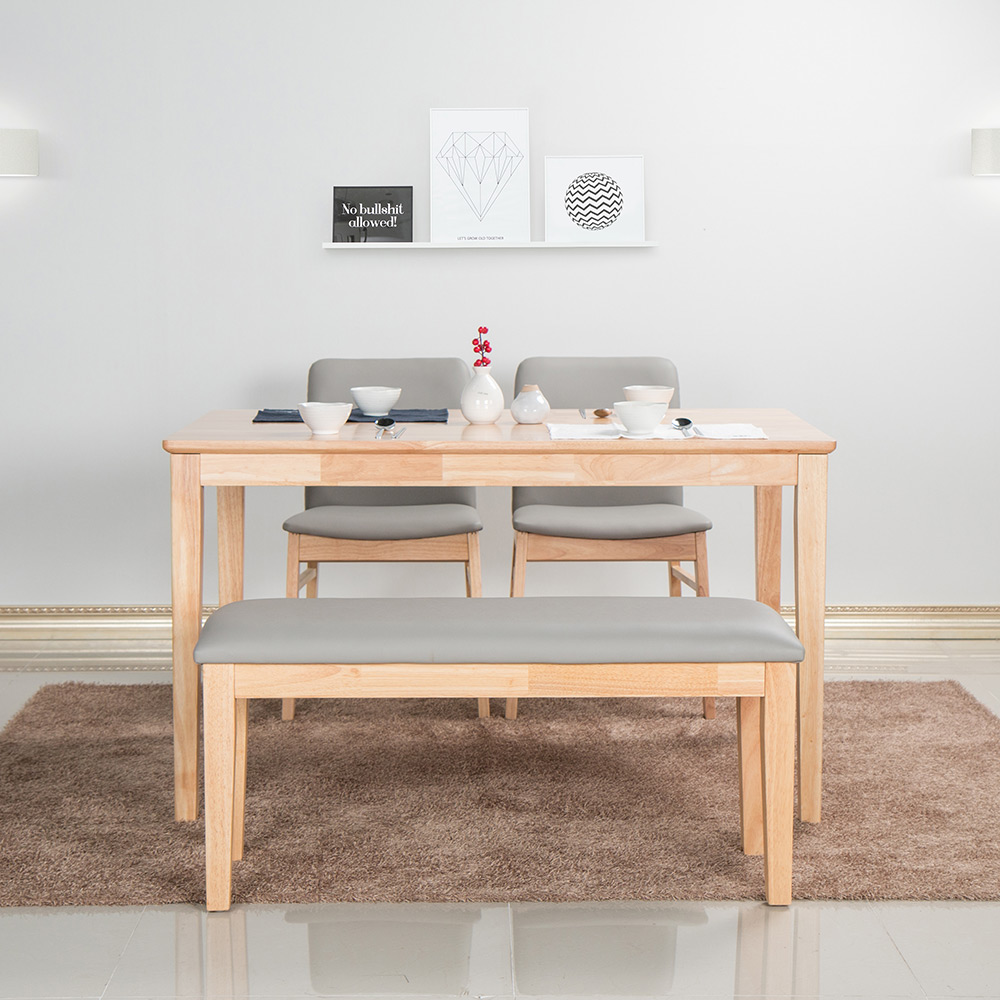 The Mujis (木積) design represents wooden blocks, the basic building blocks for creating the collection.
The slightly light brown table top with its textured design adds to the richness and depth of the table.
This compact table is paired with black PU upholstered chairs and bench that brings out the rustic nature yet its clean lines brings it perfectly back to the Japandi feel.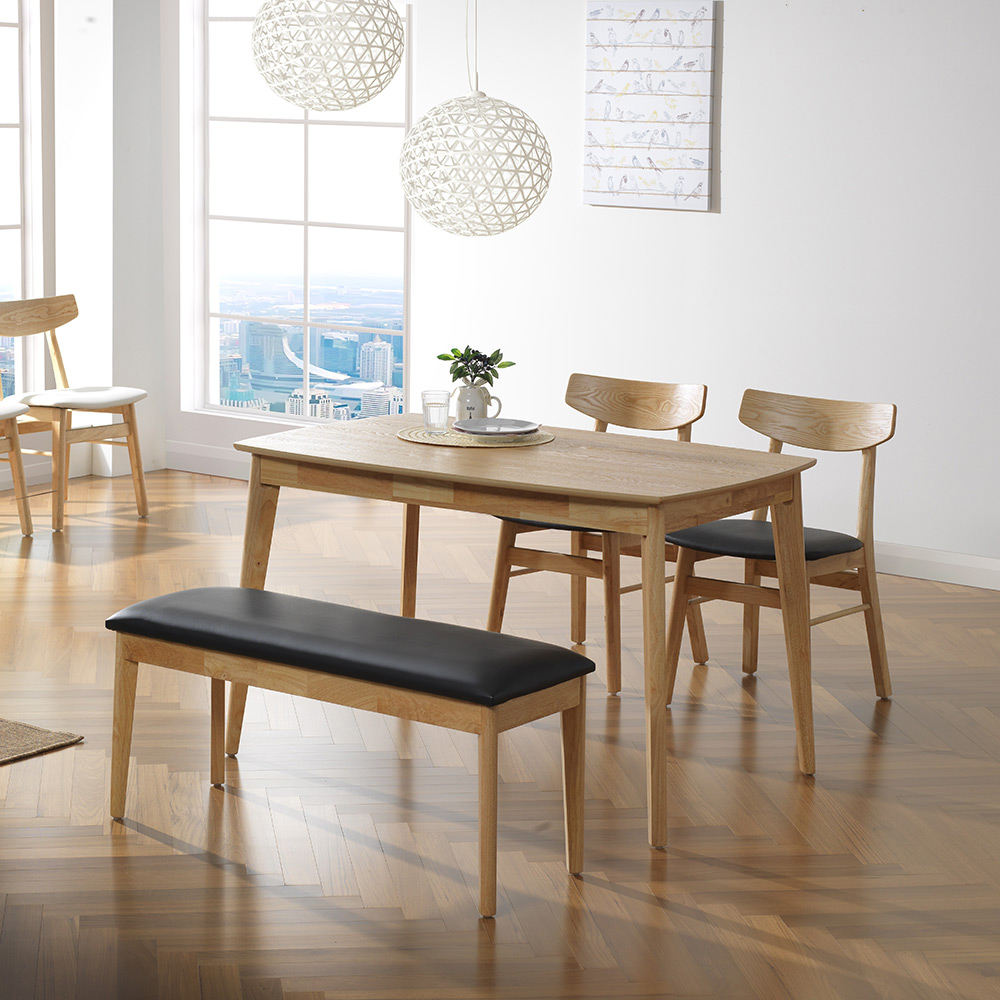 These hardy collections are also perfect for cafes and restaurants.
Do contact us as well if you are a café owner and we can definitely assist you to furnish up your place through our corporate and bulk purchase discounts.