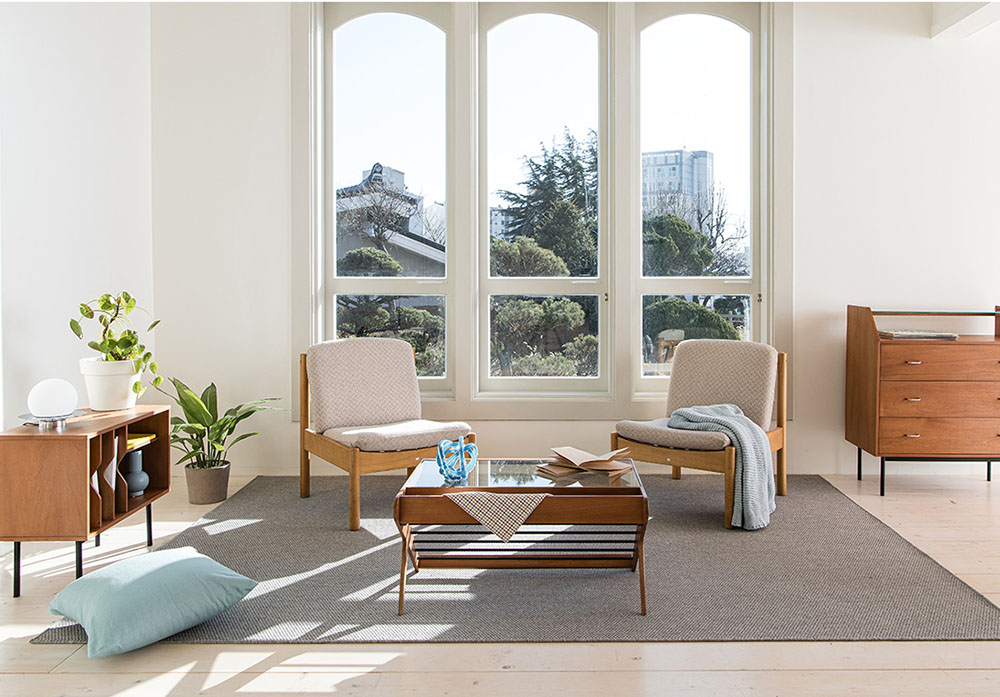 When you think about industrial loft designs, large, spacious rooms with light yet raw colours and a mix of natural and industrial (hence the name) elements usually come to mind. It is a mishmash for different styles coming together to create a grungy, bare-bones look. While industrial loft is often perceived as viable only for homes with high ceilings, even apartment flats can look wonderful in that design. If you're looking to incorporate something similar in your home, here are several furniture options from our very own furniture shop in Singapore that can help you get the ideal industrial style aesthetics that you've been envisioning.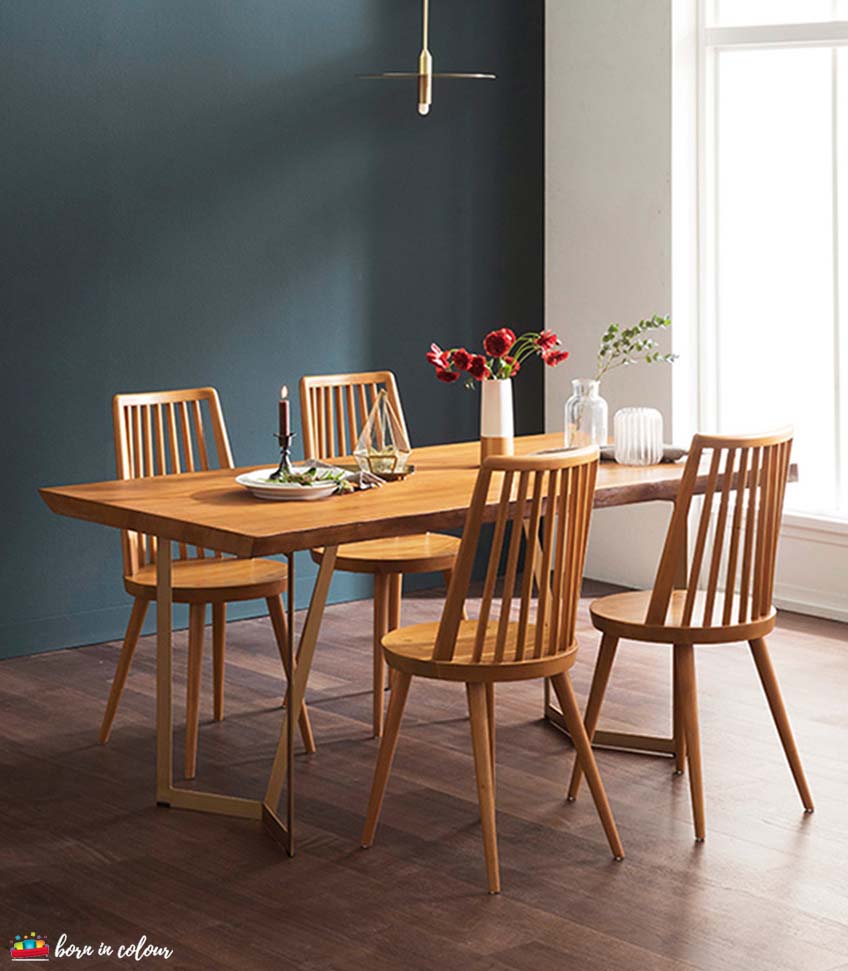 Industrial loft homes incorporate a healthy dose of natural elements, especially wood; and nothing epitomises wooden furniture better than Scandinavian furniture in Singapore. In fact, Scandinavian furniture in Singapore goes so well with industrial lofts that there's a name for this sub style — "Scandi-Industrial." The reason they match is down to their common threads, like neutral tones, mixing texture, and functionality. Both styles embrace the beauty of natural and raw materials with minimal fluff, or ornamental details. 
Nevertheless, when mixing the two, there needs to be a dominant and a supporting style, as a 50-50 mix will only create confusion. An example of blending both styles effectively is to have a Scandinavian-dominant style with related furniture, like a Scandinavian sofa in Singapore, with white walls or a white-painted brick wall and industrial lighting.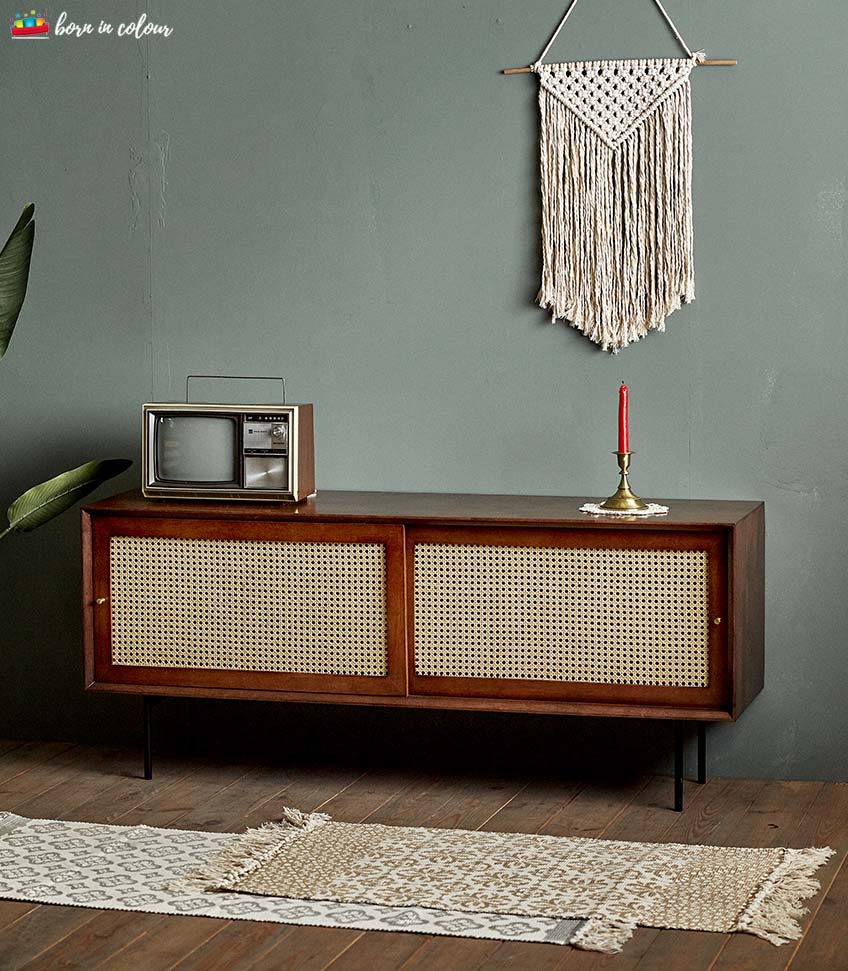 Many people think that rattan and industrial styles are worlds apart; understandably, the tropical vibe of rattan furniture in Singapore may seem so contrasting to the grunge nature of its industrial counterpart. However, rattan furniture in Singapore has also evolved beyond its natural wooden colours; take dark-toned rattan for instance — it is more contemporary which allows it to blend into industrial spaces. Additionally, rattan furniture in Singapore is also more sustainable than most hardwood furniture on the market today. Here at Born in Colour's furniture shop in Singapore, our Camille rattan walnut series expertly combines vintage rattan material with rich dark colours and superior functionality.
Industrial Chic Furniture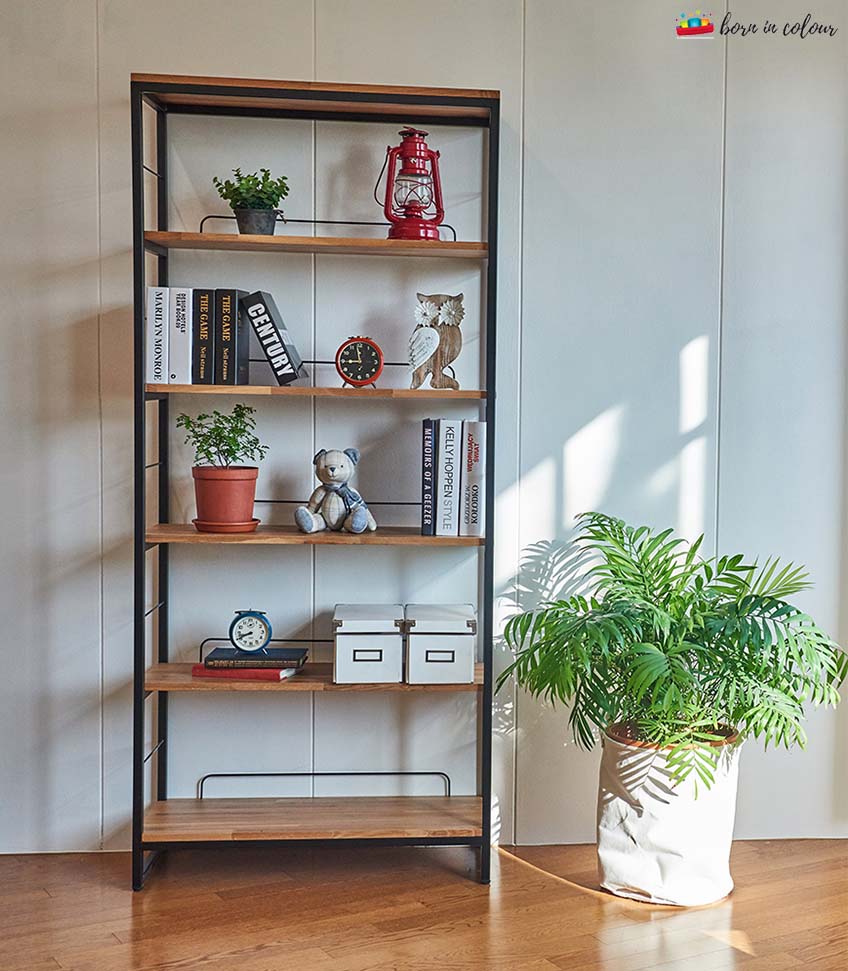 Regardless of the different styles you wish to combine, returning to industrial roots with industrial chic furniture is still the best way to complement that style. Our Tinwood Industrial collection is the perfect example of how industrial styles don't always have to be grungy; the collection's chic undertones, epitomised in pieces such as our Tinwood Scandi Industrial Bookcase Display Shelf.
Identifying Your Industrial Style
Ultimately, how you choose to complement your industrial style depends on your own vision for the end design. For instance, a pure industrial style is embodied by neutral colours, layered with decors like pillows, hide rugs, and furnished with concrete coffee tables and bookcases. 
On the other hand, an industrial and eclectic style comprises a variety of patterns and furniture styles, kept in a neutral palette leaning towards warm colours. Similarly, warm-coloured sofas in Singapore and earth-toned pattern rugs add a livable twist to an otherwise warehouse design. 
There is a wide range of industrial combinations, from atomic industrial, to minimalist industrial, and more, each with its own accompanying furniture and decor. Regardless of the style you're going for, Born in Colour's furniture shop in Singapore has what you need to complete your desired industrial loft vision. Visit our website for more information.