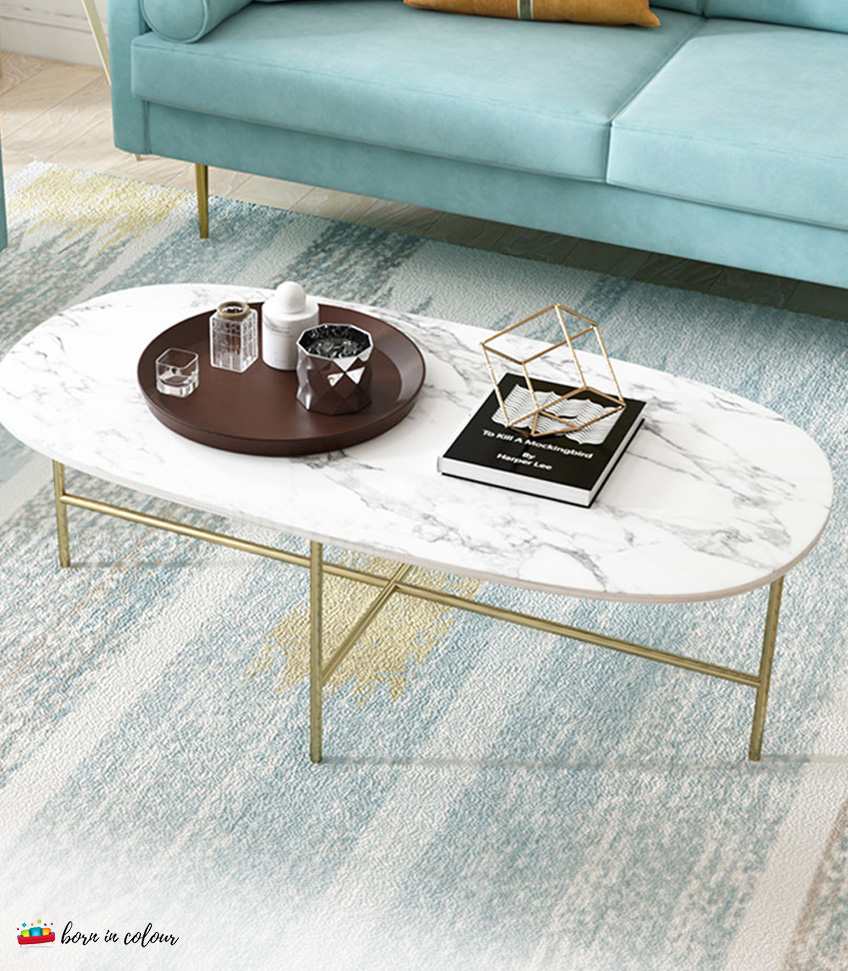 Sofas may be the centrepiece of your living room, but they can also be complemented by a coffee table. After all, it wouldn't feel quite as complete to have a place to lounge without a place to set your morning coffee or evening glass of wine down on. That being said, a sofa and coffee table combination isn't a cheap investment, so you'll want to ensure that you get the right look. With that in mind, here are a few chic styles if you're looking to pair a sofa and coffee table in Singapore.
Timeless Classic
Give your living room a touch of retro luxury with a velvet sofa in Singapore and a marble table with sleek, brushed gold legs. The Bethany velvet sofa comes decked in modern velvet fabric and bold colours — a combination of comfort and old Hollywood style that brightens up your living room. Its brushed gold legs perfectly complement the Bethany marble coffee table in Singapore, with its oval, marble top that adds a tinge of minimalism into the entire getup. 
Scandinavian Log Cabin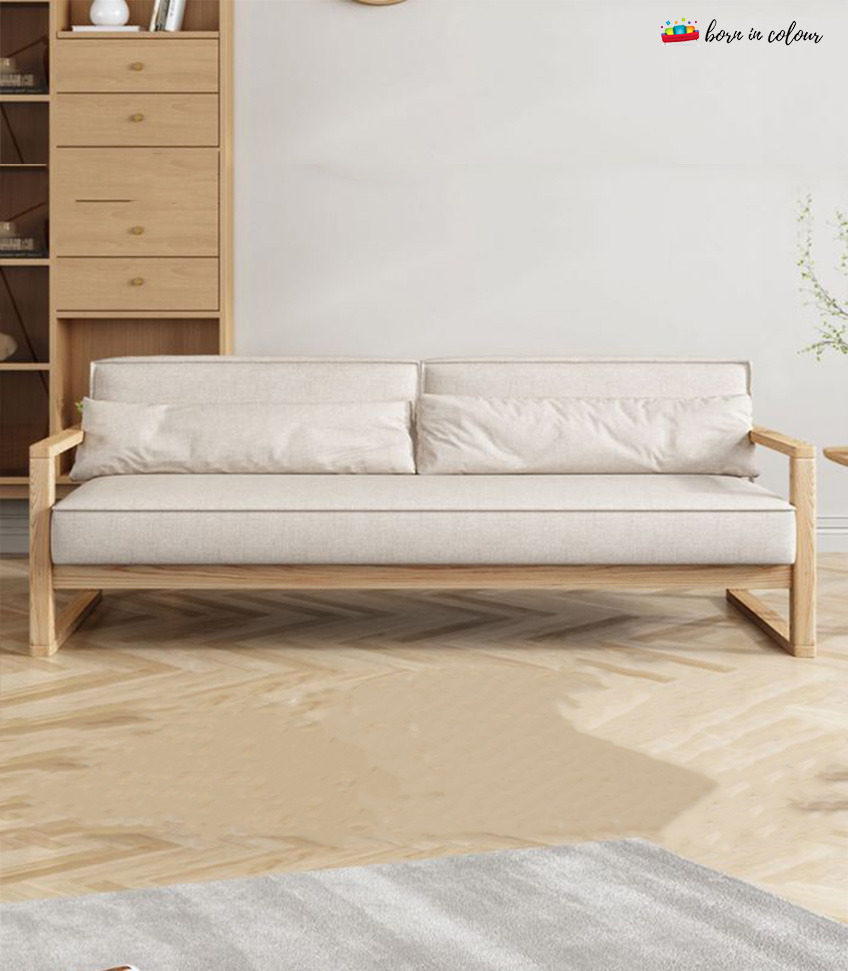 Looking for a more rustic and natural pairing? A Scandinavian combination could be right for you. Here at Born in Colours, we feature a Brentwood sofa in Singapore that sits on a solid ash frame and comes in a wide range of colours; although getting it in beige white or another neutral colour can really accentuate the sofa's Scandinavian properties. This sofa can be matched with our Yasu Scandinavian solid oak coffee table in Singapore, another rustic minimalist piece that is handcrafted in solid white American oak wood. Not only does it enhance the overall style, it also comes with more storage space for greater functionality. 
Eclectic Cool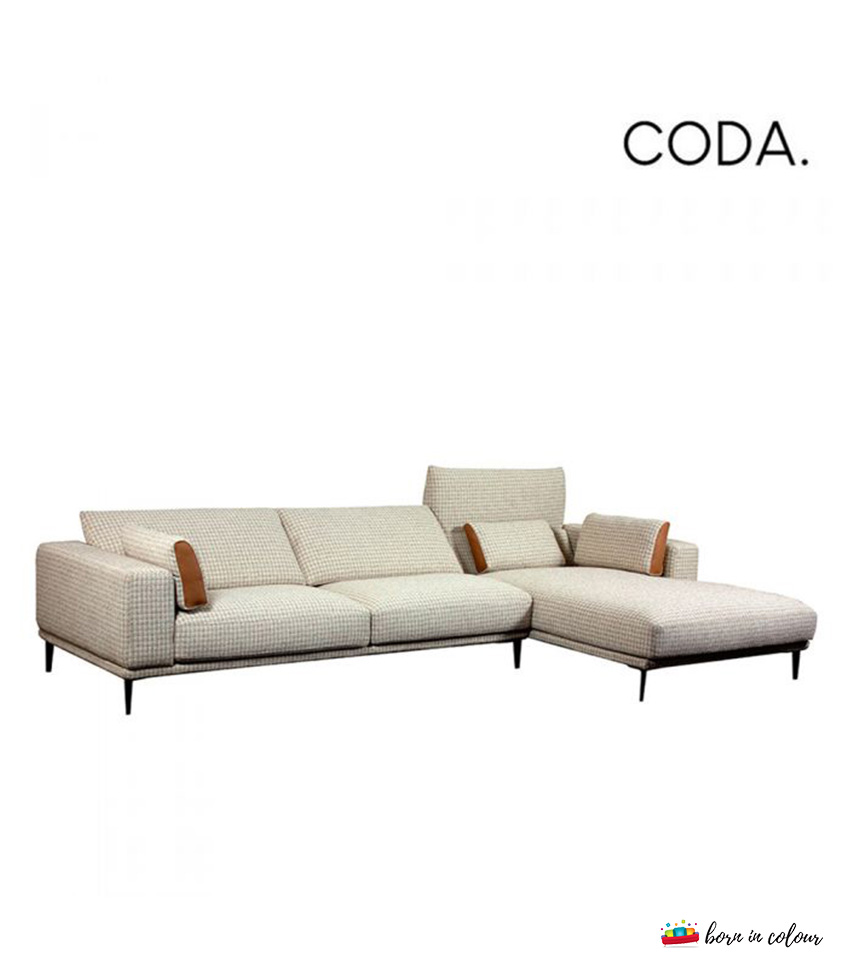 If you prefer a more approachable and down-to-earth pairing, a patterned fabric sofa with a bamboo or wooden coffee table will keep your living room simple and unassuming, but homely and welcoming. Our Paros L-shape sofa in Singapore marries simplicity and functionality with its extended sofa providing you with a great way to lounge around, curled up with a good book or your favourite movie. This can be paired with our Verso Neo-Vintage walnut round coffee table, or if you're going for a touch of Bohemian influence, our May rattan bohemian coffee table.
Balancing or Accentuating Your Leather Sofas
Most traditional leather sofas are dark by nature due to the organic hues of authentic leather. To balance it out, consider pairing your leather sofa in Singapore with a Scandinavian coffee table for better contrast. For instance, our Renato leather sofa's dark finish could work well with our darker wooden coffee tables, such as our Certo sofa table. On the other hand, if you prefer a deeper and heavier living room, enhance your leather sofa's dark undertones with an equally heavy and classy coffee table, such as our Yak Italian marble coffee table, known for its raw elegance and modern look. 
No matter what living room aesthetic you're looking to achieve, Born in Colour has you covered with an extensive selection of sofa and coffee tables in Singapore. Check out our website for more information.