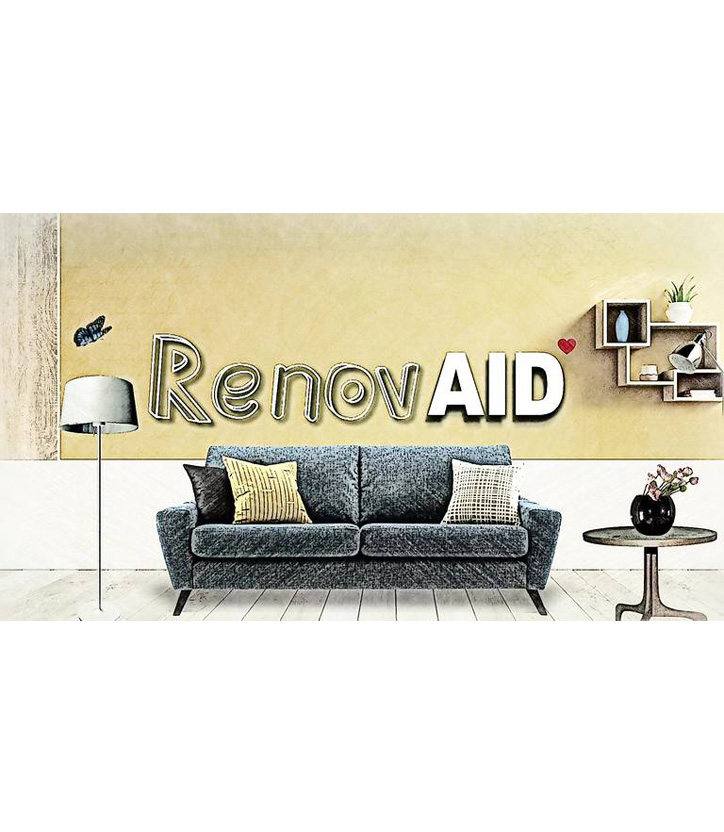 5 mins read
Yes, it's another feature blog again! No, this time it's not about magazine features and neither is it about k-drama features.
We are happy to share with you guys that we were featured in RenovAID Season 8, our local television show series on Channel 5 this year 2020.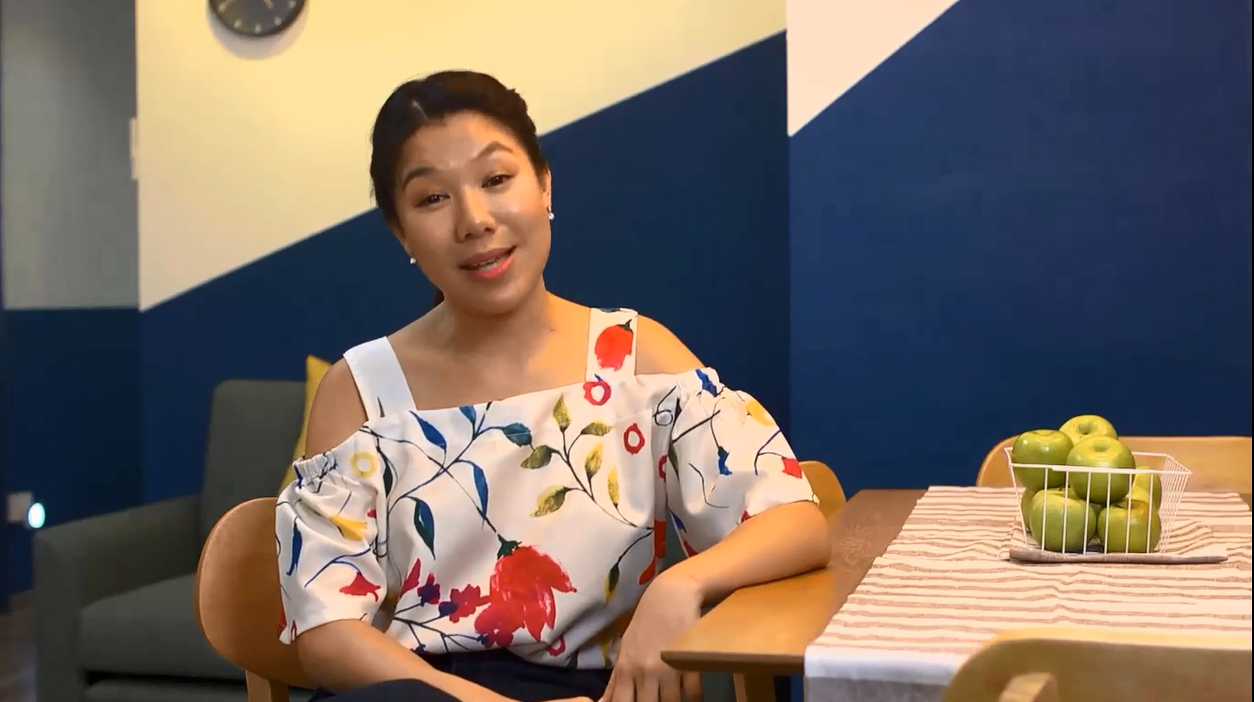 RenovAID is a local Singapore television series aired on Channel 5, whereby they reach out to 6 needy families who have various challenges and backgrounds and do a complete home makeover for them.
Together with host, Belinda Lee and her team, they venture out to get new furniture and help to renew, rebuild and revitalize these families home.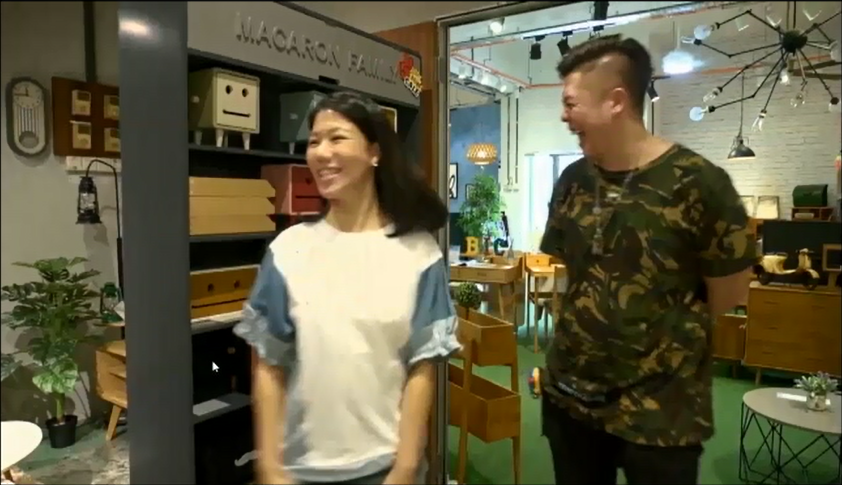 In this episode, Belinda and interior designer, Benny attempts to renovate Mr Mamat's home.
Mr Mamat is unemployed due to his mental condition which hence, resulted him to collecting unwanted items and selling them to provide his family.
Because of that, his home is very cluttered which is very unsafe especially for his children.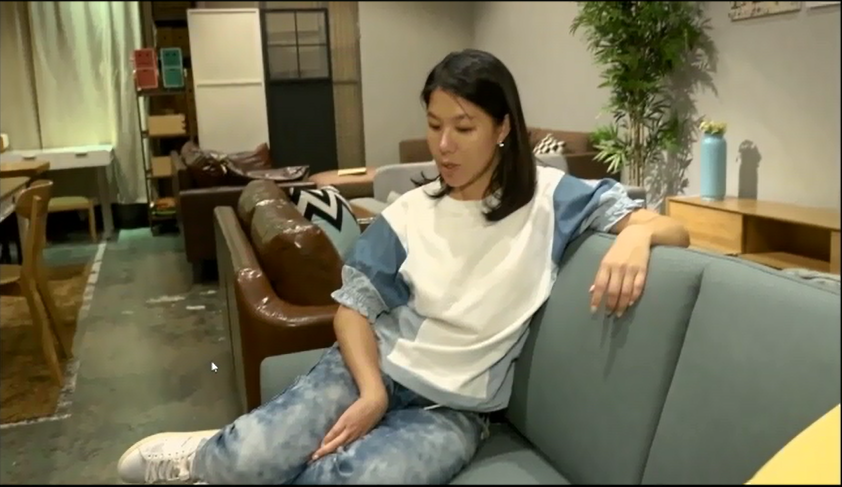 Upon entering the shop, Belinda noticed our Macaron friends by the shelf and commented that they look so cute.
You can see the smiles on her face and Benny's face as they walked into our studio.
As they move further into the studio, they noticed one of our sofa and proceeds to sit and try out the sofa. Belinda commented that the colour of the sofa is very nice.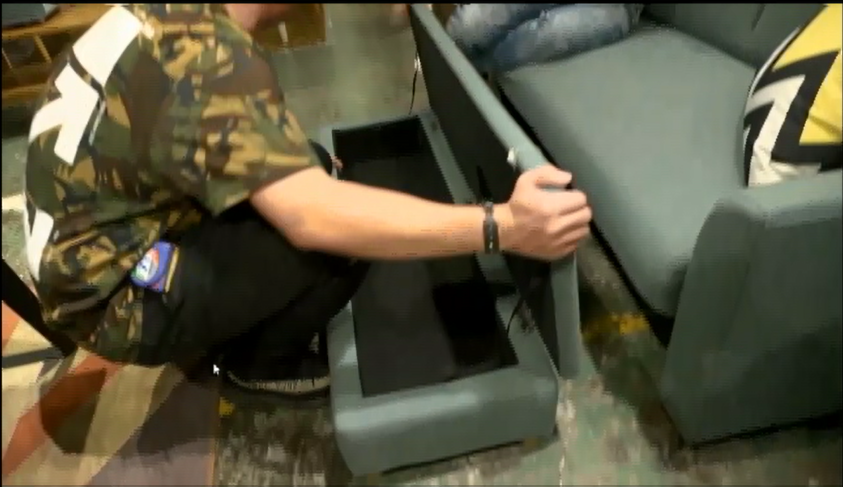 Afterwards, Benny noticed the ottoman underneath the sofa and pulls it out. They were amazed when they realized that the ottoman was also a storage!
Benny commented that this is good to top up as a storage for the family.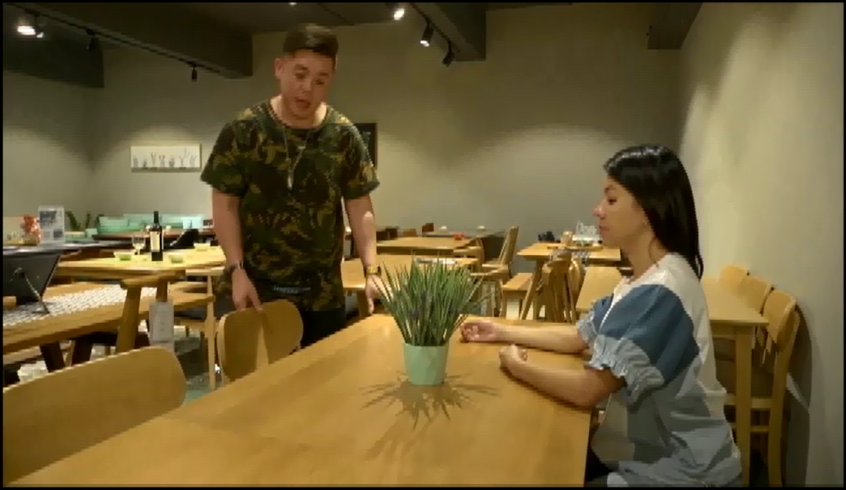 They moved on to search for dining tables and noticed one of our extendable dining table set.
Benny commented that the colour is nice and proceeds to remove the piece of wood at the other end to demonstrate how it can be shorten from a 6-seater dining set to a 4-seater dining set.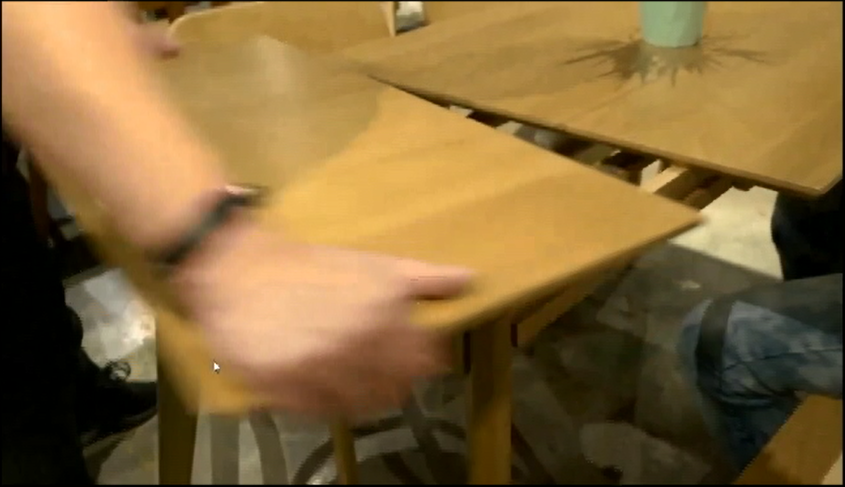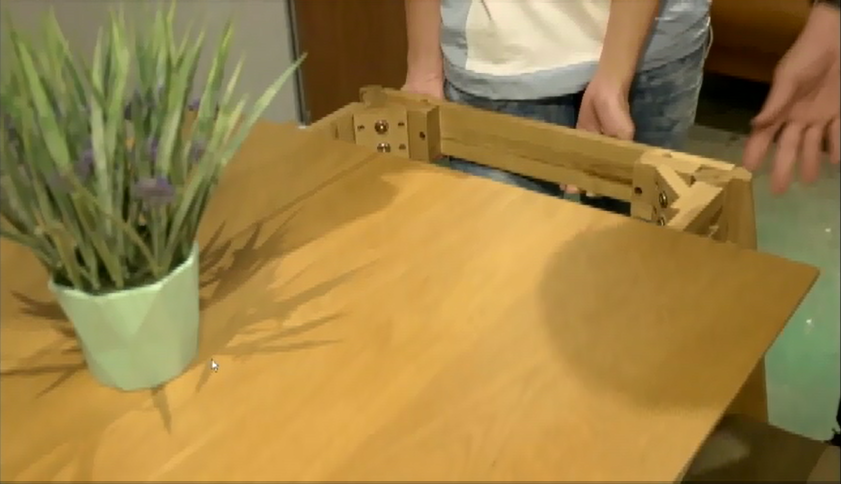 Now after they have taken a look at the furniture, they proceed to start renovations for Mr Mamat's home.
After weeks of renovation, Belinda and her team brought Mr Mamat and his family back to see their new home.
Upon entering their new home, Mr Mamat's wife, Sufiah was so excited and shocked to see her newly renovated home.
She was very impressed and kept talking about how nice her newly renovated home is now. Even the children told Belinda that they probably will not leave home after this.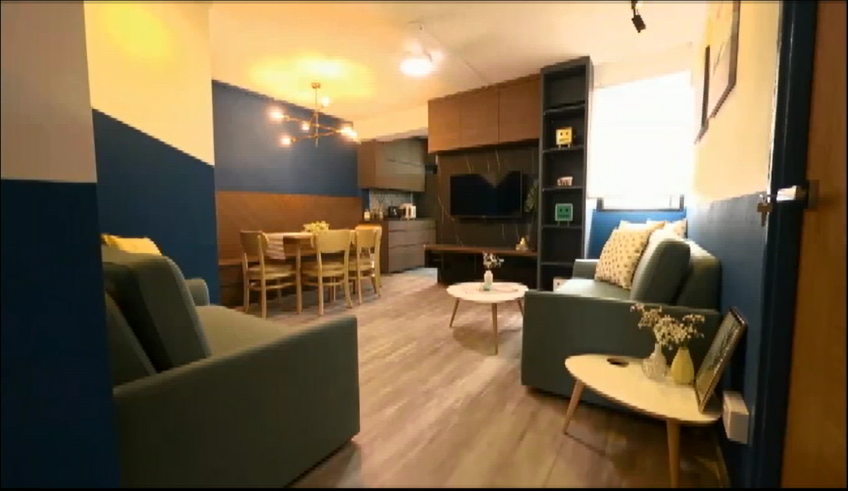 This is their newly decorated living room! Can you spot our furniture here?
So here, you can see our dining set on the left hand side, followed by our cute macaron friends on the shelf beside the TV and then our sofa.
Here is some screenshots of some close-up shots of our pieces: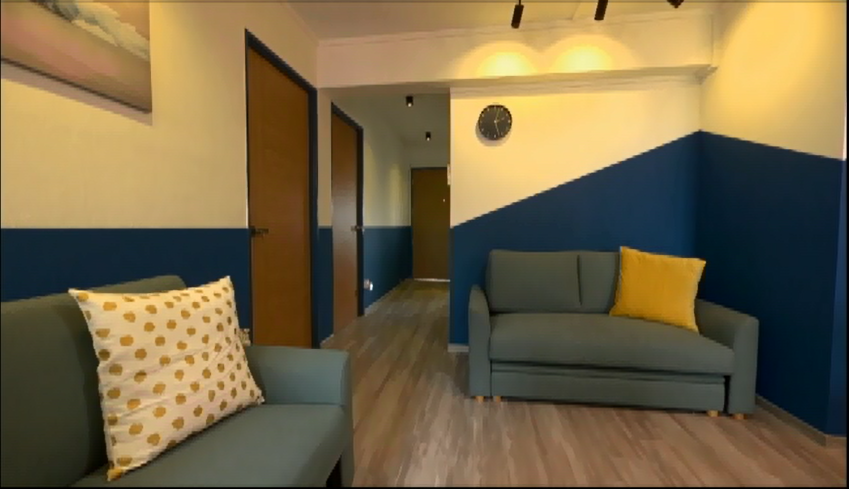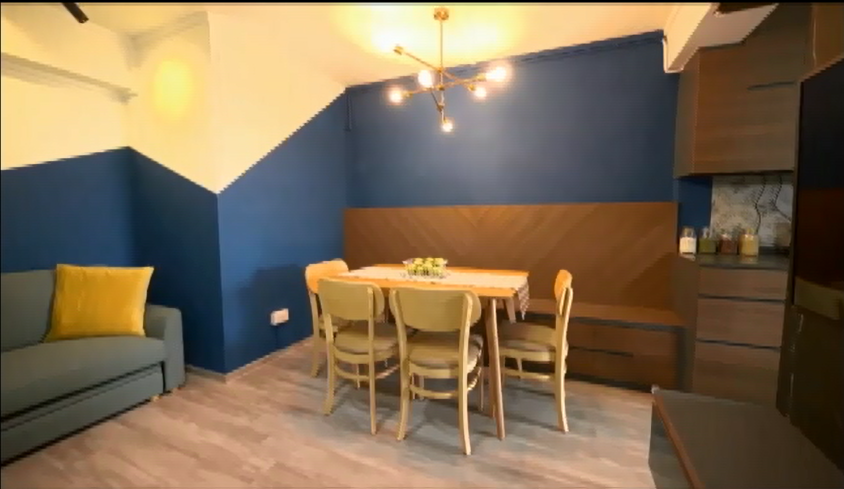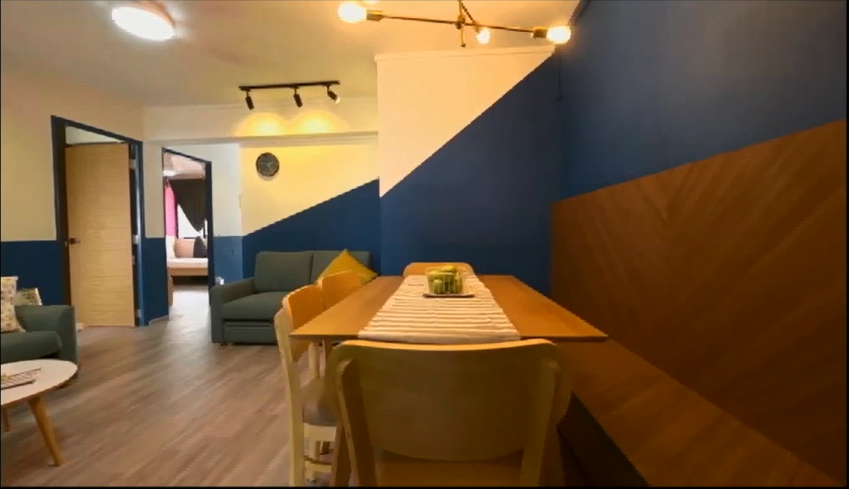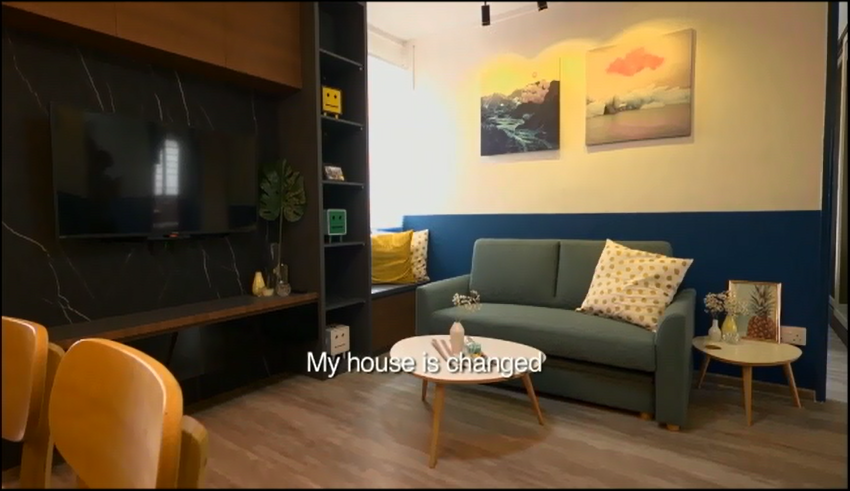 Ha ha look at our cute white macaron which was hidden in the first picture of the new living room just now.
Here is Mr Mamat and his family sitting on our sofas and thanking Belinda's team for helping them renovate their homes.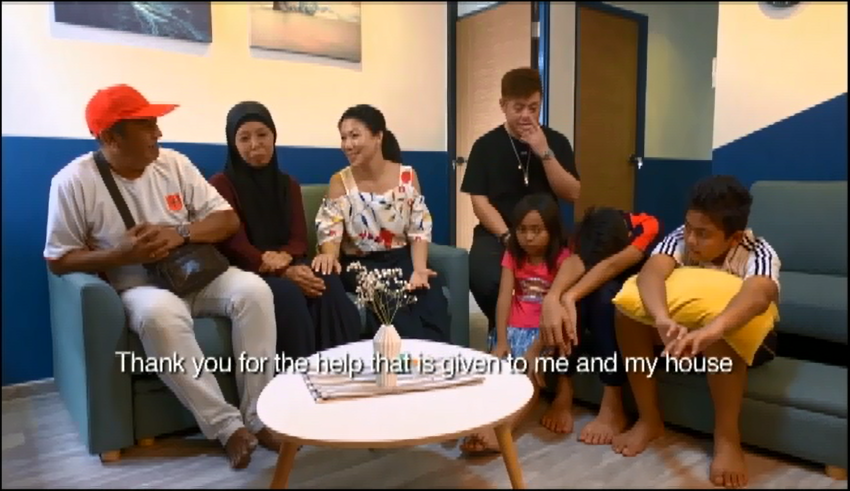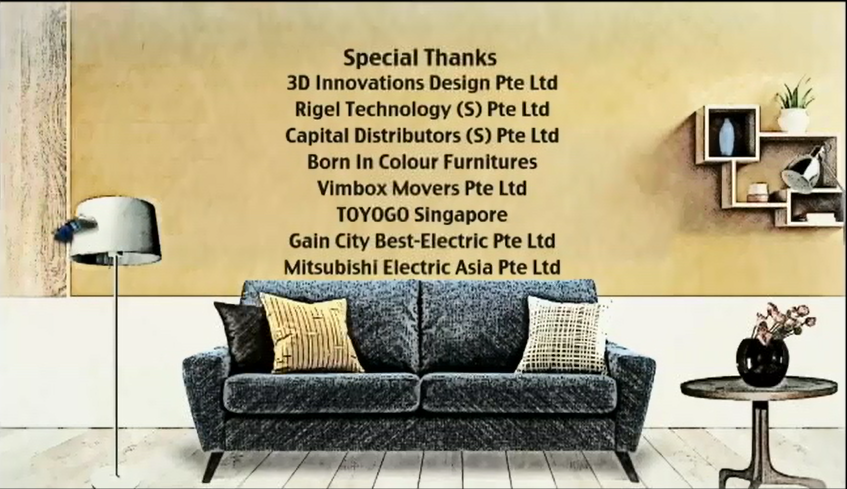 We would like to thank the RenovAID team and Mediacorp Channel 5 for reaching out to us and feature us in this season of RenovAID. Do look forward to more collaborations in future!