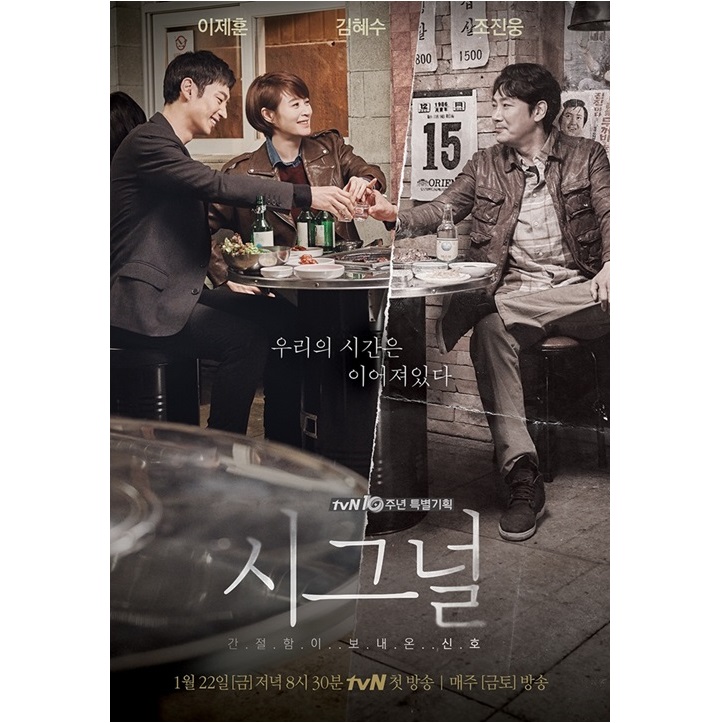 Signal (Hangul: 시그널; RR: Sigeuneol) is a 2016 South Korean television series starring Lee Je-hoon, Kim Hye-soo and Cho Jin-woong.
It aired on tvN on Fridays and Saturdays at 08:30 KST for 16 episodes between January 22 and March 12, 2016.
The story is similar to the American movie Frequency, in the aspect that the main characters communicate through time with the help of radio frequency.
The series was inspired by the Hwaseong serial murders.
A mysterious walkie talkie allows a detective Lee Je Han (Cho Jin-woong), in 1989 to communicate with a cold case profiler Park Hae Yong (Lee Je-hoon), from 2015.
With the power of fore and hindsight the two not only solve crimes but prevent them from ever taking place.
However a long standing murder case is closer to home than either realizes.
With the suspense building up with each and every episode, one would not fail to notice that the male protagonist home to be well furnished with our best selling retro-vintage series:
Did you manage to catch a glimpse of our Vintage Bookshelf Cabinet?
Full behind the scene setting for the male protagonist Lee Je-hoon home for Signal:
For more information of the lovely pieces appearing in Signal 시그녈 (Telecasted in tvN Jan 2016), you may check it out within our store: