There is no better way than to amplify your space with a chest of drawers. This piece of furniture delivers both the aesthetic appeal and functionality that every homeowner deserves. With a variety of styles available, finding the right chest of drawers in Singapore to complement your interior can be easily achieved. 
At the same time, the storage space that a chest of drawers provides is especially useful in Singapore, where newer houses are getting smaller. No doubt, what once might have been an overlooked piece of furniture is now growing in popularity and becoming a staple. Therefore, homeowners should take the time to browse through the different types of chest of drawers, ultimately selecting one that matches their preference and home. Here is your guide on how to choose the ideal chest of drawers!    
The Right Dimensions 
Before looking at different styles and designs, the very first step is to have a space catered for your chest of drawers. After all, there is nothing worse than buying a chest of drawers and realising it does not fit where it is supposed to. Once you know where it will be placed, measure the length of the area and ensure that the chest of drawers you want to get can fit the space. Generally, chest of drawers are between 18 to 24 inches in depth, 30 to 50 inches in height and 30 to 74 inches in width. Hence, keep these measurements in mind when looking for a designated space for your chest of drawers. If the chest of drawers is meant for your children to store their items, do ensure that your kids can reach the top without struggling. 
Number of Drawers
Different chest of drawers come in different numbers of drawers. To decide how many drawers would be suitable for you, think about your lifestyle and what you intend to place in the drawers. Should you like to organise and categorise your belongings, then perhaps getting a chest with more drawers is ideal, such as Born in Colour's Heim Forrest Walnut 6 Wide Drawer Chest as seen above. On the other hand, if you do not have plans to store many items, then a smaller chest with fewer drawers is sufficient. In this case, our Guri Oak Walnut Scandinavian 2 Drawer Bedside Table makes for the perfect option.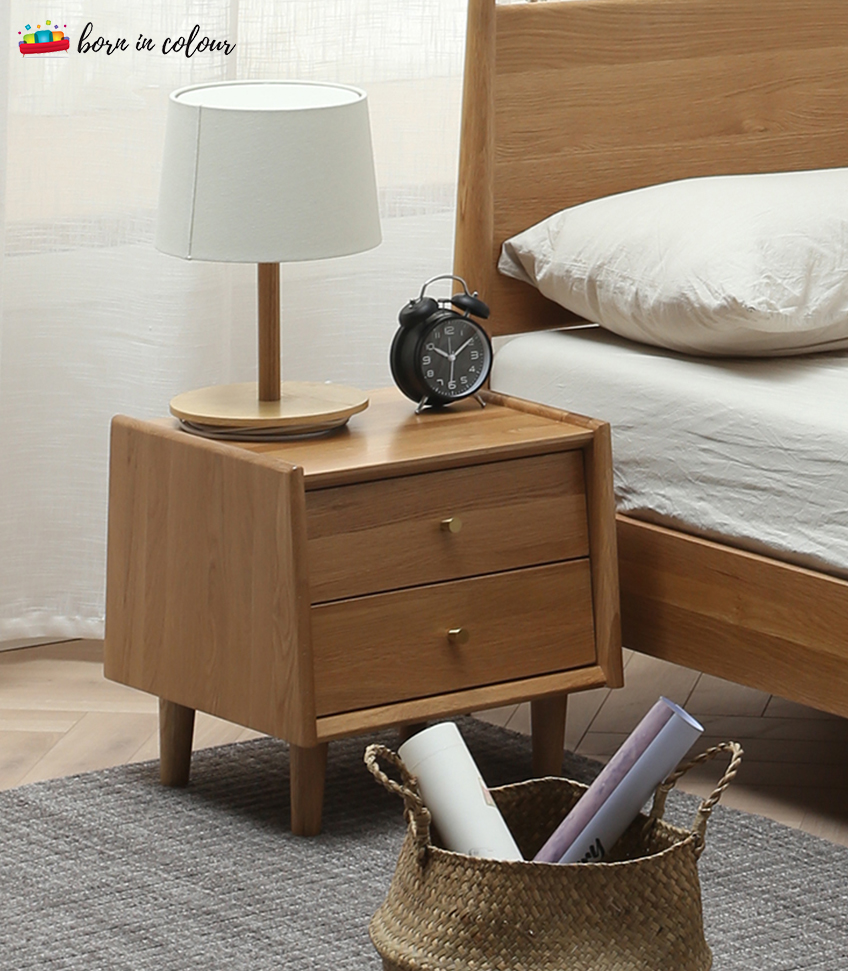 Style
From rustic to Scandinavian and even to modern style, a plethora of themes reign and dominate in the interior design landscape. This then begets the question – which style are you going for? When buying a chest of drawers in Singapore, it is important to take a step back, look at your home as a whole and see how the design of your chest of drawers can complement it. The last thing you want is to have a chest of drawers that sticks out like a sore thumb and does not quite match the look and feel of your home. At Born in Colour, we provide a range of chest drawers to cater to different preferences. For instance, our Bistro Rattan Chest of Drawers, with its soothing green and rustic flair makes it a great addition to retro homes.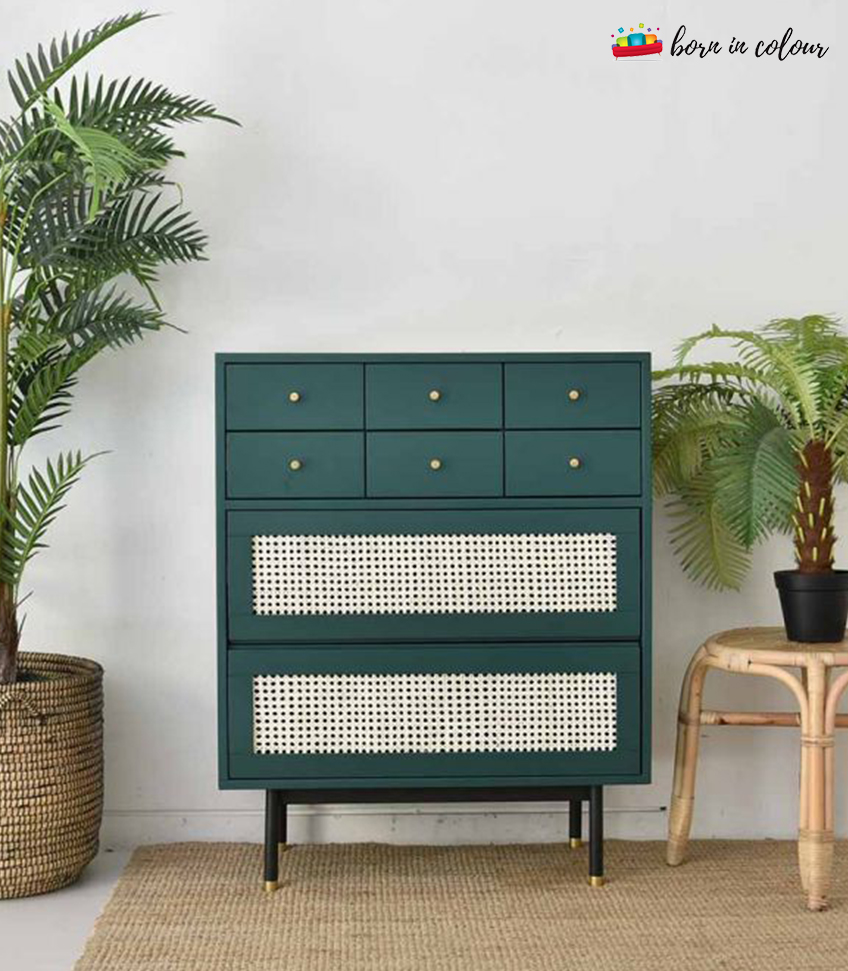 Budget      
Last but not least, budget can be a big determining factor on whether or not you choose a certain chest of drawers. A quality chest of drawers can last for a long time, which makes it extremely worth the investment. A good idea would be to browse through online furniture stores in Singapore and compare different prices. This gives you an estimate of the average cost of a chest of drawers and inspires design concepts at the same time! While it is not recommended to burn a hole in your pocket, one should never underestimate the value of a quality chest of drawers.
Combining form and function, the chest of drawers has evolved to become an integral piece of furniture that homes today cannot do without. The above considerations will help you in your decision making process, bringing you one step closer to your desired chest of drawers. 
As a leading online furniture store in Singapore, Born in Colour offers designer pieces at affordable prices. We curate trendsetting pieces for our collection and provide all customers with the best value and quality. Shop for your chest of drawers and feel free to contact us with any queries today!