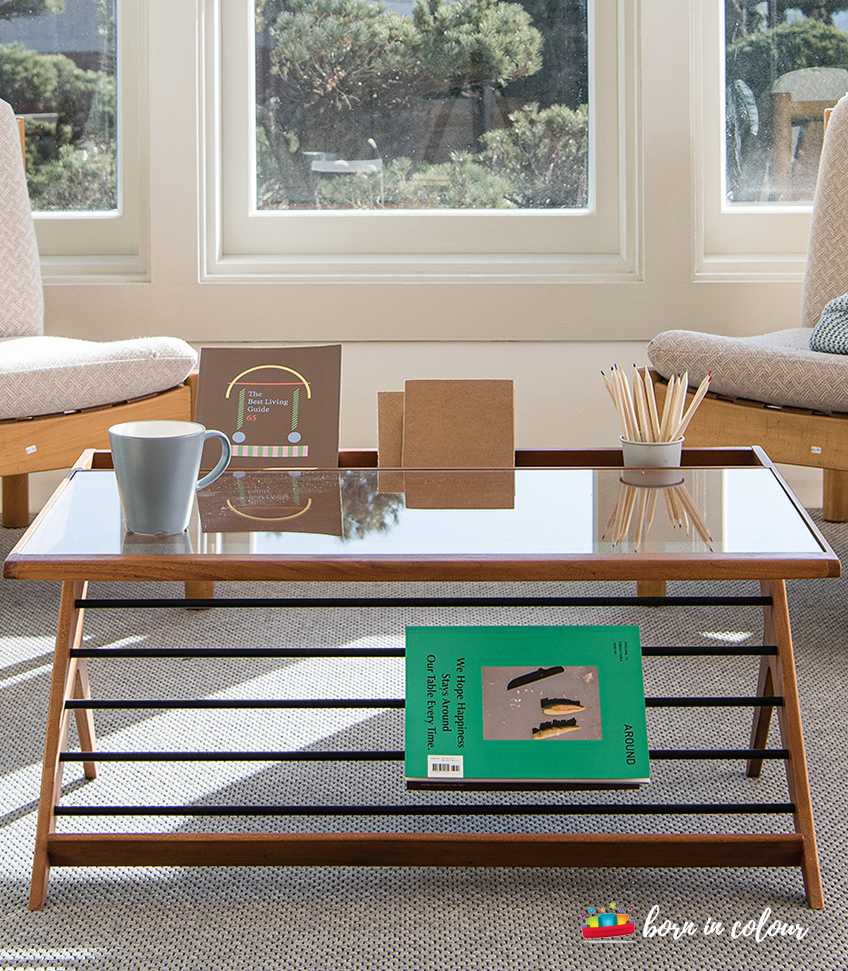 Often, when an image of a living room is conjured, the first furniture that comes to mind is the sofa, followed by a TV console. No doubt, these are staples of what resides in a living room. The coffee table, on the other hand, tends to be neglected. In fact, some households in Singapore might not even consider coffee tables a necessity. Though small and overlooked, sometimes smaller furniture can have the biggest impacts and that rings true for the coffee table. Not only can it be used as accent furniture to elevate and accentuate the aesthetics of your home, it also serves a purpose beyond a refreshments centrepiece. 
Much like a dining area, it functions as a space for friends and family to gather, a repository for books and magazines, a workstation and much more. Over the years as coffee tables in Singapore evolve in style and function, they have become requisites in the living room. As such, let's take a look at some factors to consider when purchasing the ideal coffee table for your home.

Coffee Table Shapes
One of the first factors to consider is the shape of your coffee table and how well it complements the other furniture in your living room. The shape you choose can also be determined by the members of your family including the presence of children and pets.
Round Coffee Tables 
Round coffee tables are a popular choice as they take up less room compared to a rectangular coffee table. A smaller apartment may require the shifting of furniture to make room for activities and the round coffee table is easily portable. For families with children and pets, the round coffee table is ideal as its lack of sharp edges makes it safer. Last but not least, these tables enhance personal interaction among users. People are equidistant and facing each other comfortably, improving communication and synergy.
Rectangular Coffee Tables 
Rectangular coffee tables are one of the easiest to assimilate to any living room style and complement other furniture within. This is because rectangular coffee tables mimic the shape of most sofas. Compared to rounded coffee tables, rectangular ones provide a large surface area, enabling those sitting on the couch and even side chairs to have ample use out of it. Just remember to ensure that the length of the coffee table fits with a safe amount of space between the edge of your sofa for a more seamless flow of movement.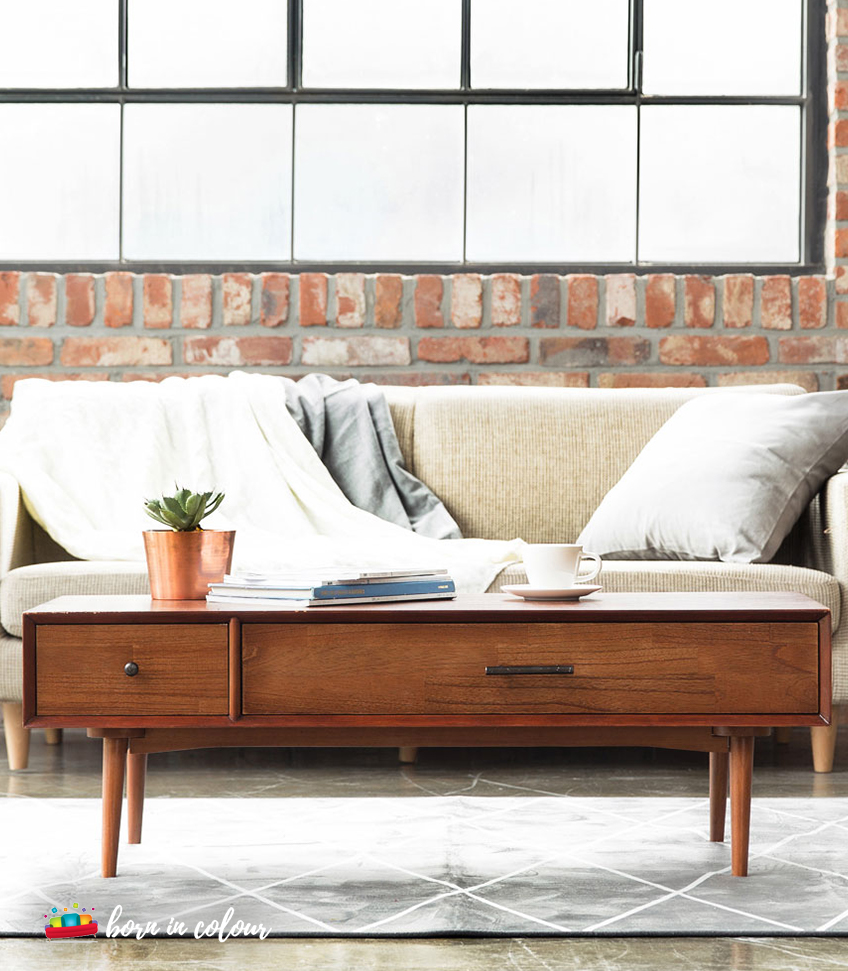 Oval Coffee Tables
Offering the best of both worlds, an oval coffee table provides the best use of surface area space just like the rectangular coffee table and minimises the risk of injury to young children and pets without its sharp corners. It works well in balancing out the edges of sofas. Without a firm structural shape, oval coffee tables add visual interest to your living room, giving the space a touch of character and personality.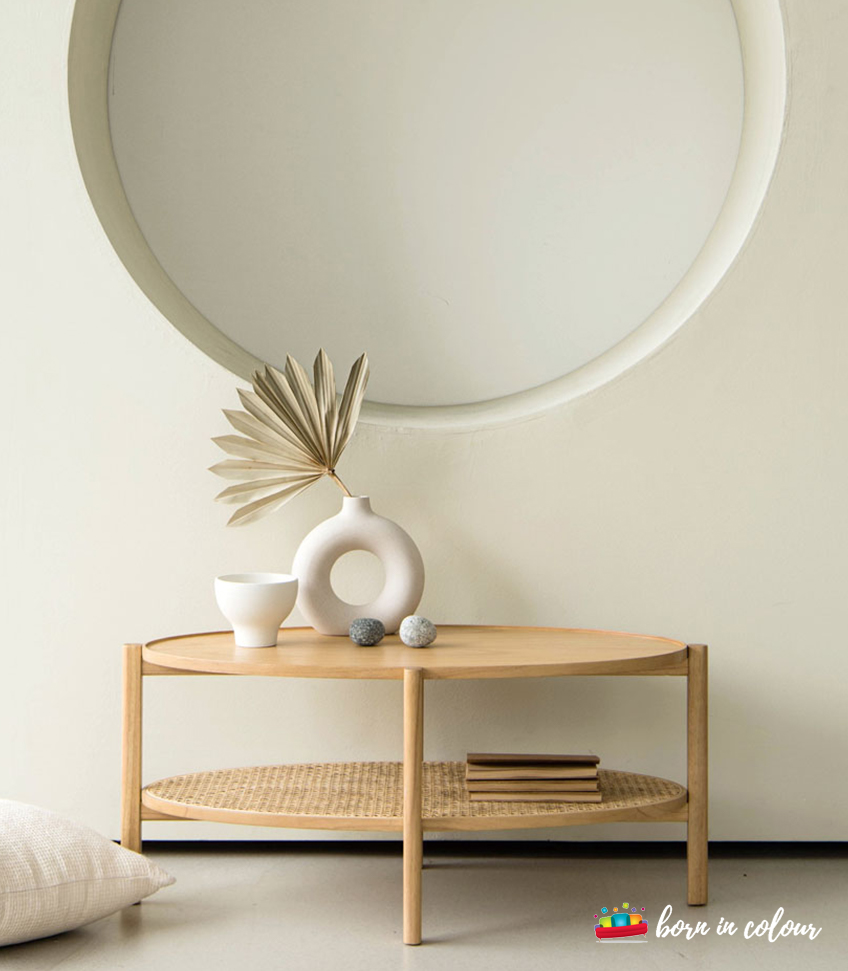 Coffee Tables Materials 
Secondly, consider the material of your coffee table. The best way to choose a suitable material is to consider both your lifestyle and aesthetic preference. For example, wood coffee tables are ideal for families with children and pets due to their durability. They are also a worthy choice for lovers of the Scandinavian style that embraces wood accents and naturalistic elements. However, wood is susceptible to water damage and might therefore not be an ideal option for non-coaster users. Its rustic tone is also non-complementary to modern design enthusiasts. 
Glass on the contrary, fits in with the modern aesthetic magnificently and suits those with busy lifestyles as it is easy to maintain. A simple wipe down will remove dust or spillage effortlessly. Nevertheless, due to glass's fragile nature, glass coffee tables might not be suitable in households with children and pets where roughhousing may be a common occurrence. 
In such cases, a marble table might be the best choice to accommodate different lifestyles and design preferences. Marble is highly-regarded and renowned for their exceptional beauty. As marble comes in a variety of designs and colours, it is versatile to any style, from warm rustic auras to the sophistication of the modern era. Marble coffee tables in Singapore are also durable, relatively easy to maintain and need not be cleaned daily. Just take note to apply sealant at least once a year and be careful of stains.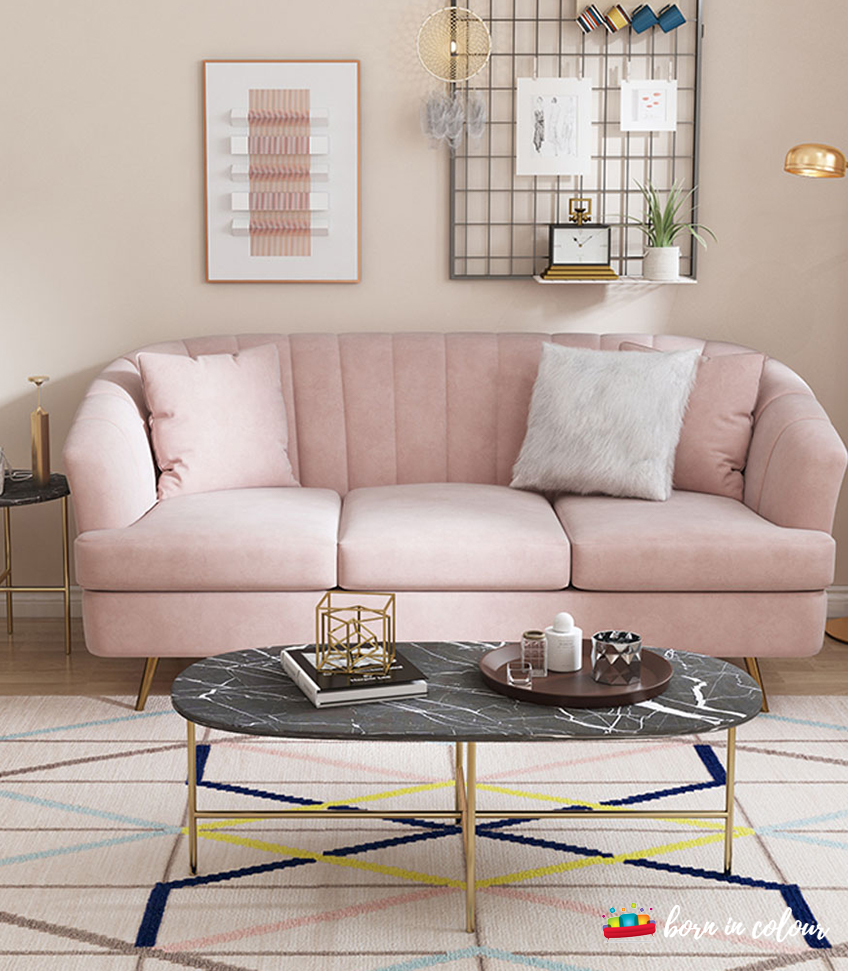 Coffee Table Dimensions
Finally, think about your coffee table's height and length in relation to your sofa and overall living room space. Ensure that your coffee table is no more than 2-3 inches above or below your sofa's seat height. Without this, your coffee table will end up looking awkward and the practicality of being able to reach for items easily diminishes. For length, think about your walking space. You should leave about 17 inches between the ends of the coffee table and the edge of the sofa to walk comfortably around your living room. 
Though a coffee table may be one of the smaller pieces of furniture you own in your living room, its functionality, aesthetics and impact to your lifestyle is bountiful. Therefore, it is important to assess the above aspects before committing to a coffee table. You can never go wrong by factoring your lifestyle and aesthetic preference into consideration!
With a variety of coffee tables available at Born in Colour, an online furniture store in Singapore, contact us today and spruce up your living space!