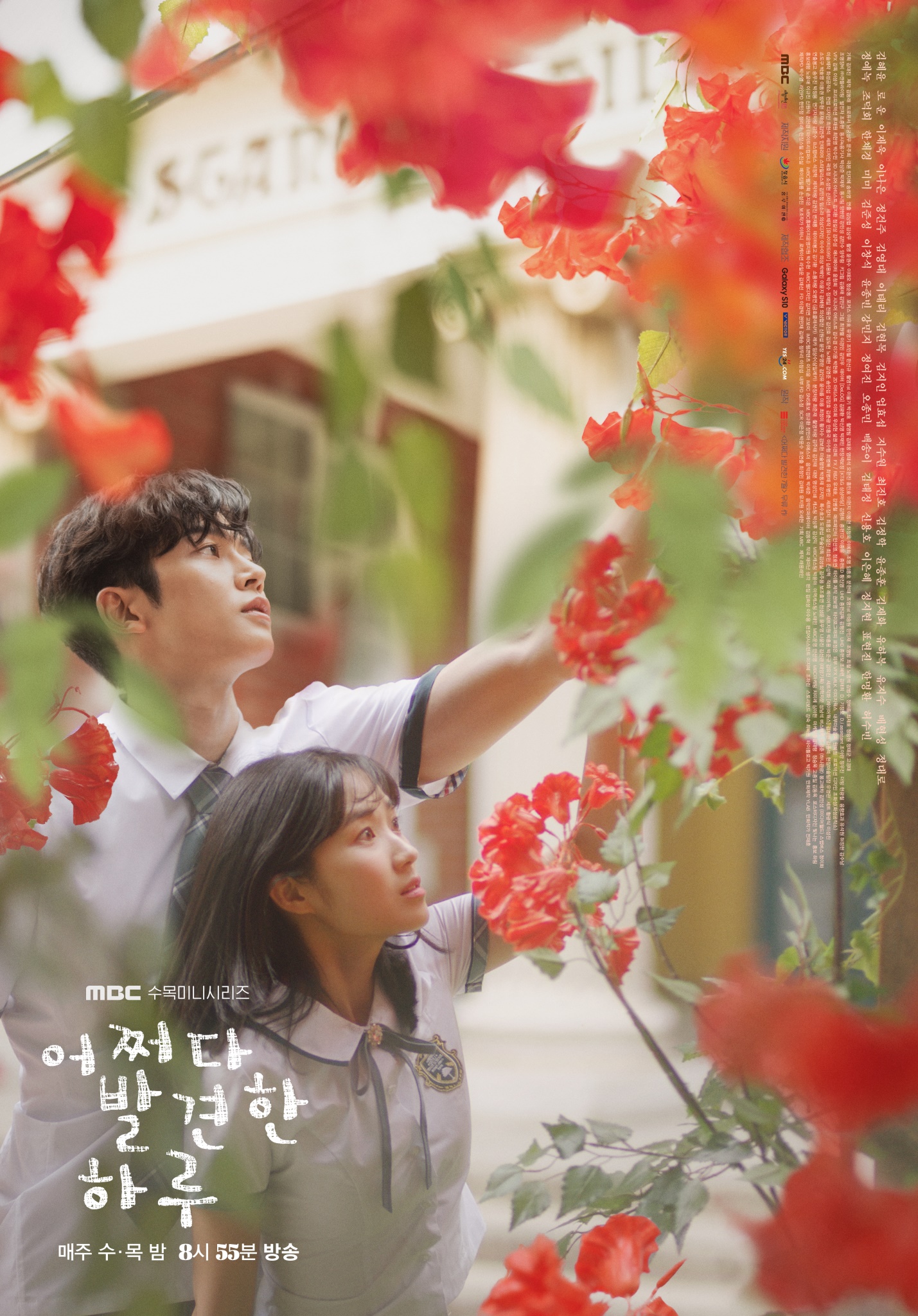 "Number 13, you better remember me next time." Does this quote sound familiar to you? Yes! This line is from a Korean drama called Extraordinary You!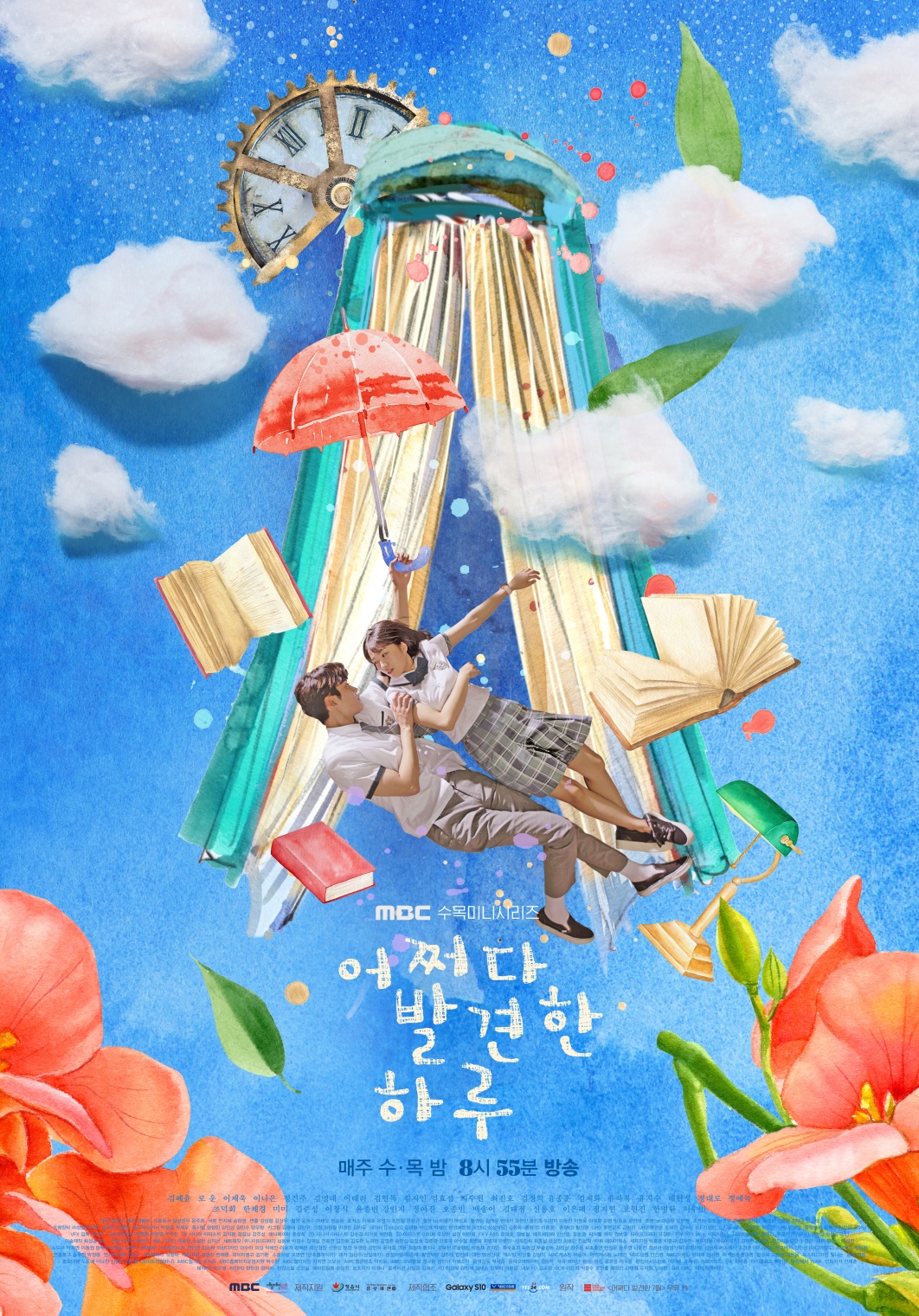 Extraordinary You is a 2019 South Korean drama starring Kim Hye-Yoon, Rowoon from SF9, Lee Jaewook, Lee Na-eun from April, Jung Gun-joo, Kim Young-dae, Kim Young-dae and Lee Tae-ri.
This drama is based on a Korean webtoon, July Found By Chance (Eojjeoda Balgyeonhan 7wol) which was first published in Januray 2018 by Daum Webtoon.
After the drama was aired, the one who caught the most attention was the main male lead, Rowoon.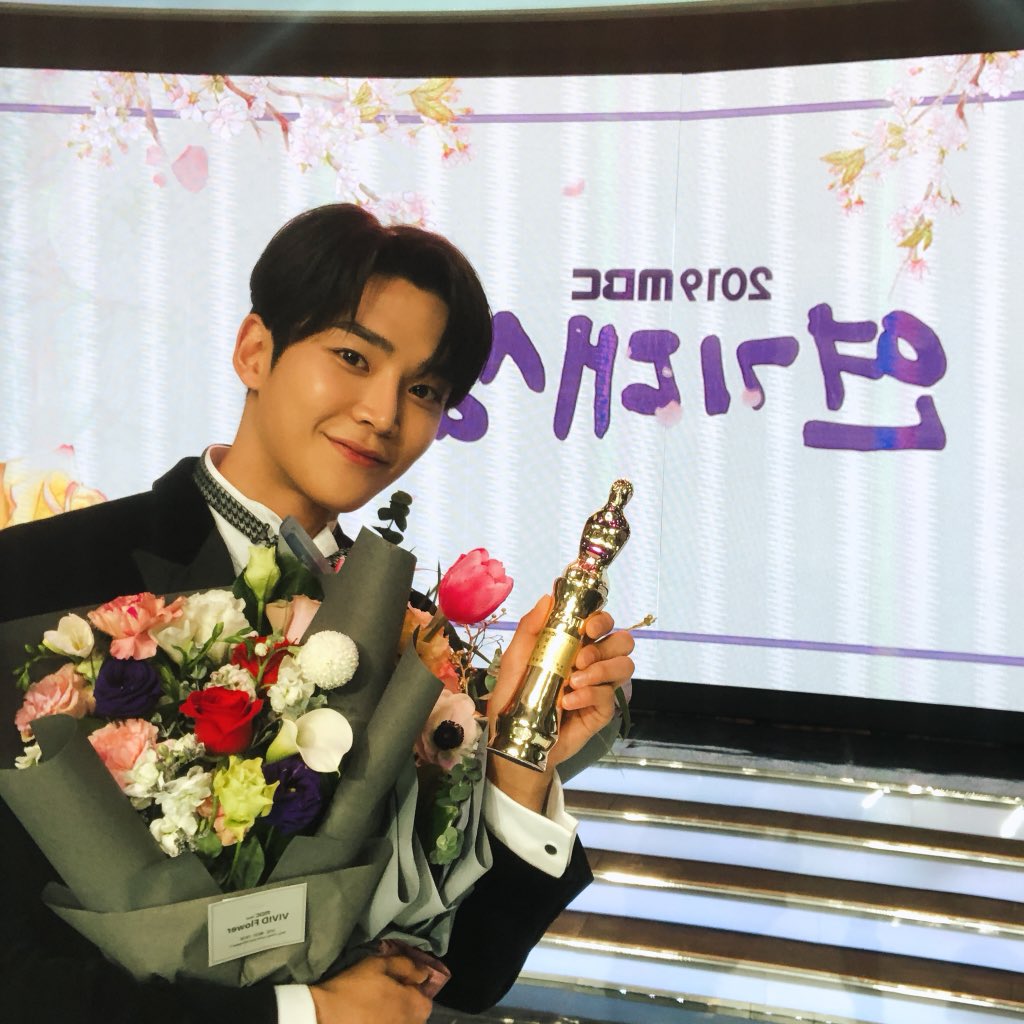 Source: Rowoon's Official Instagram, krwo_on
---
Just a little background information about Rowoon, Rowoon whose real name is Kim Seok Woo, is from a South Korean band called SF9 formed by FNC Entertainment. He is the main vocalist, visual and center in the group.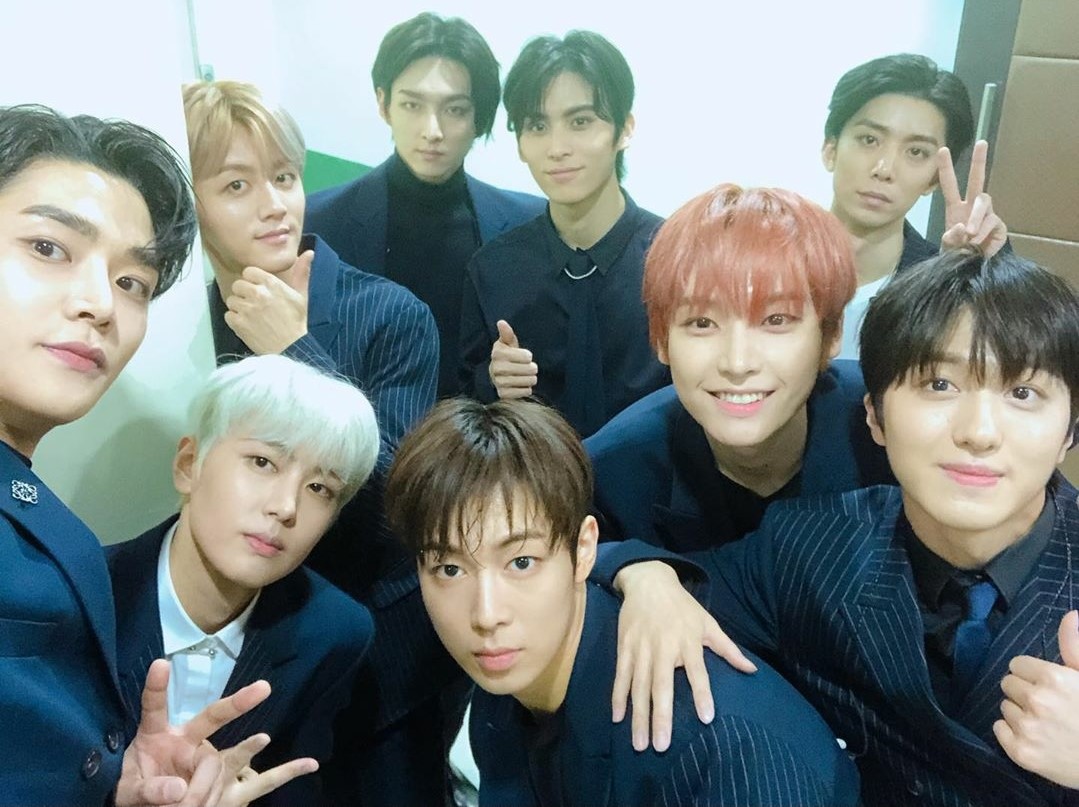 Source: Rowoon's Official Instagram, krwo_on
He was starred in web drama, Clicked Your Heart in 2016. He also acted in other dramas such as Where Stars Land (2018) and School 2017.
He also starred in other shows such as Law of Jungle , King of Masked Singer and Lipstick Prince.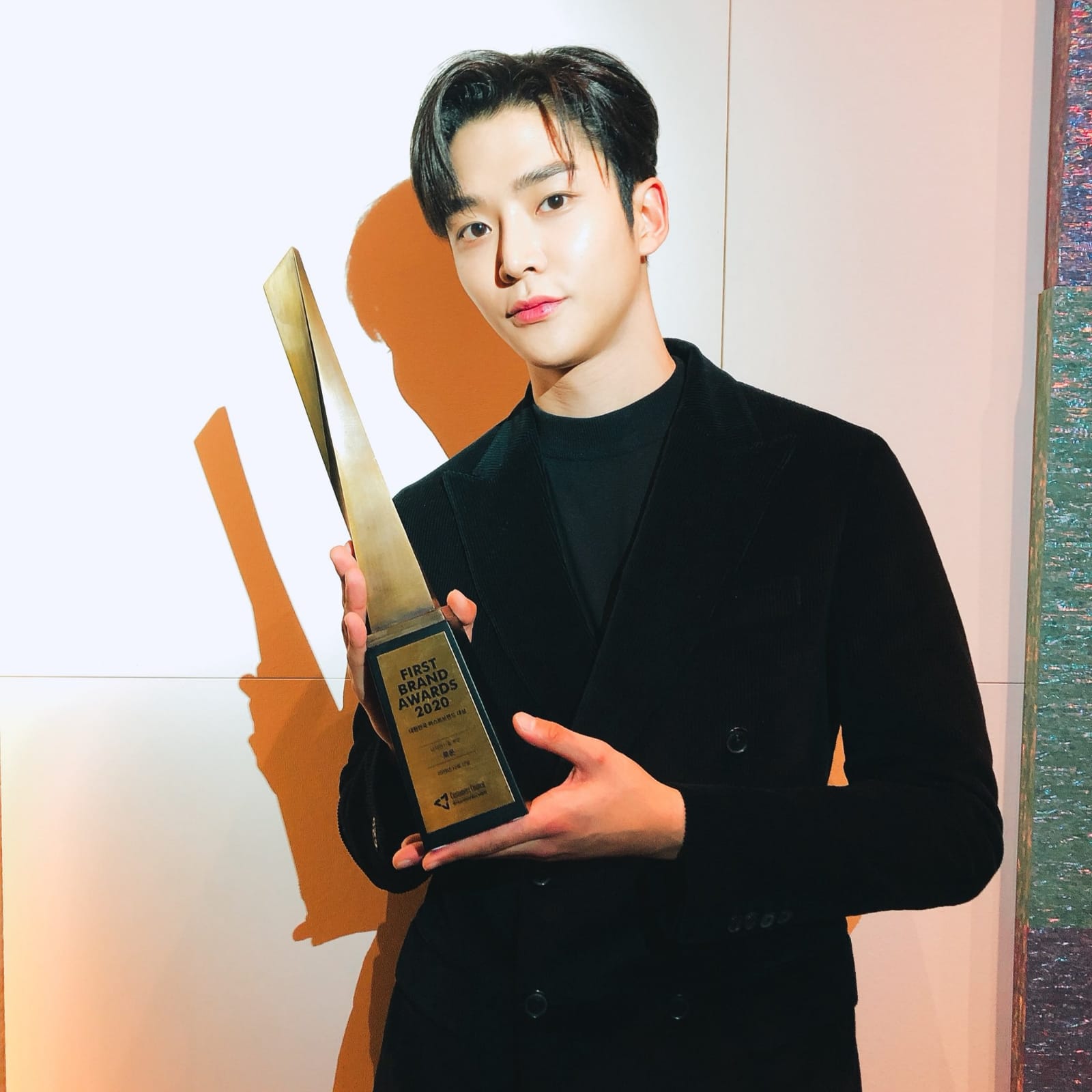 Source: Rowoon's Official Instagram, krwo_on
Not long after Extraordinary You was aired, the singer-actor won several awards due to his role in the drama.
In 2019, he won Best New Actor for the 32nd Grimae Awards, Male-Idol Award in the 18th Korea First Brand Awards and Best New Actor in the MBC Drama Awards.
---
Cast: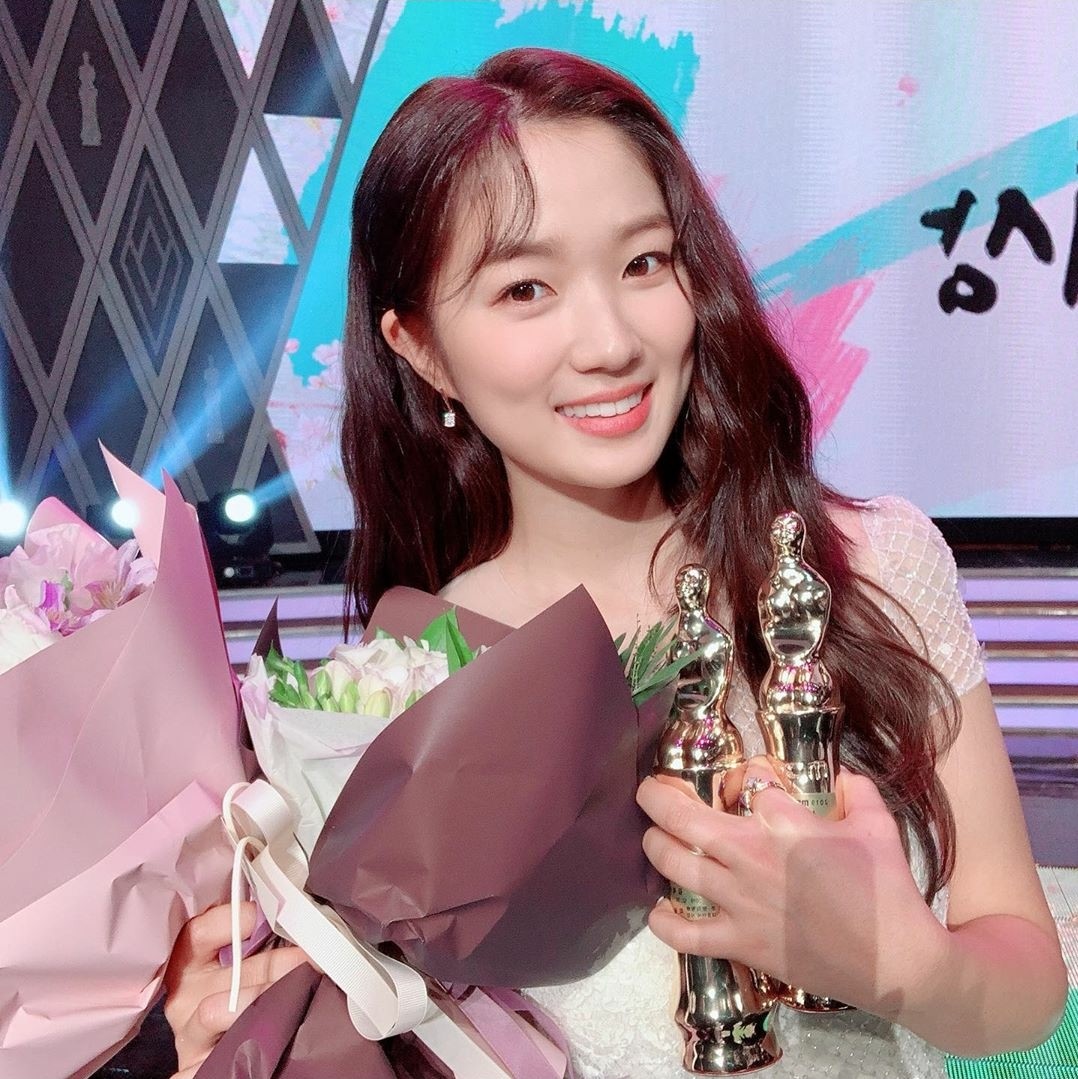 Source: Kim Hye-yoon's Official Instagram, hye_yoon1110
Kim Hye-yoon as Eun Dan Oh
The only daughter of a wealthy family, who has a heart disease despite being operated many times.
She slowly finds out that the fantasy world she has been living in is actually a teen fiction comic book called Secret.
She is an extra character that is engaged to her crush for almost a decade, Baek Kyung and could possibly die soon due to her health condition.
Source: Rowoon's Official Instagram, krwo_on
Rowoon from SF9 as Number 13 / Haru
A nameless extra in Secret that even the other characters do not know his existence.
Being the 13th student in the class roster, Da Oh calls him Number 13. Later on, Da Oh gave him a name called Haru which means day in Korean.
He was aware that he is in a comic book and finds himself liking Da Oh after saving her multiple times.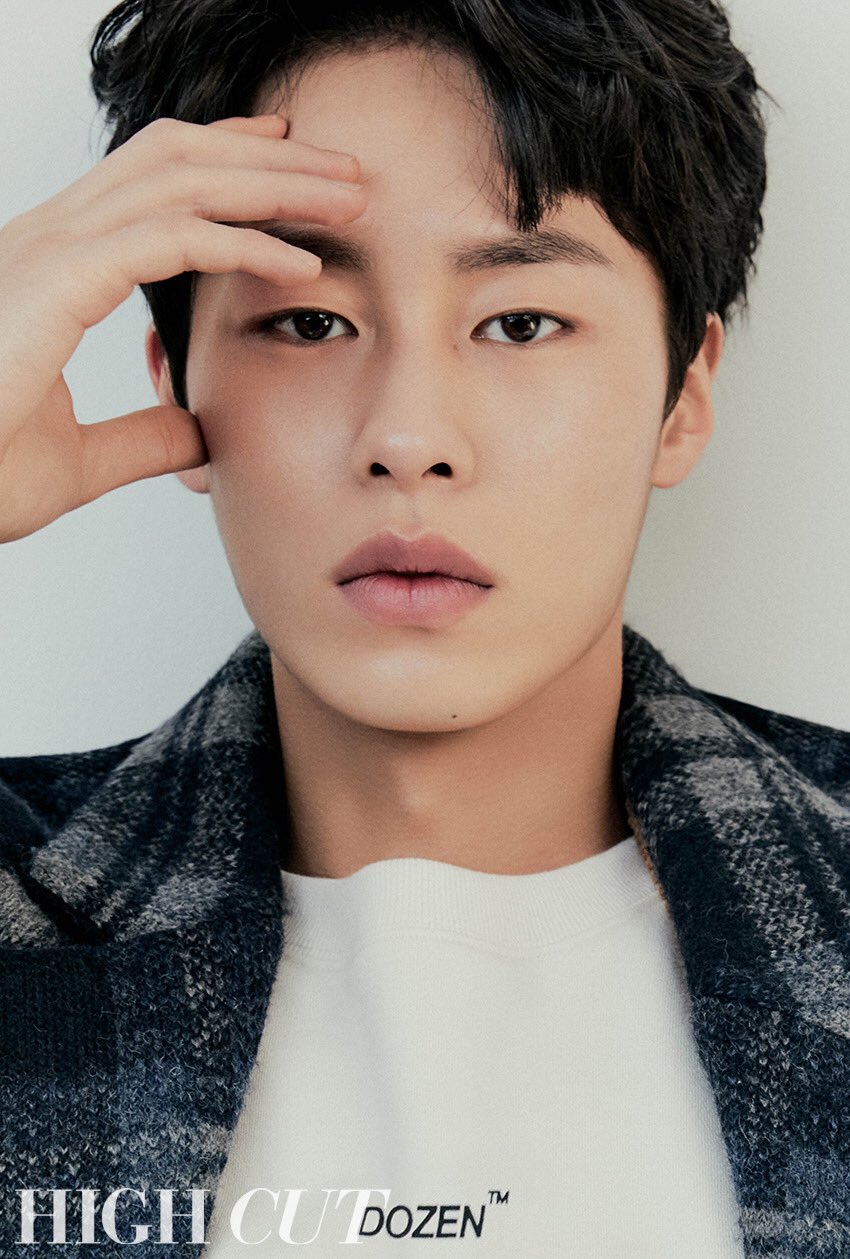 Source: Lee Jaewook's Official Instagram, jxxvvxxk
Lee Jaewook as Baek Kyung
Da Oh's fiancé who was forced to marry Da Oh due to his family financial problems. He is a member of popular group of students, A3.
He is rude and arrogant and has an abusive father and greedy stepmother. He slowly becomes aware after seeing Da Oh's weird behavior.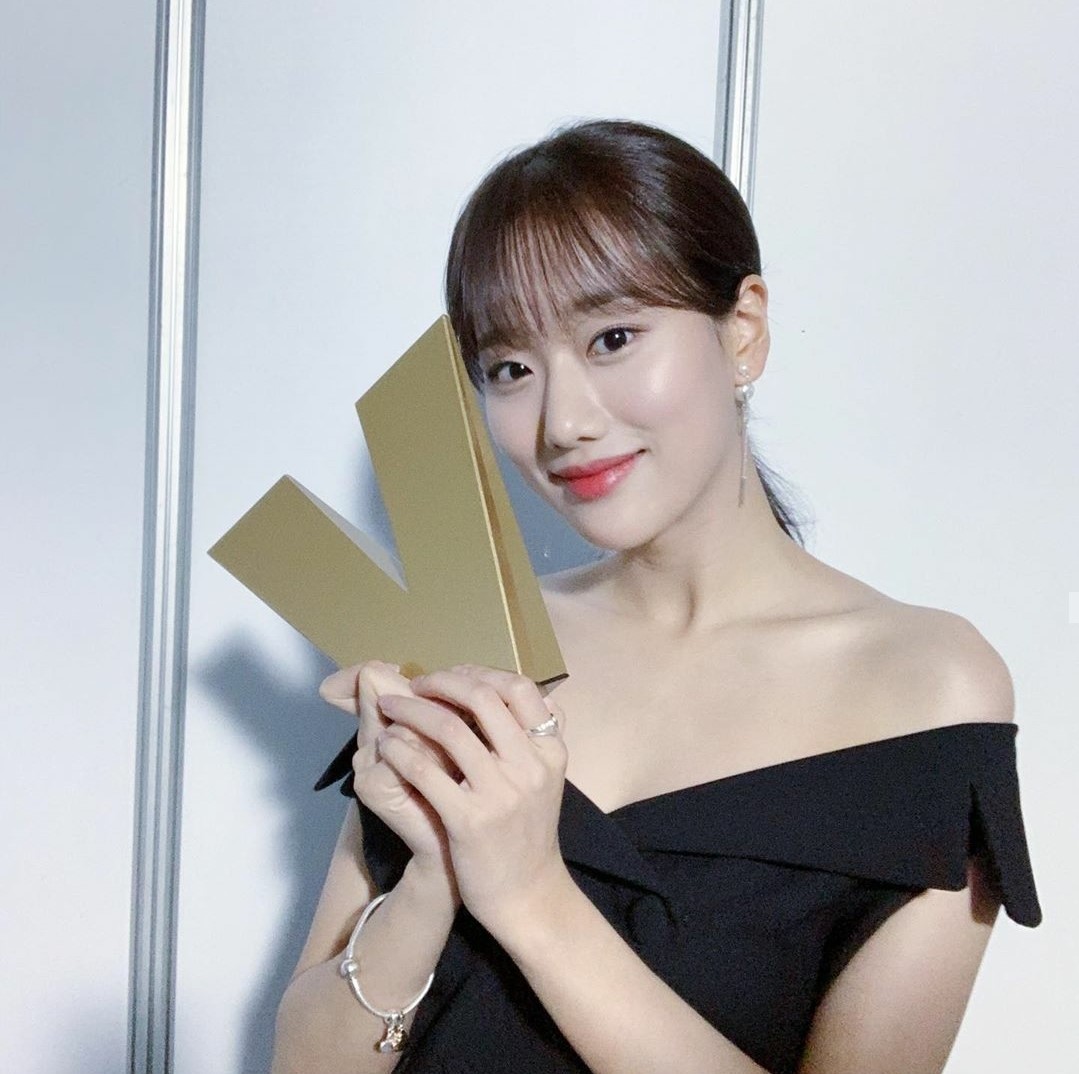 Source: Lee Na-eun Official Instagram, betterlee_0824
Lee Na-eun from April as Yeo Ju Da
The main character of Secret, who is from a poor family who is optimistic despite being bullied and has a kind heart.
Source: Jung Gun-joo's Official Instagram, jrjswn
Jung Gun-joo as Lee Do Hwa
A member of A3 who is musically skilled and hides his loneliness and sadness with a smile.
He is the second male lead in Secret and is stuck in a love triangle with Nam Joo and Ju Da.
He slowly becomes aware of himself as he finds out the truth from Da Oh.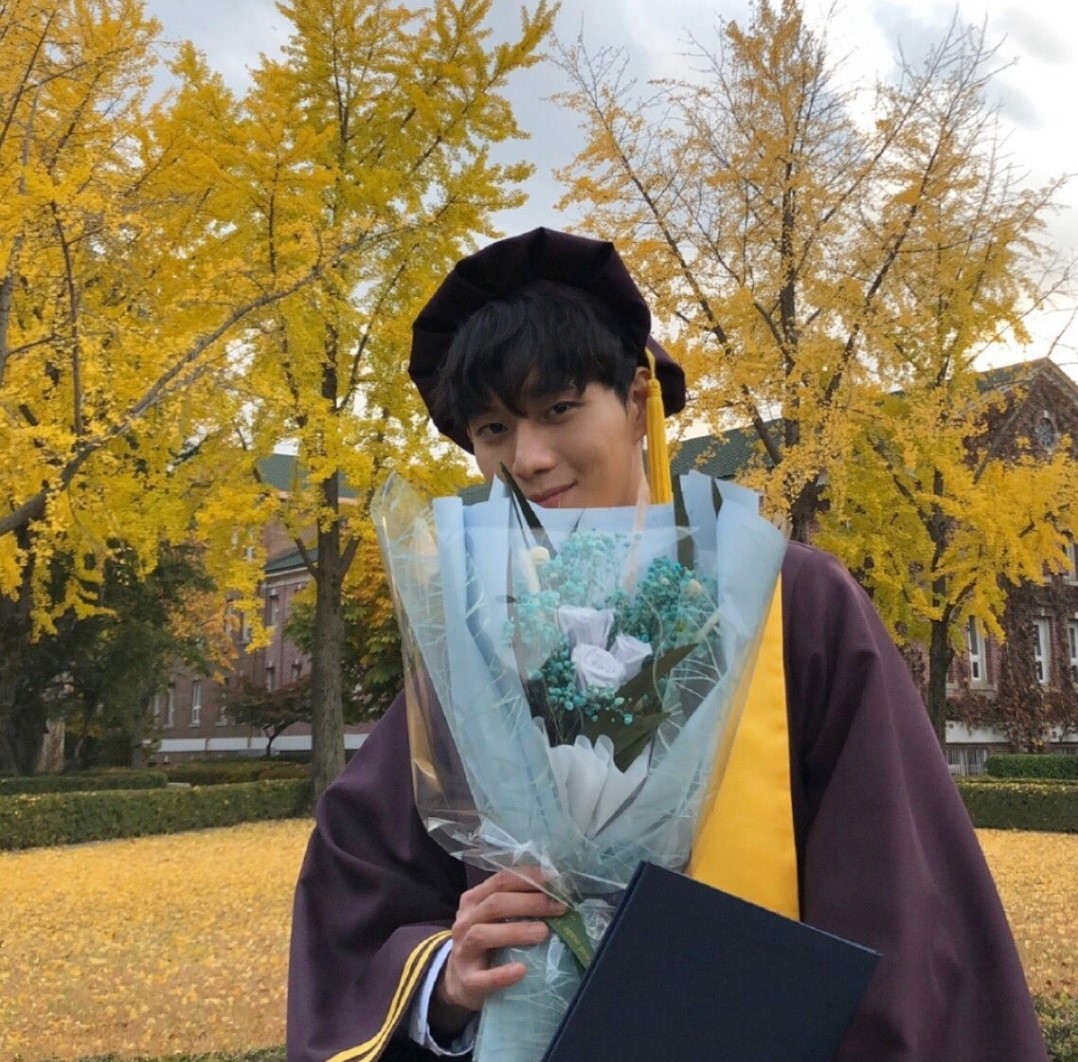 Source: Kim Young-dae's Official Instagram. youngdae0302
Kim Young-dae as Oh Nam Joo
A second generation chaebol (a large family-owned business conglomerate in Korea) who is the main character in Secret and a member of A3. He is stuck in a love triangle with Do Hwa and Ju Da.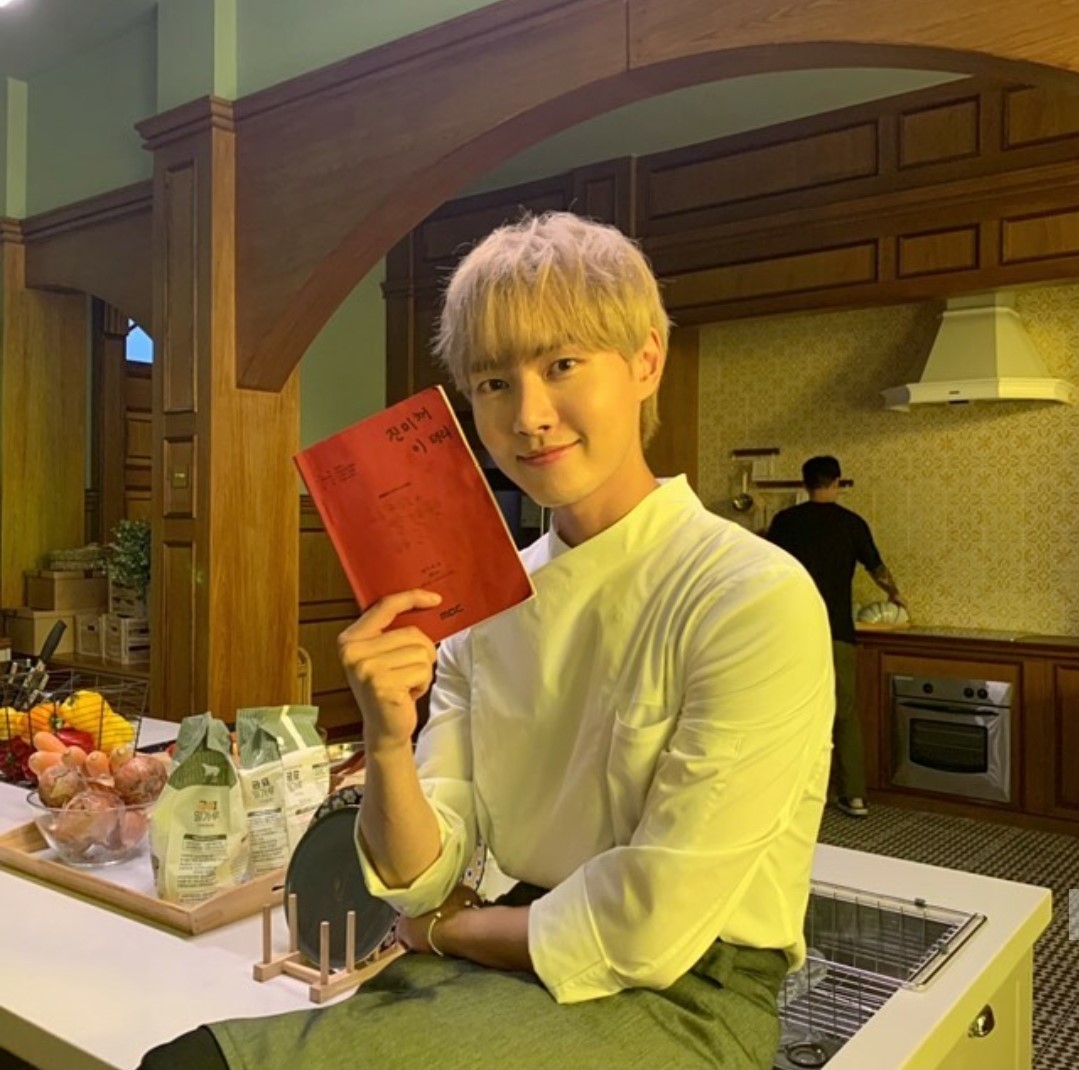 Source: Lee Tae-ri's Official Instagram, tae_rii_
Lee Tae-ri as Jinmichae (Dried Squid Fairy)
The mysterious school cafeteria cook whose name is given by adoring female students.
He knows more about the world of comics than anyone else as he starts to be aware in a previous comic book called Neungsohwa.
---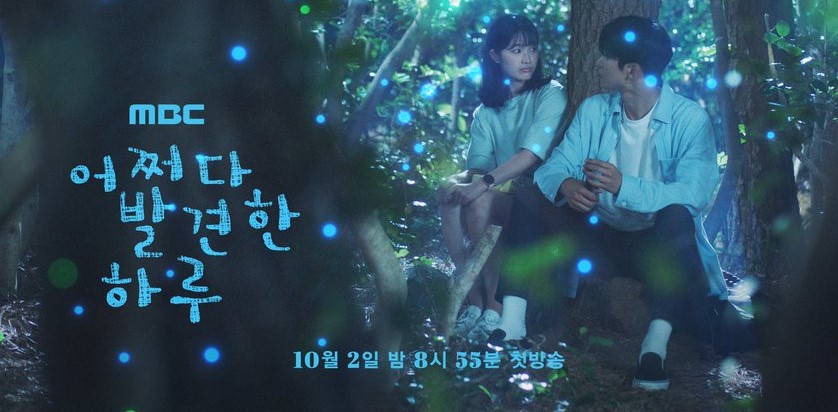 Now you must be wondering, why we are talking about Extraordinary You all of a sudden?
Well, did you know that some of our furnitures are featured in the drama?
Cool right! Let us introduce you to the furniture featured.
---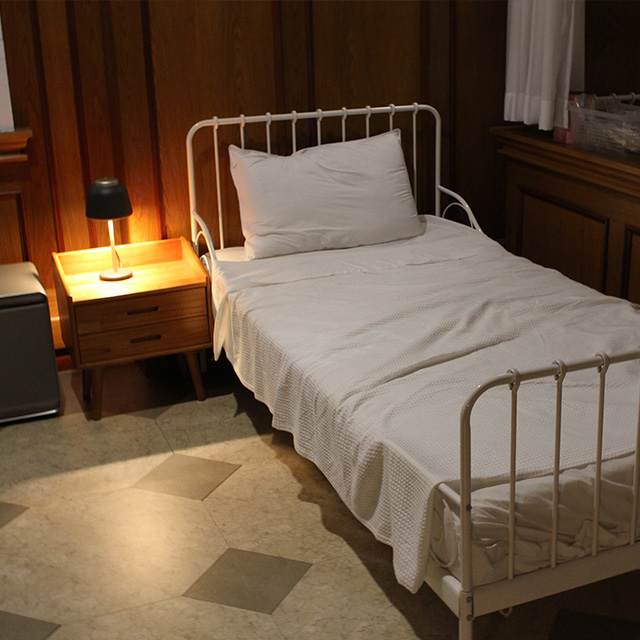 First on the list is New Retro Double Cabinet Side Table B (Open Top).
In episode 2, Dan Oh falls down a flight of stairs in school after her friend, Sae Mi pushes her love rival, Ju Da down.
Dan Oh was shocked to see Haru but did not notice Ju Da falling towards her and hence, causing Dan Oh to fall on Haru's back.
Dan Oh was unconscious for a very long time and when she woke up, she found herself in the school's nurse office with Sae Mi.
Sae Mi cried after Dan Oh woke up as she thought Dan Oh will not wake up. Nam Ju who is Sae Mi's crush, comes in to confront her for hurting Ju Da.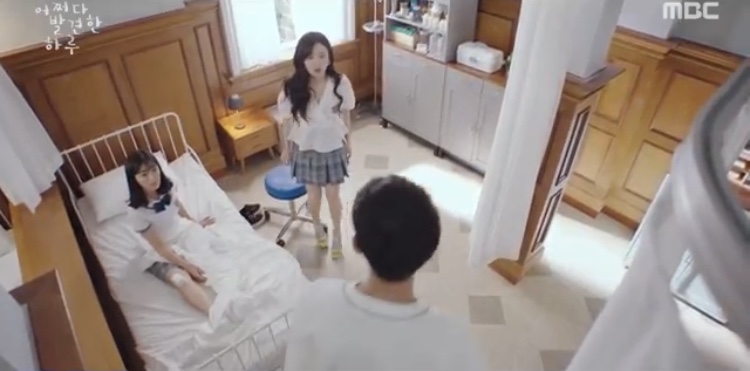 Beside the bed Dan Oh was sitting on is our New Retro Cabinet Side Table B (Open Top).
Our New Retro Series is a design twist from our original Retro Chic Series bringing better ergonomics and surely, making any retro lovers fall in love with it at first sight.
This piece will give your room warmth while giving an impression of being classy.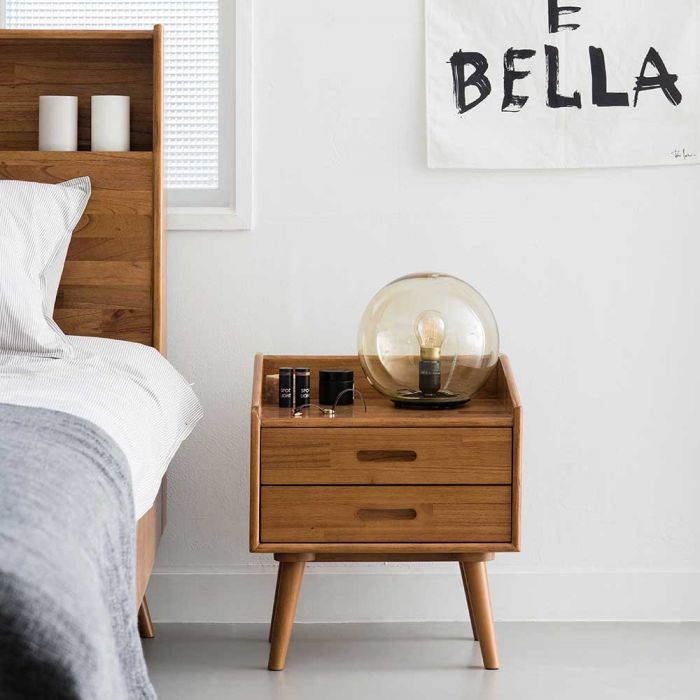 This side cabinet has an open top which is perfect to put a small beside lamp or a cup of water and hand phone so that it is within your reach from your bed.
It also has 2 drawers which is perfect to store some of your daily night necessities which you might need before bedtime.
---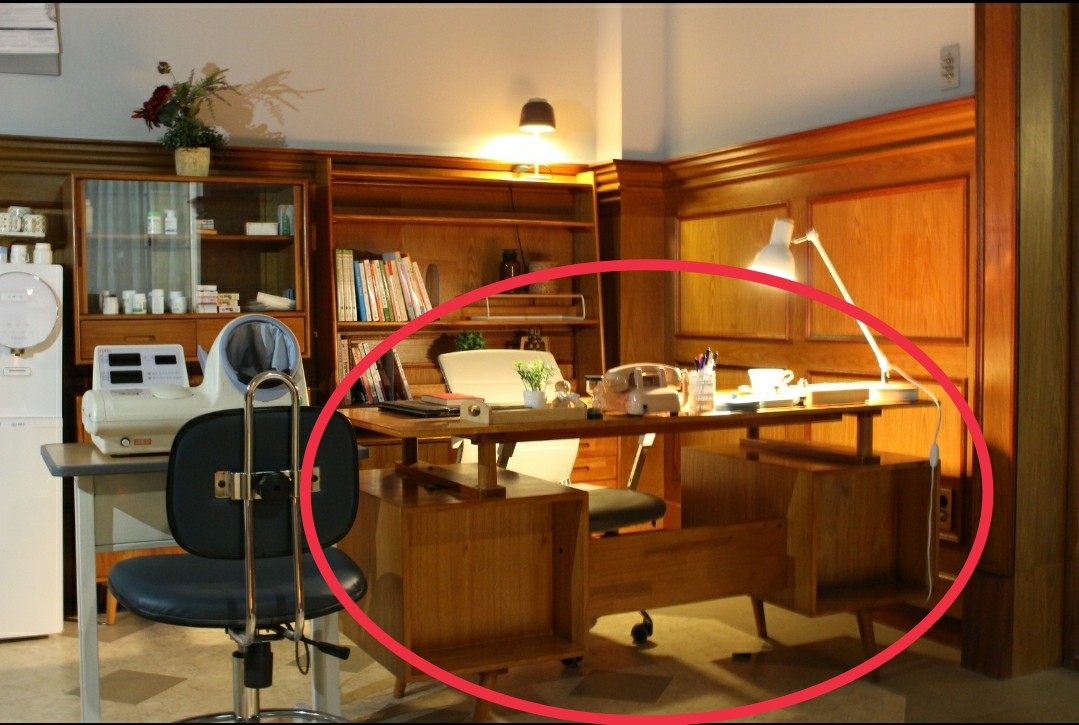 Next up we have our New Retro Floating Desk.
In episode 2, there are a few of our furniture which is featured in this scene. Let's talk about what happens in this scene first.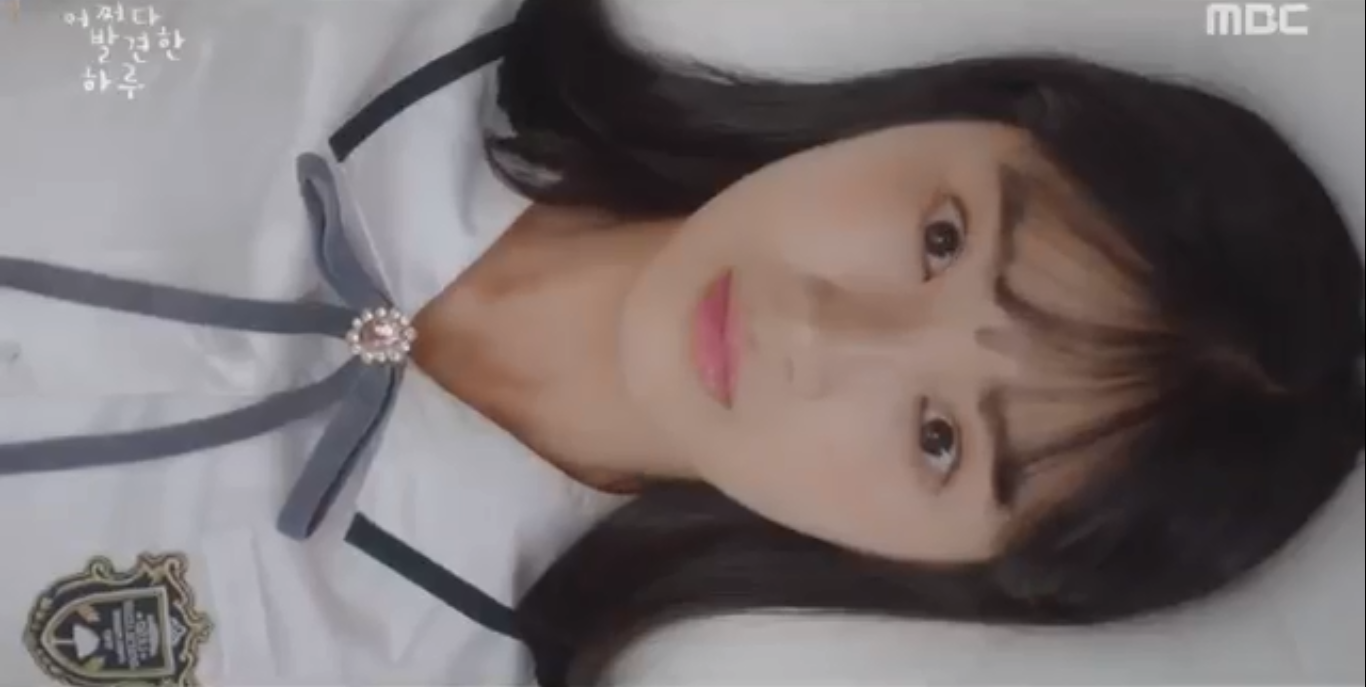 credit to MBC drama
Da Oh finds herself suddenly transiting into another scene when she was about to leave the classroom and find Haru at the school yard.
She was surprised as to why she is on the sick bed. It's only when Ju Da came into the office she realized that she is in the scene about Ju Da.
Ju Da comes into the nurse's office to find Nam Ju.
However, she ended up getting trapped in the nurse office after a group of girls who is jealous of her and Nam Ju together traps her in the office by locking the door with a broom and a mop.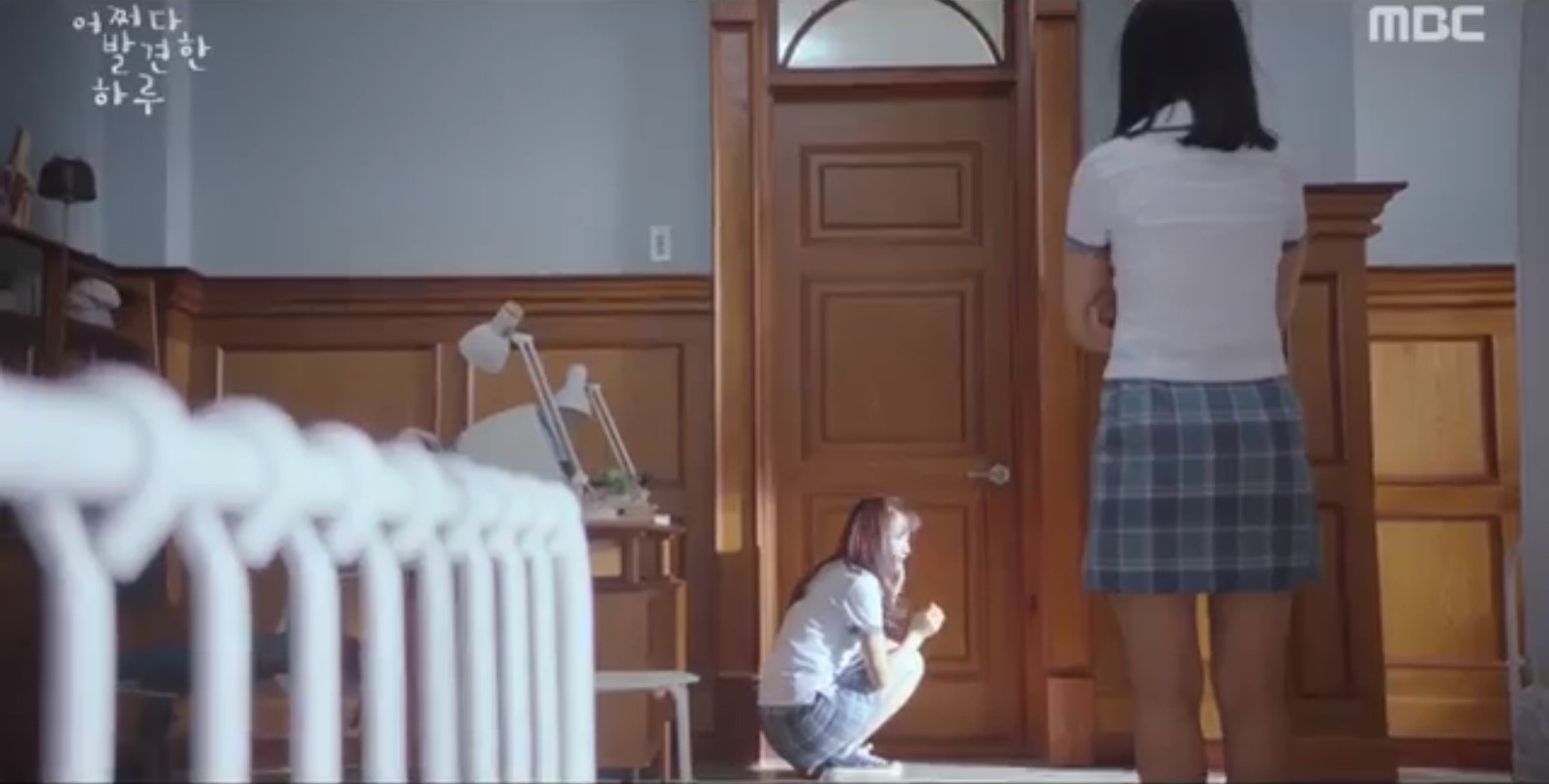 credit to MBC drama
After the scene of the girls bullying Ju Da is over, Da Oh finally is able to move and she walks up to Ju Da telling her that there is no point calling for help and asked her where her phone is.
When Da Oh realized that they were not supposed to have phones in a scene like this, she uses all her strength to break open the door only to find that she could open the door easily.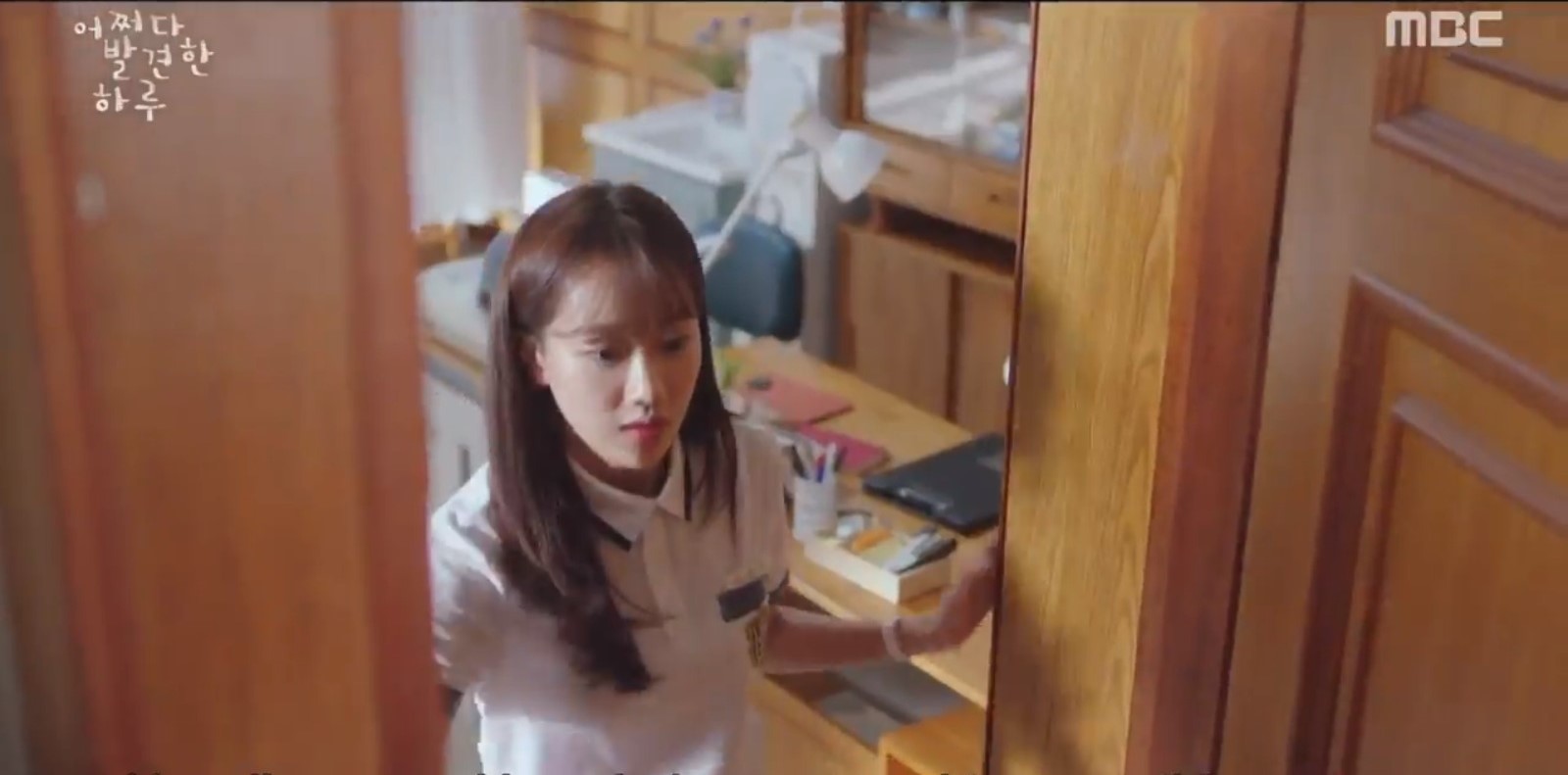 credit to MBC drama
When Ju Da was about to leave with her, Da Oh stops Ju Da and told Ju Da that Nam Ju was supposed to open it and that she should wait for Nam Ju to open the door.
Da Oh closes the door and told Ju Da to pretend nothing happened even though she knows that Ju Da will forget about what has happen.
After Dan Oh left, Nam Ju discovers Ju Da stuck inside the office and opens the door to save her.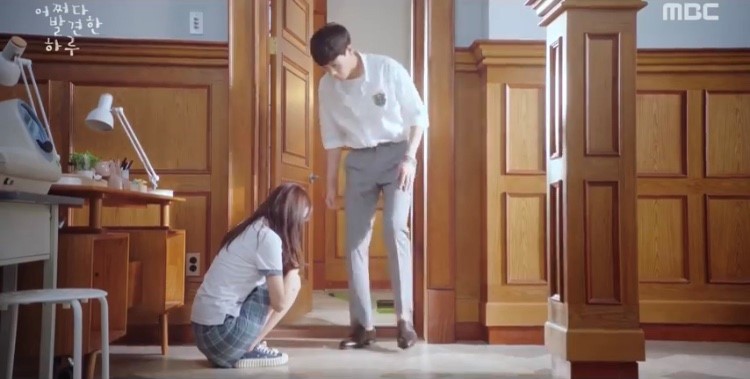 Okay, now back to our New Retro Floating Desk.
In the drama, they showed the back view of our floating desk. As you can see the back of the floating desk, it looks like something like a display shelf.
For example, in an office setting, you can use the back of the floating desk and put a few magazines there so that you can keep your guests entertained.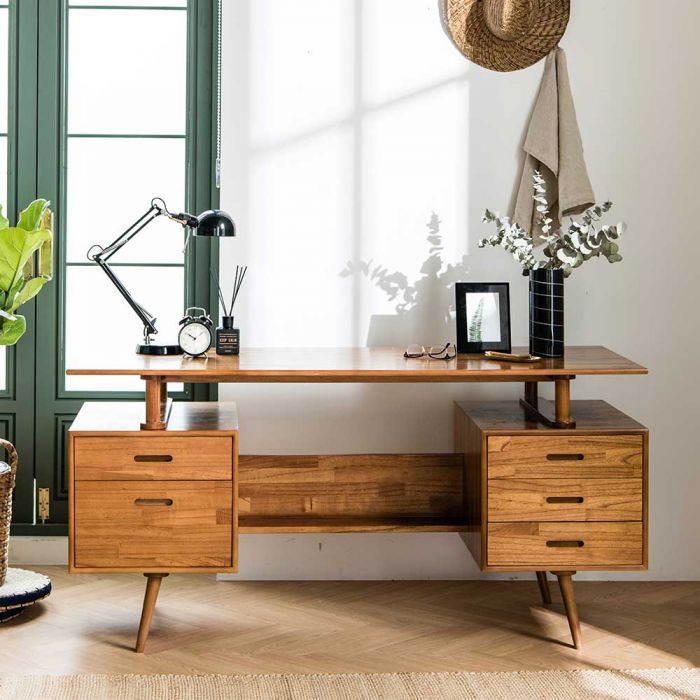 The table is elevated so that you can work comfortably at your desk with your computer at your eye level.
There are also 5 drawers whereby one of them is slightly bigger than the others that can be used to store office supplements and documents.
In the middle, there is a wooden connector that looks like a rack where you can put some reference books or documents as well.
Overall, this desk can not only make your office space look classy but it also can be used for multiple purposes and there is also sufficient leg room hence, making work more comfortable for you.
---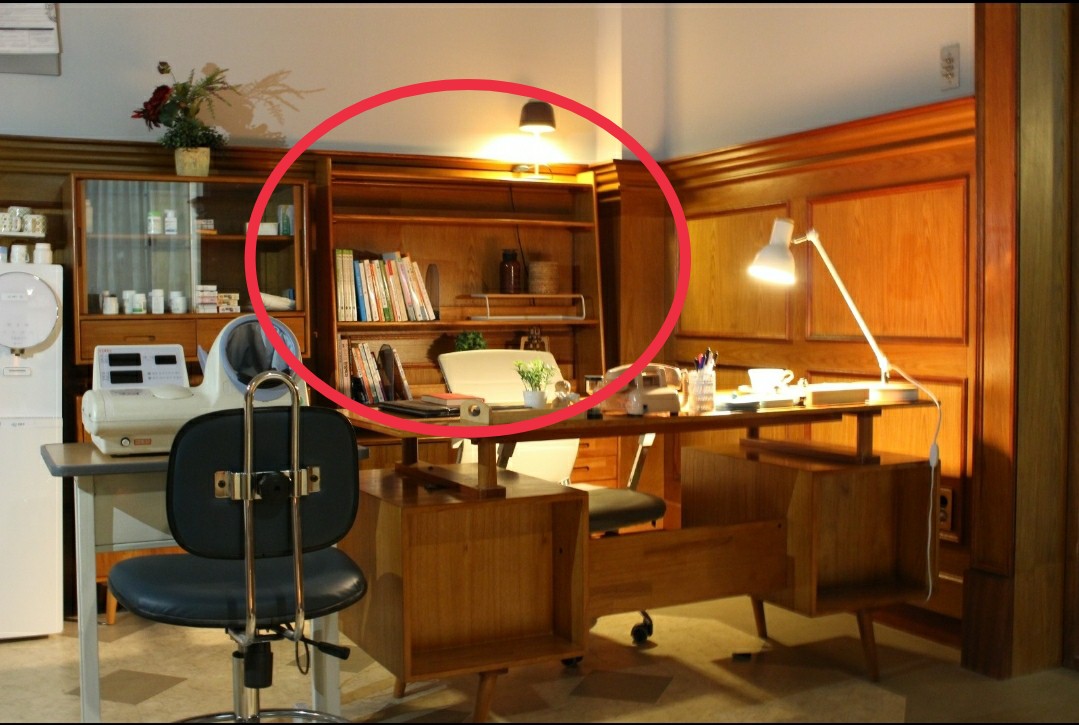 Next on the list is our New Retro Shelf Cabinet.
This shelf cabinet can be seen in the same scene but it also made another appearance in another scene in episode 6.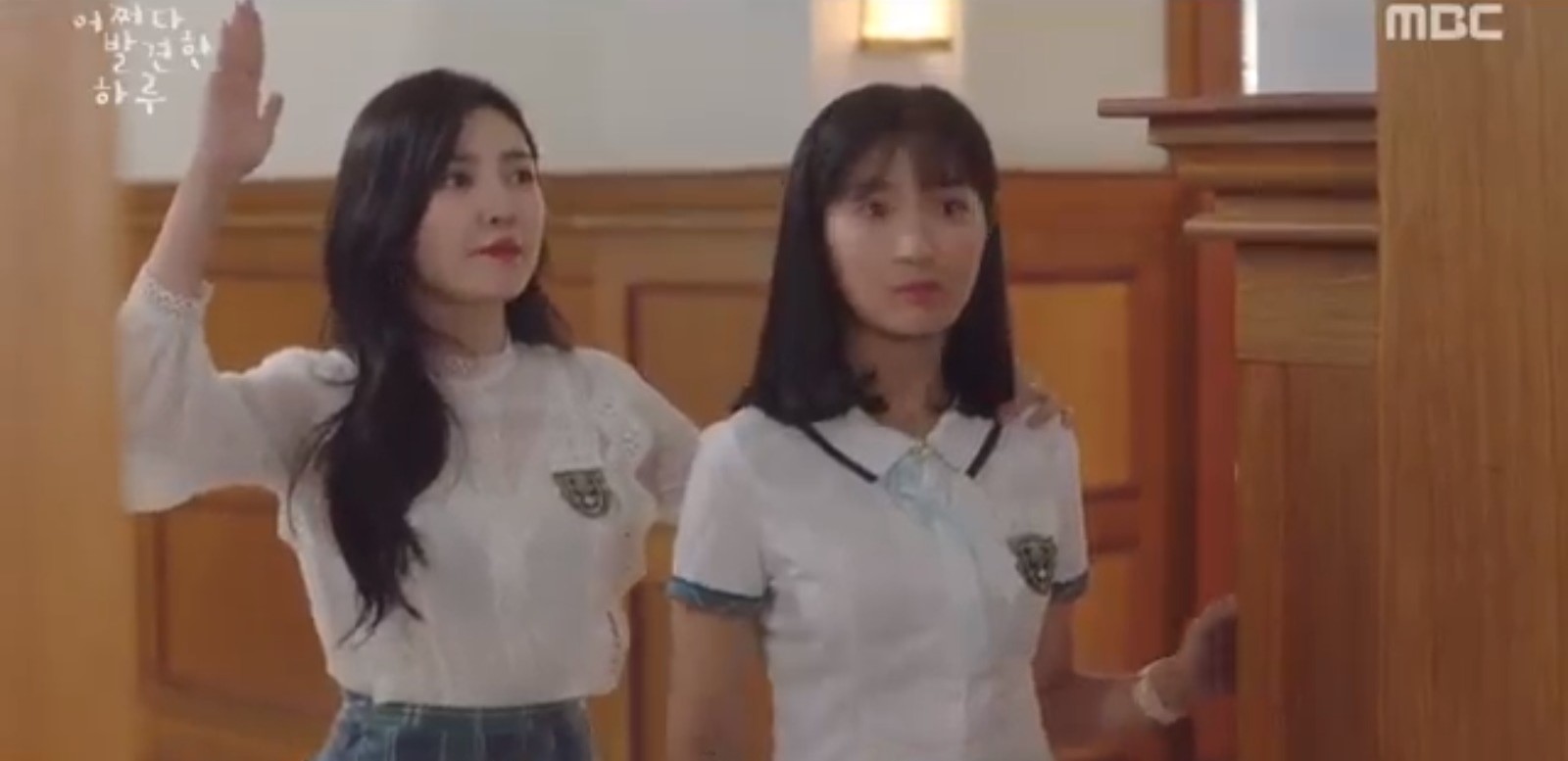 credit to MBC drama
In this scene, Dan Oh realized that she is starting to catch feelings for Haru.
She makes up an excuse and told her friend, Sae Mi that she has a friend who cannot stop thinking about some guy and that her heart races when she is with him.
She asked if that means that she has feelings for the guy. Sae Mi knew that Dan Oh was talking about herself and asked if that friend was Dan Oh herself.
Dan Oh was caught off guard that she kept denying the fact that is her.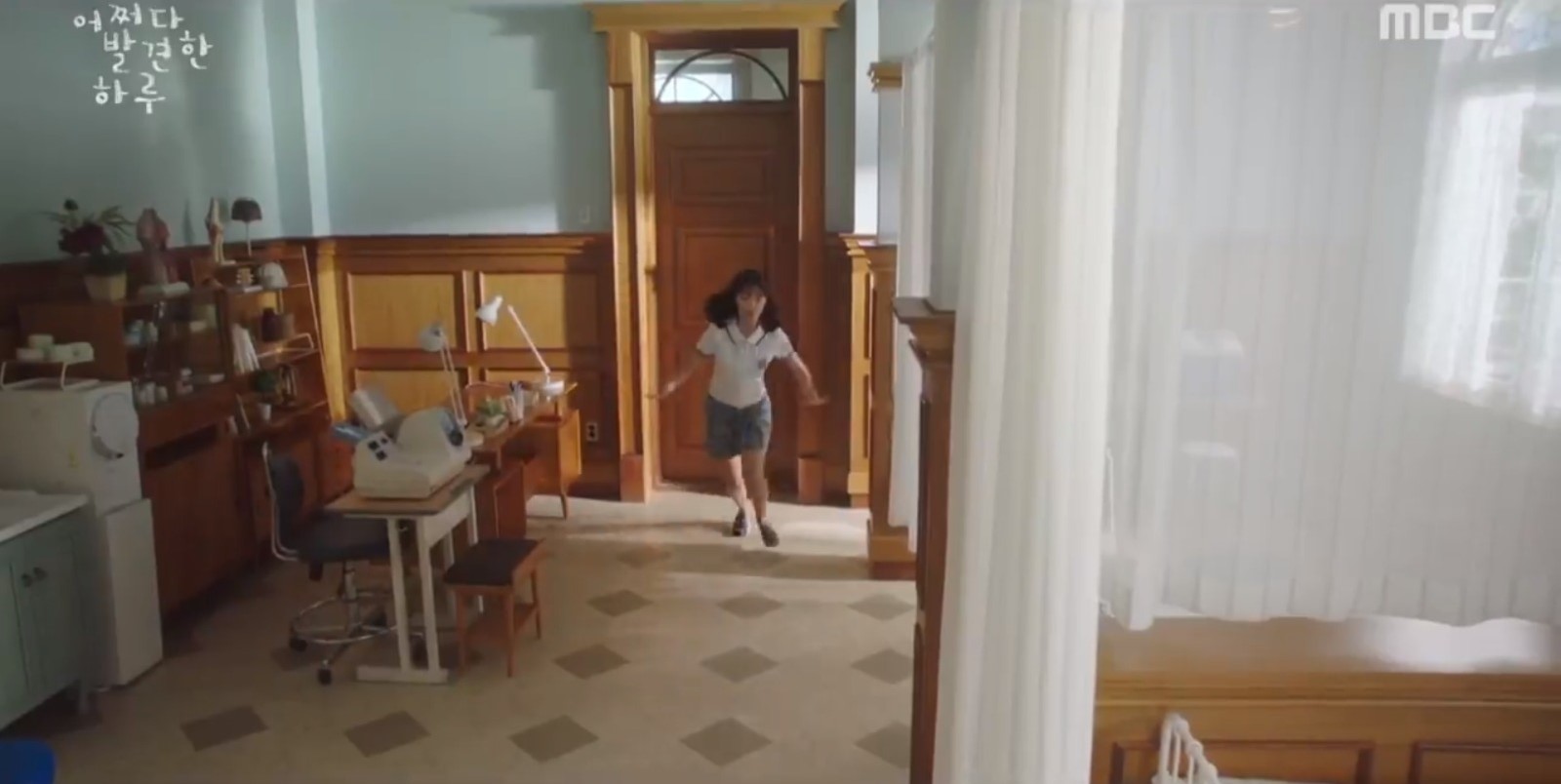 Sae Mi misunderstood that Dan Oh was talking about her own fiancé, Baek Kyung and told Dan Oh that he was coming into their direction.
Dan Oh thought it was Haru but was surprised to see Baek Kyung instead. Sae Mi embarrasses Dan Oh and shouted at Baek Kyung across the school hallway and told him that Dan Oh was here.
Dan Oh walked away in embarrassment and went into the nurse office. She heard Baek Kyung's foot step and quickly ran towards the bed.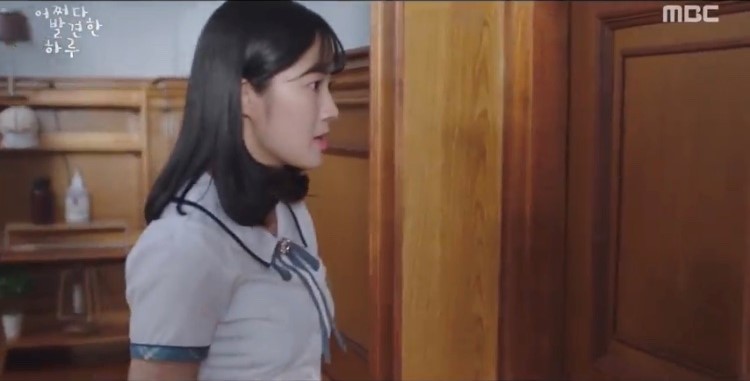 credit to MBC drama
Our New Retro Shelf Cabinet can be seen behind our New Retro Floating Desk.
This shelf cabinet has 4 shelves that are of different sizes so that you can store different types of things.
For example, the bigger shelves can be used to store books and potted plants whereas the upper shelves can be used to place lamps and camera etc.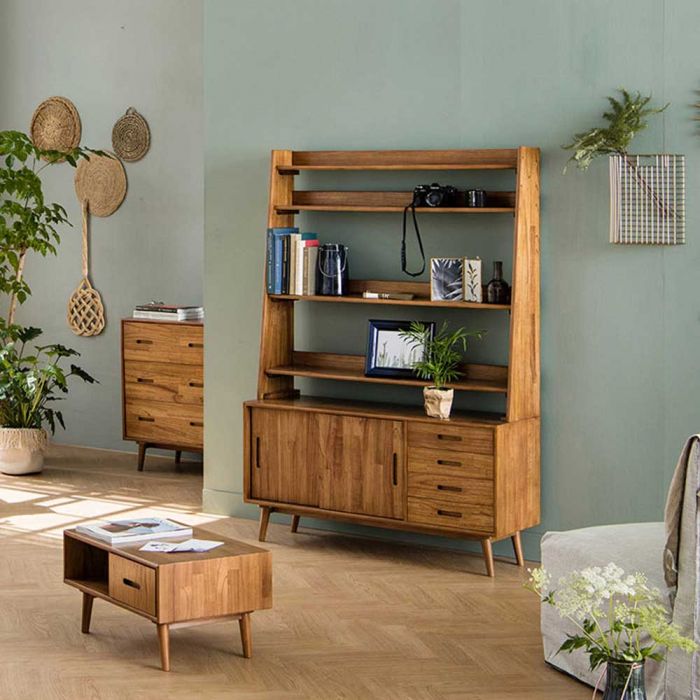 At the bottom, there are also cabinets to store more things and smaller drawers at the side to store smaller things.
This shelf cabinet can help to organize your work place or even your home to make the space look neater and organized.
It is also compact and does not take up too much space hence, saves more space.
---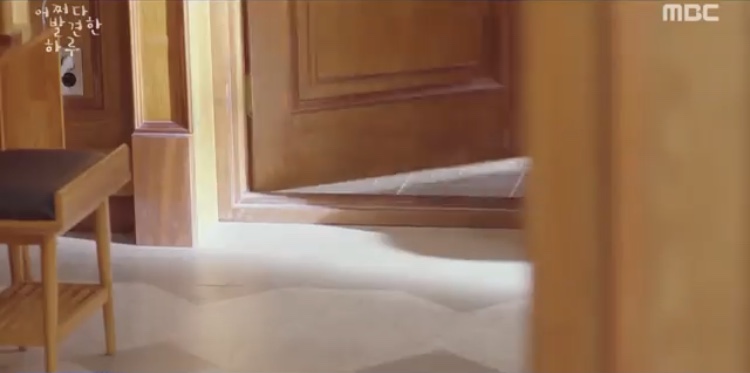 Lastly, we have our New Retro PU Leather Stool.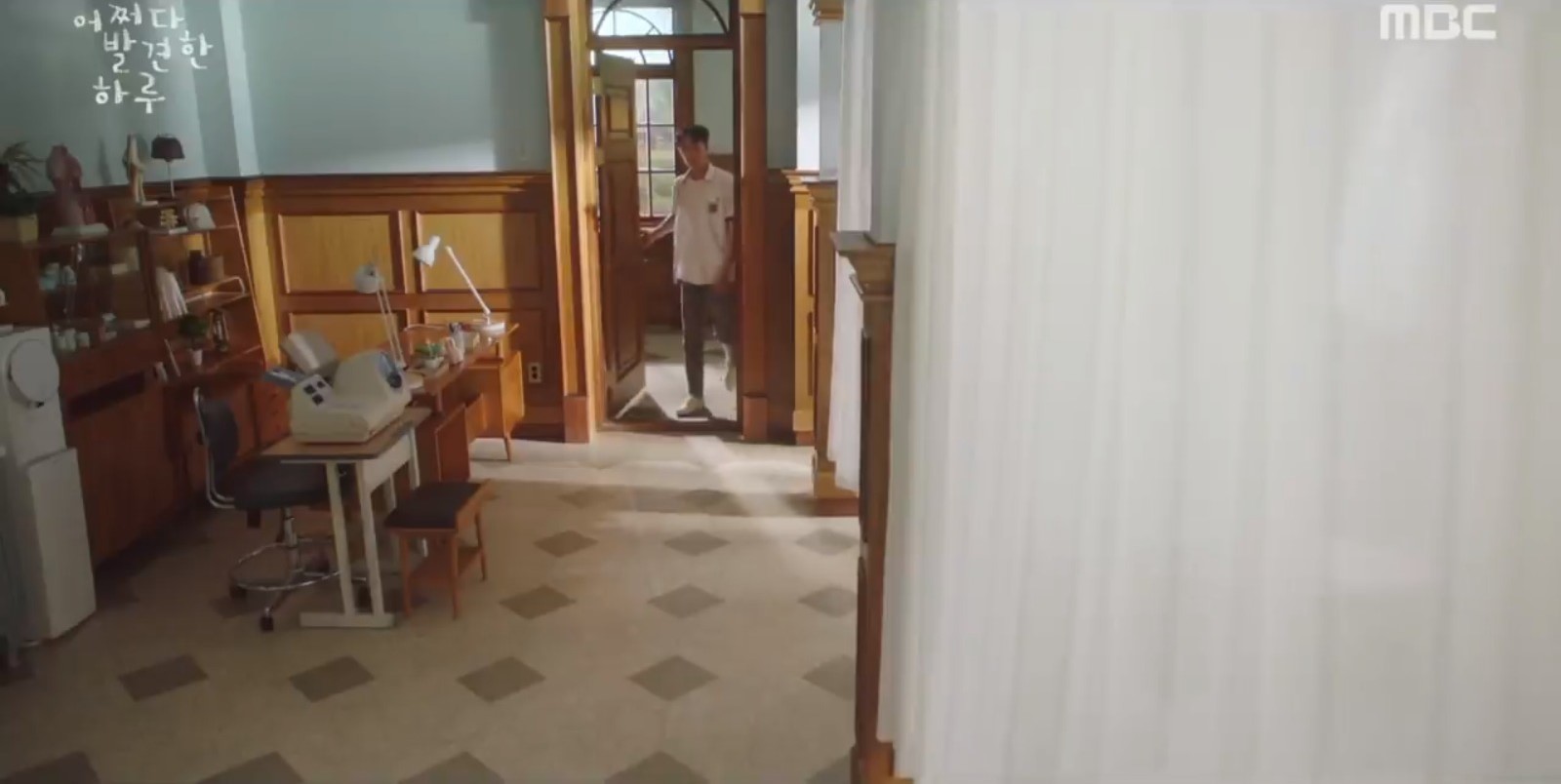 Our New Retro PU Leather Stool was featured in the same scene of episode 6, when Dan Oh ran into the nurse room.
After seeing Dan Oh running into the nurse's office, Baek Kyung went into the nurse office to check on Dan Oh.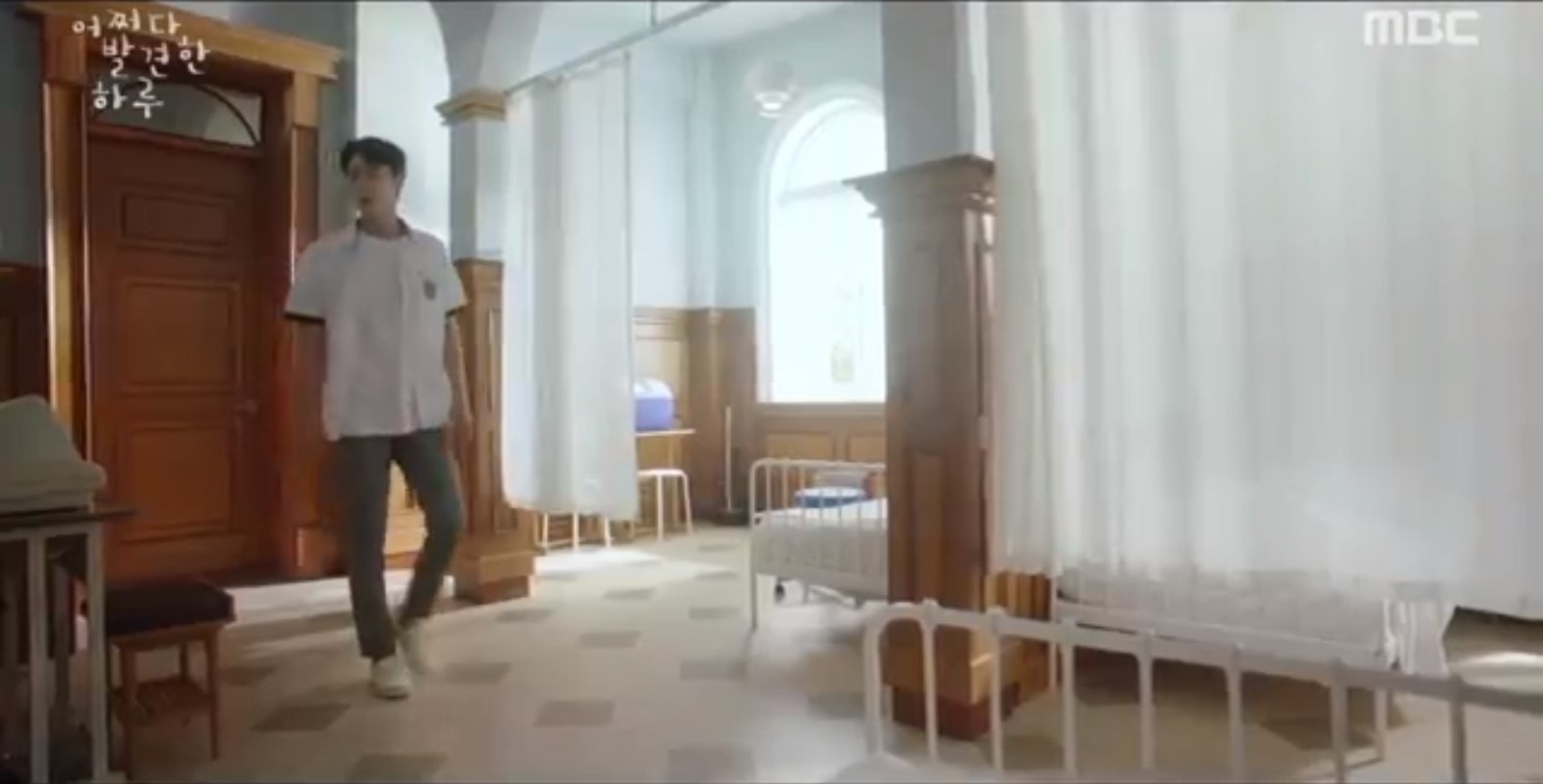 He sits beside the bed Dan Oh was hiding in and asked himself why he could not stop caring for her.
As he was known to be cold towards Dan Oh, Dan Oh was shocked to hear what he just said and realized that this was not part of a scene in the comic book.
Before Baek Kyung left, he wondered what is wrong with him and that he will never like a girl like Dan Oh.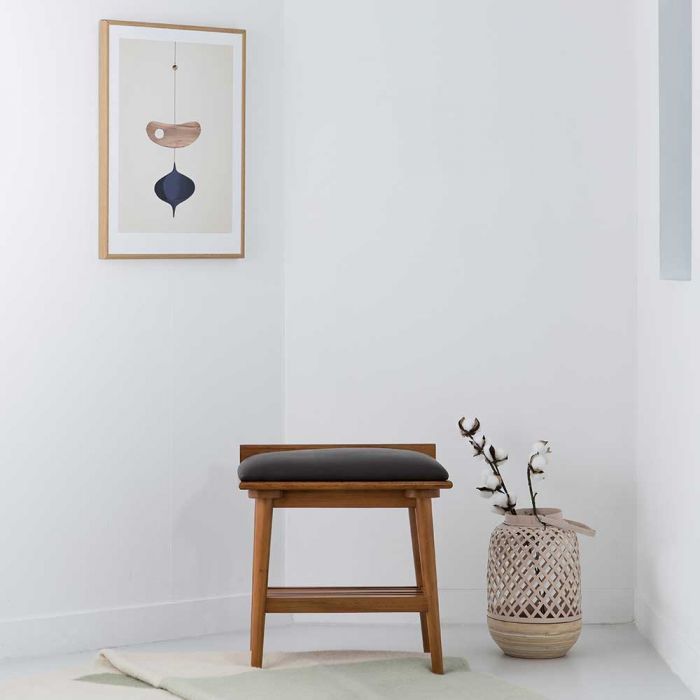 Our New Retro PU Leather Stool give your room a retro feel while appearing classy.
It also has a connector at the bottom that allows you to put things such as books.
The dark wood colour of this stool makes it easy to compliment well with any table from the New Retro Series.
It is suitable to be used at a dressing table as you can push the stool underneath the table hence, helping you save more space in your room.
---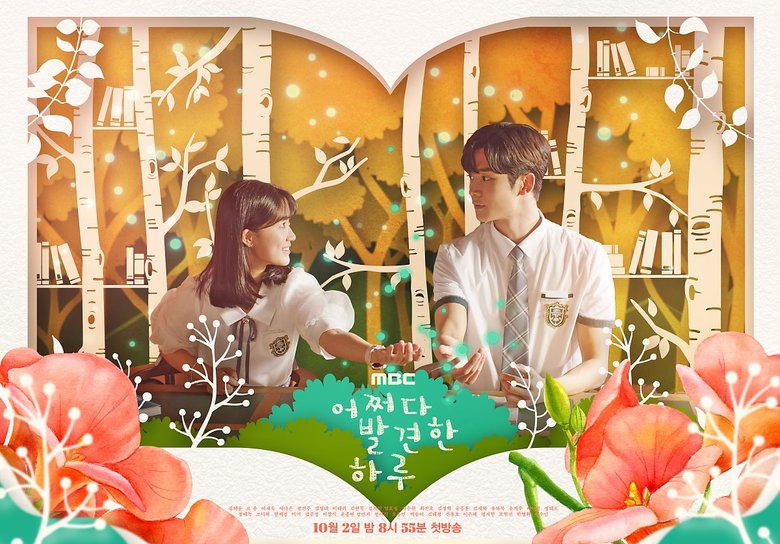 Now that we have talked about our features in Extraordinary You drama, what are you waiting for? Make your home look extraordinary today!