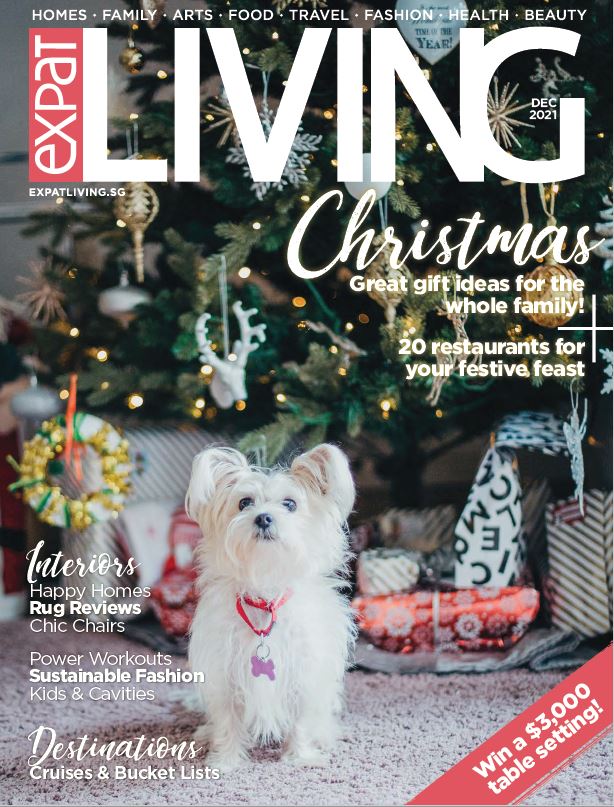 Check out ExpatLiving's December Issue this Christmas, and spot our very own Ladder Book Shelf Rack from our Voet Contemporary Collection.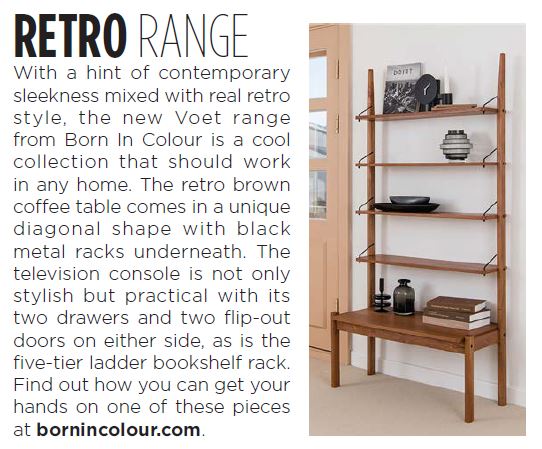 As seen above, our Voet Retro Brown Ladder Book Shelf Rack is functional yet delicate. Crafted with 5 tiers, it promises plenty of space for you to display your decors, as well as bring warmth to your home with its wood accents and rustic design.
Although not featured, our Voet Contemporary Collection comprises of 2 other furniture - a coffee table and a TV console.
Our Voet Retro Brown Coffee Table is unlike usual coffee tables, it is angled at a 'V' shape where its surface is made of sheet glass. Its unique ladder racks allows you to display your newspapers and magazines while bringing out the minimalist retro appeal to your home.
On the other hand, our Voet Retro Brown TV Console exhibits a vintage design yet soft touch with its light wood grain accents. Designed with 2 drawers and 2 flip-out doors on each side, this is the perfect TV console to brighten up your uncluttered living room!