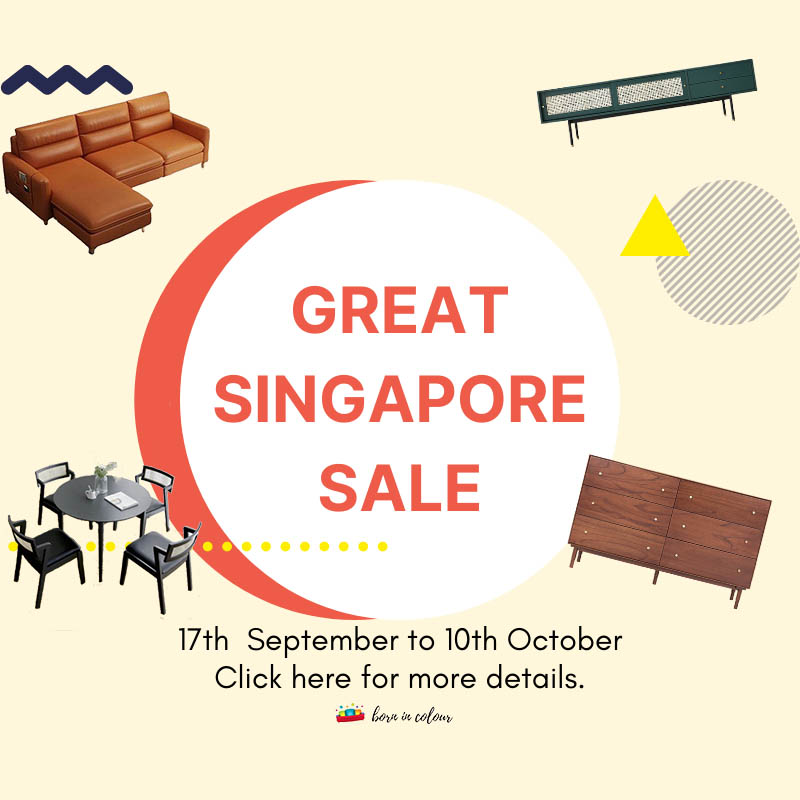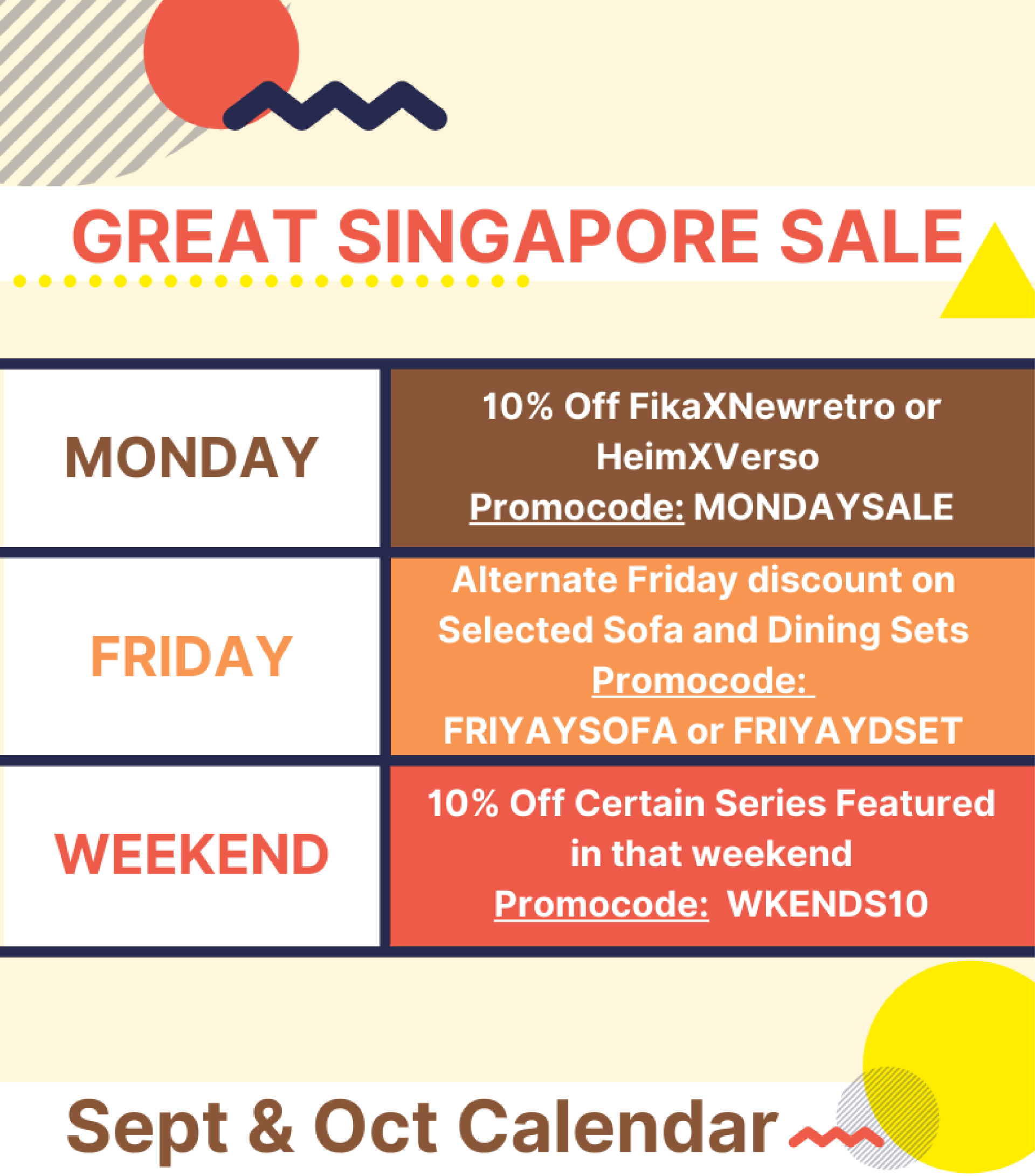 No More Monday Blues for you! Enjoy 10% Discounts on Mondays by purchasing 2 furniture items from our FIKA X NEW RETRO series or our HEIM X VERSO series! 

Fika and New retro series is ideal for those looking to brighten up their homes with light brown wood themes. On the otherhand, Heim and Verso is perfect for those looking for a more warm and cozy home.
End the week feeling happy with our alternate Friday deals!
Purchase any Elsie/Noah/Malcom sofas from us at Born in colour on 18th September and 2nd October to get 10% Off your Sofa Purchase! Subsequently, get 10% off selected Dining sets on 25th September and 9th October.
Lastly, get your hands on our Weekend Steals! We offer 10% off featured furniture series, depending on the week!
So the takeaway for today would be for you to utilise the Crazy deals we offer from 17th September to 10th October by using our Promocodes both online and offline!

For those who stayed till the end of this post, we would also like to announce lucky draws for customers who spend above $3000 in a single receipt. Do stay tune for our lucky draw prizes.
For you who would like to stand a chance to win a free L-shaped fabric sofa from us, do follow us on Facebook and Instagram to know more about our giveaway contest!
With that, ADIOS!