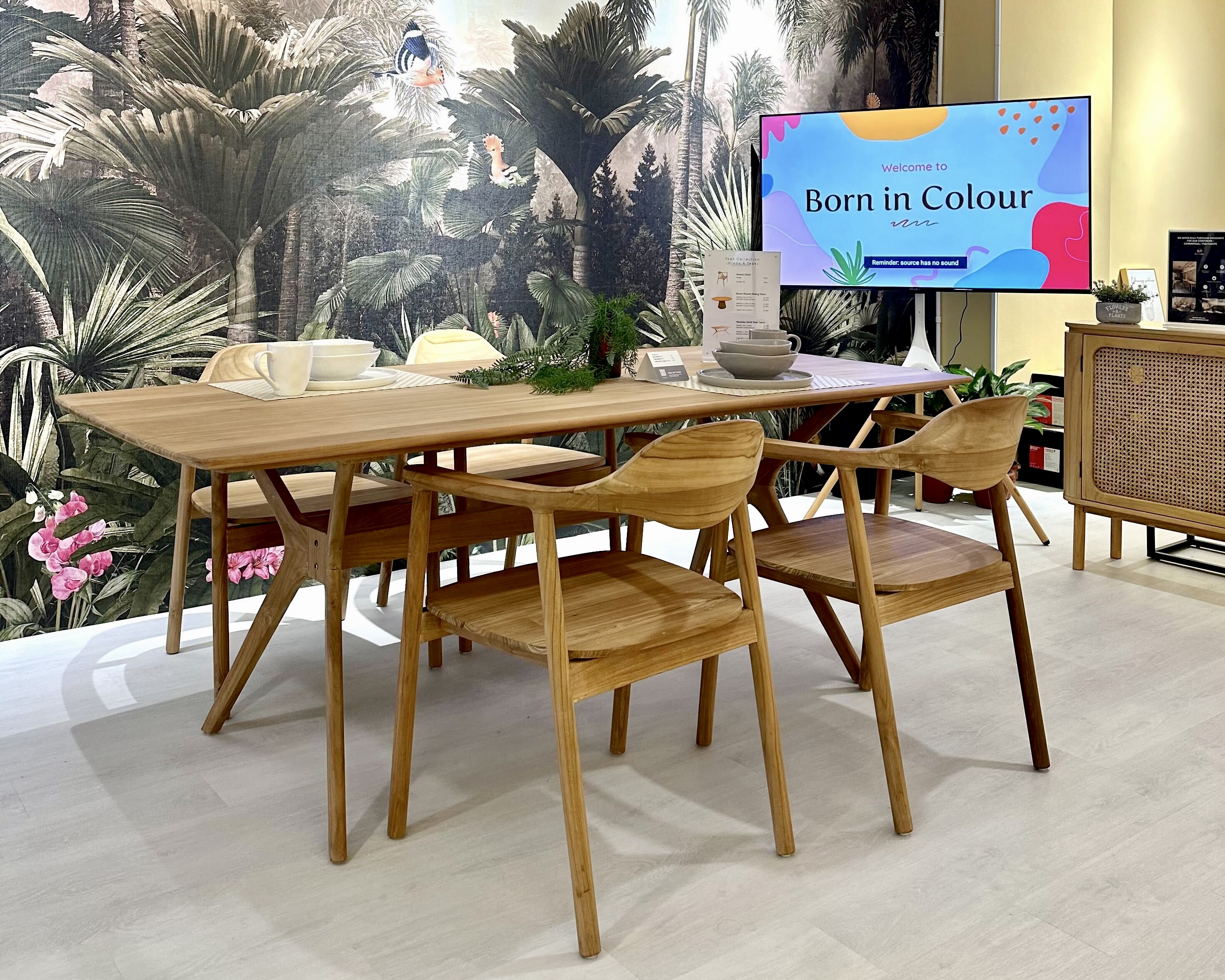 After 4 years at our former Henderson showroom, Born in Colour is ready for a fresh start at Tan Boon Liat Building. 
Here at Born in Colour, we strive to provide trendy furniture without breaking the bank. As a homegrown company, we understand the constraints of the limited space in local housing. We specially work with designers to bring furniture pieces that are functional yet compact, perfect for any home in Singapore. 
What can you expect at Born in Colour's Tan Boon Liat showroom?
Our new showroom at Tan Boon Liat welcomes you with a warm interior that complements our signature Scandinavian, Bohemian, and Mid-Century styles. 
Scandinavian: Scandinavian interior design has been an ever-popular style for modern homes in Singapore. It gives a minimalist appearance with an emphasis on clean, straight lines, coupled with the use of natural wood material to give a sense of calmness to your home.
Bohemian: Bring a Bohemian chic resort feel to your home with our Bohemian series which incorporates different materials, such as rattan, and freeform designs to your abode. Revel in playful colours, textures, and patterns to complete the look!
Mid-Century: Mid-century is a unique concept which incorporates a twist to the classic style of furniture we grew up with — characterised by clean lines, muted curves, organic shapes, and vibrant dark wood tones that are enhanced to suit our modern era. 
Featured Collections
The Scandinavian theme can be completed with our Hesse Danish Brown TV Console that elicits a modern luxurious look. Its earthy palette gives the living room a warm and cozy feeling. This TV Console stands as a centerpiece with its signature tamboured sliding doors and oval silhouette, transforming that section of the living room with its own distinct look.
Our May Rattan Bohemian collection features a soothing light brown surface that would naturally brighten your living room and bring that tropical paradise vibe to your home. Nailing the natural rattan decor trend, the pieces in this collection are timeless and allow homeowners to relax in the comforts of their own home.
Our Verso collection features pieces inspired by classic designs, reimagined to accommodate today's spaces. Accompanied by soft, curved edges, its dark wood tones add mood and character to your home. 

Furnish your home with us today! 

Visit us:
Born in Colour (Tan Boon Liat Studio)
Tan Boon Liat Building 
315 Outram Road #05-05
Singapore 169074
Open Daily (including Public Holidays): 11 AM - 7 PM 
Tel: 6988 3308