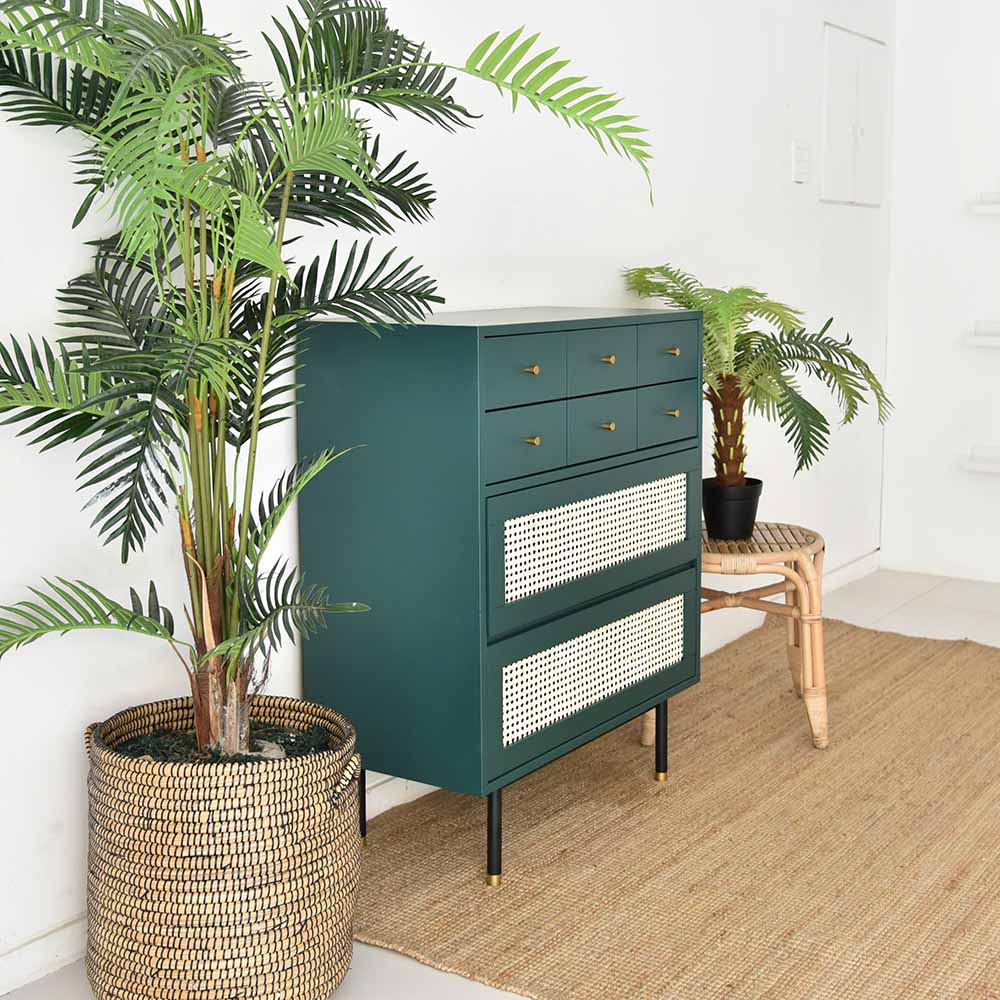 Introducing our newest member to the Born in colour family, the Bistro Rattan Series.
Our Bistro Rattan Series features a natural green colour which is soothing to the eye and uses natural rattan cane, handwoven to an octagonal pattern.
It is complemented with brushed metal legs and gold cap. Together they create a unique and mellow tone which cannot be found anywhere else.
First of the Bistro Rattan Series we have Bistro Rattan TV Console
The 2m sleek console has 2 sliding doors and which is perfect for a TV console and is highlighted by the hand woven rattan panels and gold accents in its knobs and legs.
The trendy green colour provides a soothing yet stricking piece in your living room.
A way to enhance this unique look is to have a Bistro Rattan Cabinet beside the Bistro Rattan TV Console which would really showcase the rattan weave with its huge rattan panel doors.
Can be used as a perfect shoe cabinet as well.
The Bistro Rattan Sideboard is perfect as a sideboard in the dining area.
A classic piece with its 3 sliding panels allowing for maximum flexibility in its storage use.
The Bistro Rattan Dresser Console is versatile where it's not only a dresser but it can also be used as a study table and is a perfect addition to your bedroom/study room.
Providing much needed storage as well as functionality in its use.
Last but not least our Bistro Rattan Chest of Drawers, it features 2 rattan weave drawers and 6 individual top drawers, it's an amazing piece which can be placed in the living room or bedroom. This is definitely a stunner.
The Bistro Rattan Series is the perfect addition to your current or new home, with its elegant green surface which sooths the eye and its brushed metal legs with gold caps that's gives the contemporary feel.
Come down to our Henderson studio and website to take a look at the collection.