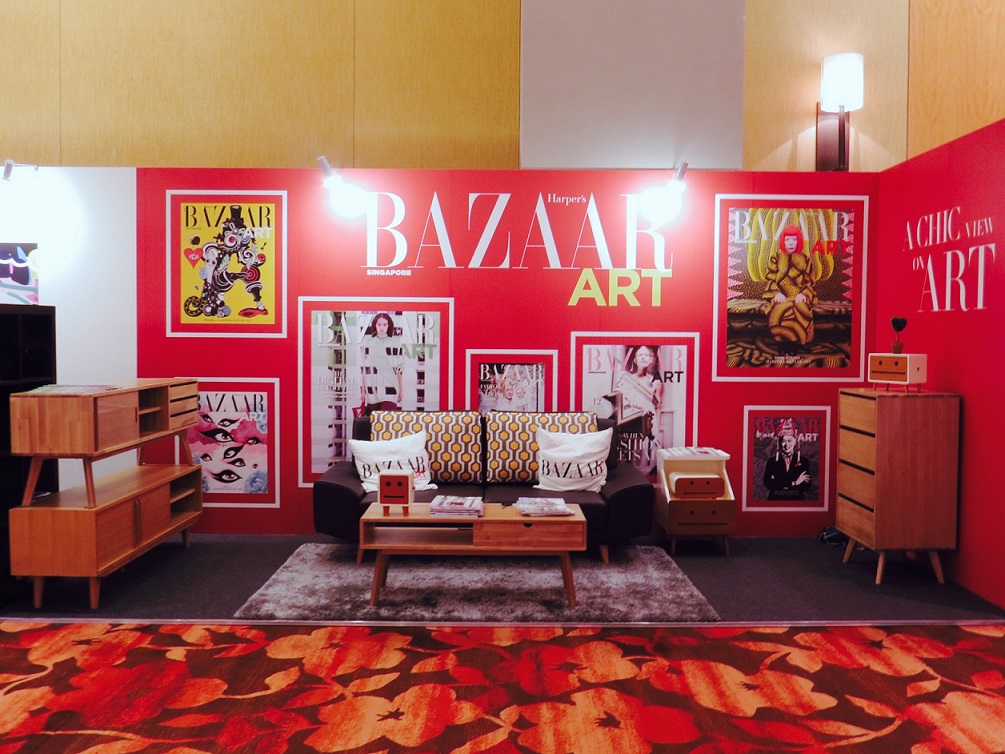 We are back with Harper's BAZAAR to Art Stage Singapore this year! Art Stage Singapore 2017 is its 7th edition and was ongoing from 12-15 January 2017 at Marina Bay Sands Expo & Convention Centre.
The second Southeast Asia Forum was also held together with this great event to focus on various topics such as the values of art as well as the price of doing business amidst the changing dynamics of the international capitalist system. 
Born In Colour furnished Harper's BAZAAR's booth with a few great pieces to match their red and vibrant backdrop to promote their art issues.
On the left side is our Gina Ash TV console and Guri Oak TV console.
Right in the middle is our cowhide and fabric sofa Dwell (Charlie) Scandinavian Leather 3-Seater with a minho coffee table in front of it, and our mopi rug beneath them.
On the right side is our Ruri Ash 4-Drawer Chest Cabinet.
The wandering macarons in the booth are Macaron Ted, Macaron Side Table and Macaron Kafe, and finally Macaron Joy.
The event showcased many thought invoking art pieces and it was a great honour for us to be a part of it, we hope you enjoyed the event as much as we did!
February 5, 2018
Categories: Events