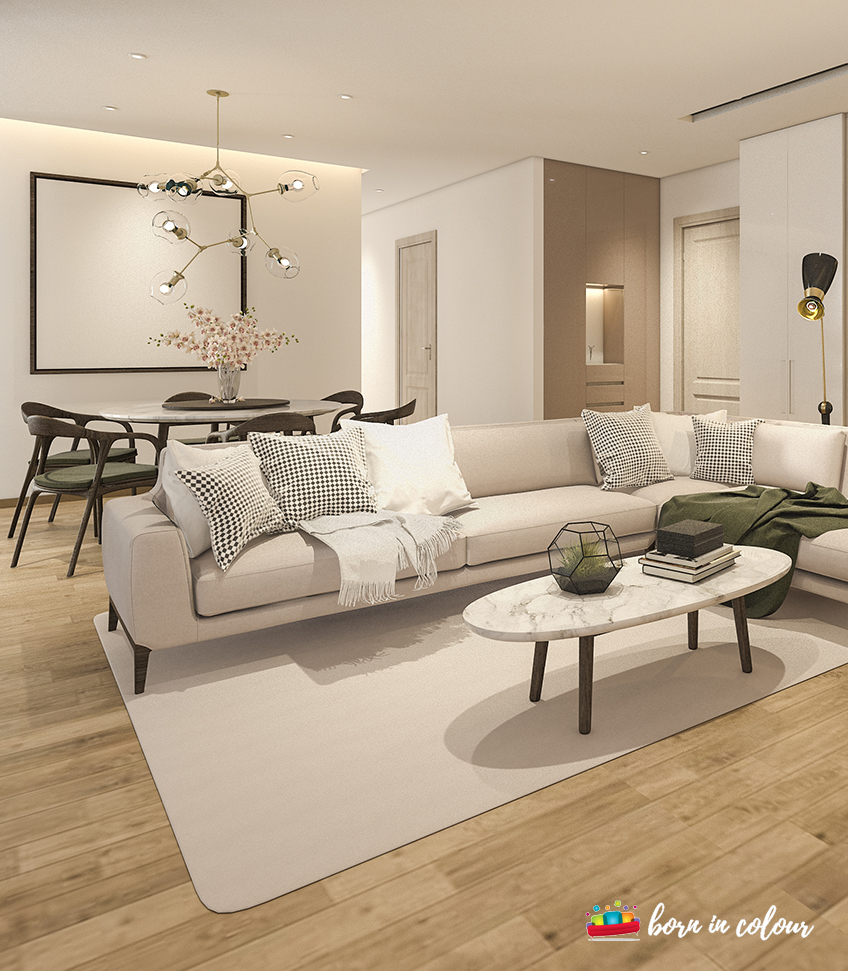 A Comprehensive Guide to Furnishing your Home
The Importance of Considering Both Form and Function in Furniture
When it comes to buying furniture in Singapore, people tend to prioritise design over functionality, though both are equally important. Therefore, this article will delve deep and explore the different faucets that contribute to the aesthetics and functionality of your furniture.
How will the design complement your ideal home style? How functional is it depending on you and the people you live with? Read on to find out more!
How Different Styles of Furniture can Define the Aesthetics of Your Space
Furniture comes in different shapes, designs, materials, colours, textures and so much more. This versatility makes shopping for furniture in Singapore a fun experience, but it also means that there is a lot more to think about. Having a comprehensive range of styles and options means greater luxury for customers to choose a furniture that best suits their personality and home. Afterall, each individual has their own unique style and design preference in mind. Someone who favours the rustic look and feel might opt for a wooden table, while another who prefers the modern aesthetic might go for one with a sophisticated marble finishing.
How Furniture Choice Contributes to the Functionality of it
Since humans are visual creatures, our instinct is to focus on aesthetics. Almost half of our brain is devoted to visual processing, and though we have five senses, 70% of all sensory information comes from our eyes. In less than one tenth of a second, we can comprehend a visual scene. Though we're prone to buying furniture solely based on how they look, we must also consider their functionality, especially when that furniture goes beyond display. Functionality doesn't just end at what your furniture is supposed to do; rather, it should also determine how well it utilises a space and how well it fits your lifestyle. Quality, durability, cost and comfort are all elements of the functionality of furniture.
What Furniture for Which Style?
Furniture is the core and essence to reinvigorating your home with a style you desire. Every piece of furniture no matter how big or small, plays its role and adds to the entire aesthetics of your home. Today, some popular home styles and trends include modernism, minimalism, rustic, retro and Scandinavian. Let's take a look at each of these styles and perhaps inspire a home furnishing and decorating project.
Modern Furniture Design
In recent years, modern homes have grown increasingly popular as it integrates the best of the past with modern technology. If you've ever been in a modern home, you'll notice right away that these homes possess their own unique and defined characteristics. 'Does it spark joy?' is the phrase you should keep in mind if you're thinking of having a modern style home. The modern home has little tolerance for clutter and embraces everything neat, simple and clean. To achieve this look, furniture with clean lines and geometric shapes are strongly emphasised. The era of arches, window shutters and other ornaments of the past, ends with the modern home. These features, which at one point reflected opulence and wealth, have now been replaced by simple shapes and deliberate asymmetry.
When it comes to the colour palette, furniture with neutral colours such as white or grey exudes modernism. Though white tends to reign dominance in the modern scheme, the trick is to identify a hue you can live with in large doses, day after day, and then selecting furniture, flooring, and wall paint from this color spectrum. Monochromacy is key to attaining that clean, modern vibe. Ultimately, the aim of modern design is to simplify a home, emphasise function, and remove any unnecessary frills.
Minimalist Furniture Design
You and many others might assume that the modern and minimalistic design are the same and can be used interchangeably. True enough, both furniture designs revolve around clean lines and less clutter. However, while they do share these similarities, they have their own distinct style that makes one stand out from the other.
'Less is more' is the guiding philosophy behind the minimalist style. It embraces the idea that a home's form should support its function. The minimalist style is characterised by clean lines, neutral colors, and natural lighting, very much like the modern style. Nevertheless, the intention of minimalist design is to use only furniture that serves a purpose, unlike modern design that is more spontaneous. Once you have determined that a specific furniture serves purpose beyond display, you have half your minimalistic theme going for you. The next step is to ensure that this piece of furniture has bold geometric shapes and clean lines to enhance simplicity. Avoid patterns and prints as these take away from the minimalist aesthetic.
Rustic Furniture Design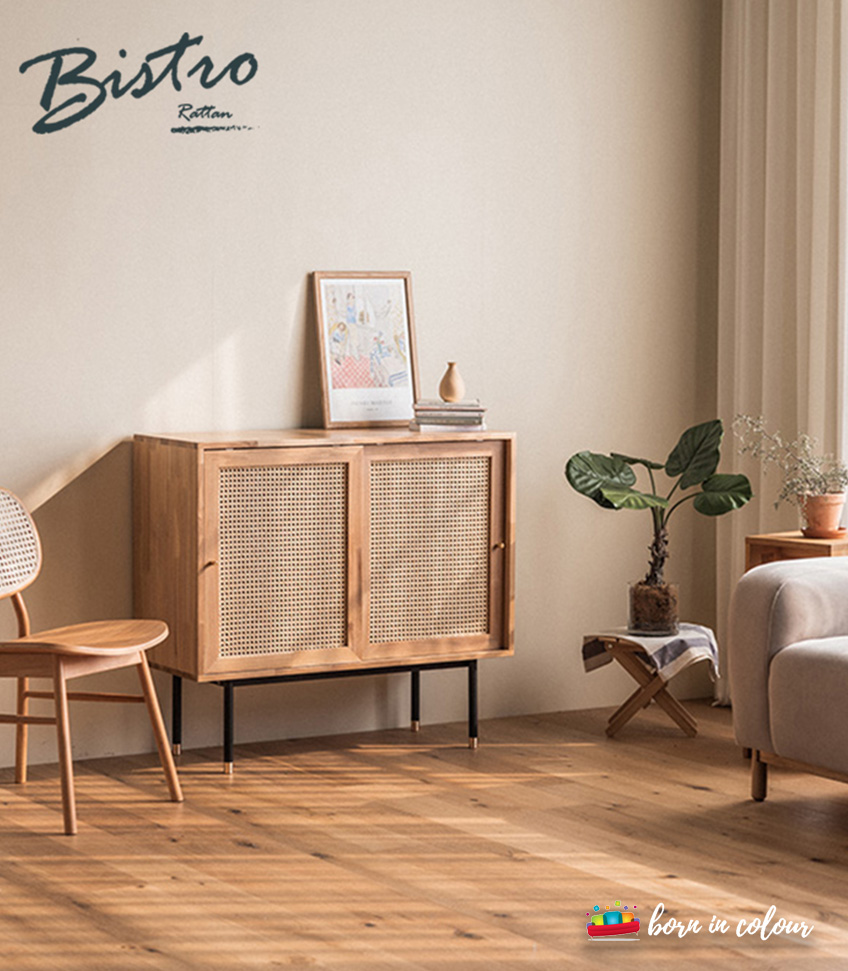 The rustic style embodies tropical-like elements, resulting in a home design that feels one with nature. Amidst the hustle and bustle of city life, having a safe haven that transports you away from that chaos can be a truly relaxing and calming experience. This is exactly what the rustic design delivers.
The rustic style emphasises on rugged, natural beauty and embraces nature-inspired textures. The one design style that prioritises material over aesthetics, wood is a primary element in rustic homes. Streamlined tables and chairs are ideal as they allow the eyes to focus on the material rather than the shape it takes. Since rustic decor thrives on imperfection and gritty appeal, don't be afraid to choose more weathered looking pieces of furniture. Rustic decor relies heavily on natural materials and textures including woods with obvious grain, or even natural rattan weaves.. Stay away from furniture with obvious sheens as it diminishes the rustic style and permits you from being able to see and feel the texture.
Unlike modern or minimalistic designs, rustic furniture is often described as heavy. Think wooden kitchen tables with large square legs, or couches with deep, dark leathers. For colours, choose a palette that is calming, traditional and opt for warmer tints. Finally, complete your rustic home by incorporating plant decor to accentuate this nature inspired theme.
Ultimately, rustic decor is meant to be approachable, relaxed and unpretentious. It should feel welcoming and easy. You can never go wrong with simply choosing furniture with earthy tones and materials!
Retro Furniture Design
The past is making a comeback. There is something nostalgic about the past and simpler times that make us view this style through rose-coloured frames. Trends are one of the most fluid and versatile aspects, so it is no surprise that something that has gone out of style before, sees a heralded return. Fashion, music, places, or attitudes associated with past eras have inspired the retro lifestyle. But retro style isn't all about the past, it's about bringing back the past with touches and flavours of a modern twist. Retro interior design is a mix of old styles and new forms, or new forms with old materials and finishes. Contrasting design, colours, features, shapes and form; those, are the very essence of the retro design. When buying furniture for your retro paradise, look into bright, fun and whimsical looking furniture and arrange them freely around your house. In contrast to modernism and minimalism, retro does not need to be neat.
In terms of colour palette, go big and go bold. Retro design is loud and vibrant with a personality all of its own, giving you the perfect opportunity to add colour into your life. Textures also play a big part in retro. Heavily patterned walls, floor and furniture is what makes retro so unique and so different from the modern style. With an eclectic mix of elements, the overall look might appear chaotic at first glance. However, these contrasting prints and patterns is what adds character and flavour to any home.
Scandinavian Furniture Design
"To be in harmony with your environment and to own furniture made to last rather than to be replaced." This is the guiding philosophy behind Scandinavian design. Characterised by functionality, simplicity and clean lines, the Scandinavian style complements the art of wellness and encapsulates an unencumbered lifestyle with a simple home.
Scandinavian design is also notable for its preference for woods, especially paler types like ash and beech. Other materials like wool and linen textiles, leather and glass are popular too. Although some Scandinavian styles feature traditional patterns or bright colours, the majority of them are understated and minimalistic. Off-white, grey, muted blue and green colours are the staples of the Scandinavian look. Additionally, darker accents can also create bold colour contrasts. As these interiors are typically furnished with a lot of wood flooring and furniture, other hues can include beige and cream.
Scandinavian furniture is minimalistic and practical. Tables and chairs crafted from solid wood are the way to go. To complement your wooden furniture, natural materials like leather and linen are go-to options. Essentially, this style offers room for creativity and self-expression. Good lighting and furniture can make a world of difference, as can a few well-chosen items to create your dream Scandinavian home.
How to Maximise Functionality through your Furniture
Now that we have covered the aesthetics of furniture, it is time to look at functionality. Function considers space configuration and how well you can maximise that space. It also considers the people who will be using the furniture. The number of people in your household can determine if you purchase a 2 or 3-seater sofa in Singapore and the presence of children can influence the material chosen e.g. more durable material.
Some of the most common furniture present in any Singapore home are sofas and tables. As such, this part of the article will break down the functionality of these pieces of furniture.
Different Sofa Designs
3-seater sofas
A 3-seater sofa provides a great way for efficient use of space especially in the living room and allows you to create partitions and maximise opportunities. Several different sizes are available, so you can select a smaller set if your space is limited or a larger collection with more room. Note that its configuration can only accommodate up to three people, making it less functional for larger families. Remember to also ensure that you have enough walk-through space on either side of your 3-seater sofa before placing it.
L-shaped sofa
L-shaped sofas in Singapore offer many advantages. In comparison to a typical sofa, they almost double your seating options, accommodating up to seven people comfortably without occupying much space. With space saving capabilities, the sofa can be placed at a corner to create extra space for other furniture. Its configuration allows for close interactions between friends, while providing an excellent TV viewing experience. With that being said, L-shaped sofas may not be suitable for every type of room, so think about space consideration before buying. Redecoration of your home can also be a hassle as L-shaped sofas are difficult to shift and obstruct limited doorways in your home.
Recliner sofas
Designed for the ultimate comfort and relaxation, recliner sofas recline through the raising of the front and lowering of the back. Having a recliner sofa provides families with room to spread out, various ways to sit, and the ability to sleep in the living room. If you're looking for a sofa that functions in multiple ways, a recliner sofa may be what you're looking for. Though rich in functionality, cost and space are potential concerns of recliner sofas in Singapore. Not only are they more expensive than typical sofas, but they also require extra space due to the reclination.
Different Sofa Fabrics
Leather
Leather is a popular choice of sofa material for many households in Singapore. Stylish, durable and attractive, it only improves with age. In fact it is roughly 4 times more durable than fabric. This makes leather sofas functional in households with children where things might get a little rough and rowdy now and then. Leather sofas are easy to maintain too! Simply use a damp cloth and give it a wipe to remove any dirt or dust and using leather cream makes it last a lifetime. Without detachable sofa cushions, that's one less thing to clean. If durability is crucial to you, then you can also consider an Italian leather sofa in Singapore. Italian leather is highly regarded for its quality. Almost no comparable leather product is made with the same level of craftsmanship and care as Italian leather. The disadvantages of leather sofas lie in their cost and limitation of design. There are only a few variations of colours as compared to fabric, which may make it challenging to style especially if retro is your vibe.
Fabric
Fabric sofas in Singapore come in a plethora of designs that can match any decor of your home from rustic to modern. Even if you're planning a redesign and the fabric no longer matches, it can still be easily reupholstered. In general, fabric sofas are more comfortable than leather sofas because the finish of fabric is much more comfortable and easy to enjoy. The price of fabric sofas is also much lower, making them a good choice for every customer. On the flip side, where leather sofas make for easy maintenance, fabric sofas do not. Removing dirt, dust mites and other allergens deep in the cushions is challenging and even stains are something that you need to be careful with. Strong smells such as cigarette smoke or food can become trapped in fabric sofas without professional cleaning.
Different Table Designs
Dining tables
Beyond serving meals, dining tables in Singapore bring people, create connections and build relationships. Providing a space to eat and chat with friends and family, greater bonding and communication is fostered. The size of your dining table retains traditional symbolisms. In Chinese culture, the size of dining sets corresponds to the amount of people it can feed, but as western culture comes into prominence, having an intimate setting is now widely desired. Ultimately, it depends on the number of family members, how often you have friends over and whether you prefer a communal or intimate functionality.
Extendable Dining Table
'But what if I want both depending on my mood?' You might wonder. In this case, extendable dining tables are here to offer you the best of both worlds. Flexible and versatile you can increase their size when you require more sitting space and reverse it for more intimate moments. Furthermore, they can be stored away when not in use. Though pricier than normal dining tables, the freedom of choice and option to maximise space makes extendable dining tables worth the price.
Study Table
Study tables provide a space for working. They are usually placed in the study room or even bedroom if you do a lot of reading, writing or working at home. Ergonomics are an important element to consider in the functionality of your study table, especially if you will be on your desk for long hours. Room for your knees, thighs and feet under the table, are factors that contribute to better ergonomics. Having an adjustable table that matches your height is also ideal for the ergonomic set up. Since most of us spend 8 to 10 hours a day working, a good ergonomic study table is definitely worth the investment, especially with multiple family members using it. With an array of sizes study tables come in, finding a suitable one that fully maximises your space should not be a problem.
Coffee Table
A convenient place to set coffee, magazines, remote controls, books and other decorative items, the coffee table is normally placed in between sofas and the TV console. When selecting a coffee table in Singapore, you want to make sure the table will meet your lifestyle and basic everyday needs. For instance some coffee tables offer storage beneath, enabling you to rest your feet as well as keep things tidy at the same time. Functionality can come in the shape of your coffee table. Round tables are more well suited to function in a home with children or pets as the lack of sharp edges makes for safety. Round coffee tables are also versatile and can complement any sofa type or shape as long as the proportions are correct. Square tables on the other hand tucks perfectly into the angle of your sofa while still providing enough breathing room. It also complements the modern and minimalistic style where clean lines are preferred.
Different Tabletops
With the different table types and designs covered, it is important to also compare and contrast different materials. As mentioned, materials contribute to functionality. Some popular materials that we will look into are Quartz, Marble, Ceramic and Wood.
Quartz
Quartz countertops have found a loyal following in the furniture landscape due to their attractive appearance and durability without the weaknesses of natural stone. Since quartz is a manufactured product, it allows for a myriad of colours than natural stone. With a rich and luxurious finish, it contains depth that is difficult to produce with solid surface material. Quartz's nonporous nature makes it more resistant to stains and prevents the harbouring of bacteria and viruses. Scratch and impact resistant, it is ideal to place in a kitchen and perfect for families with children. Quartz might be suitable for the kitchen but not for outdoor use as the polymer resin and colour pigments react negatively to sunlight and chemicals in the rain and air. Placing hot objects directly onto it will also leave burn marks and discolouration.
Marble
Marble is a beautiful, natural, tactile material for furniture that can do wonders for your home aesthetics. Marble's greatest edge lies in its undeniable beauty. Any decor can be enhanced by a marble dining table or end table making for an eye-catching conversation piece. It is timeless and options abound, including the ability to choose from natural, traditional, or antique looks. Where beauty is its most powerful forte, maintenance is its greatest downfall. It scratches and stains easily, is sensitive to temperature and needs to be sealed regularly in heavy-use. No doubt, a material as delicate and pristine as marble requires the highest level of care and maintenance. As such, it might not be as functional for households without the time to perform maintenance.
Ceramic
One of the most prevalent and least expensive options, ceramic tile is crafted from pressed clays and finished with a glaze. Ceramic furniture comes in an abundance of colours, shapes and sizes that can match any aesthetic. It is heat resistant, effortless to clean and easy to fix cracks considering only the damaged tiles need replacing. Compared to other table top materials such as quartz, cracking and chipping is more common with ceramic. Its uneven surface means a fair amount of grouting needs to be done and this grout then needs to be sealed annually to protect it from stains. Not to mention, the porous nature of grout lines makes ceramic table tops susceptible to bacterial absorptions.
Wood
There is no home where wooden furniture cannot enhance its warmth, richness, comfort, and finesse. More than any other material, wood combines aesthetic appeal with unparalleled structural integrity. The most practical advantage of wood furniture is its strength. The durability and robustness of wood make it the perfect material for furniture, and it makes for a great choice for anyone looking for long-term use. As a result, wooden furniture is excellent value for money. With durability comes ease of maintenance. Oiling, waxing, and polishing a wood surface on a regular basis isn't difficult. However, the disadvantage of wood is its vulnerability to water. Ultraviolet light can also change its colour and damage the surface.
Conclusion
The form and function of furniture can be broken down into so many different faucets as seen above. Form takes into consideration the different athletics, theme and styles while function revolves around quality and durability. Either way, both must come hand in hand for a beautiful and functioning home. Born in Colour understands the importance of both and has stocked an array of unique, quality, and contemporary pieces of furniture for you to shop! Contact us today!