All Natural Wooden Wicker/Rattan Masterpieces
Built With Real Craftsmanship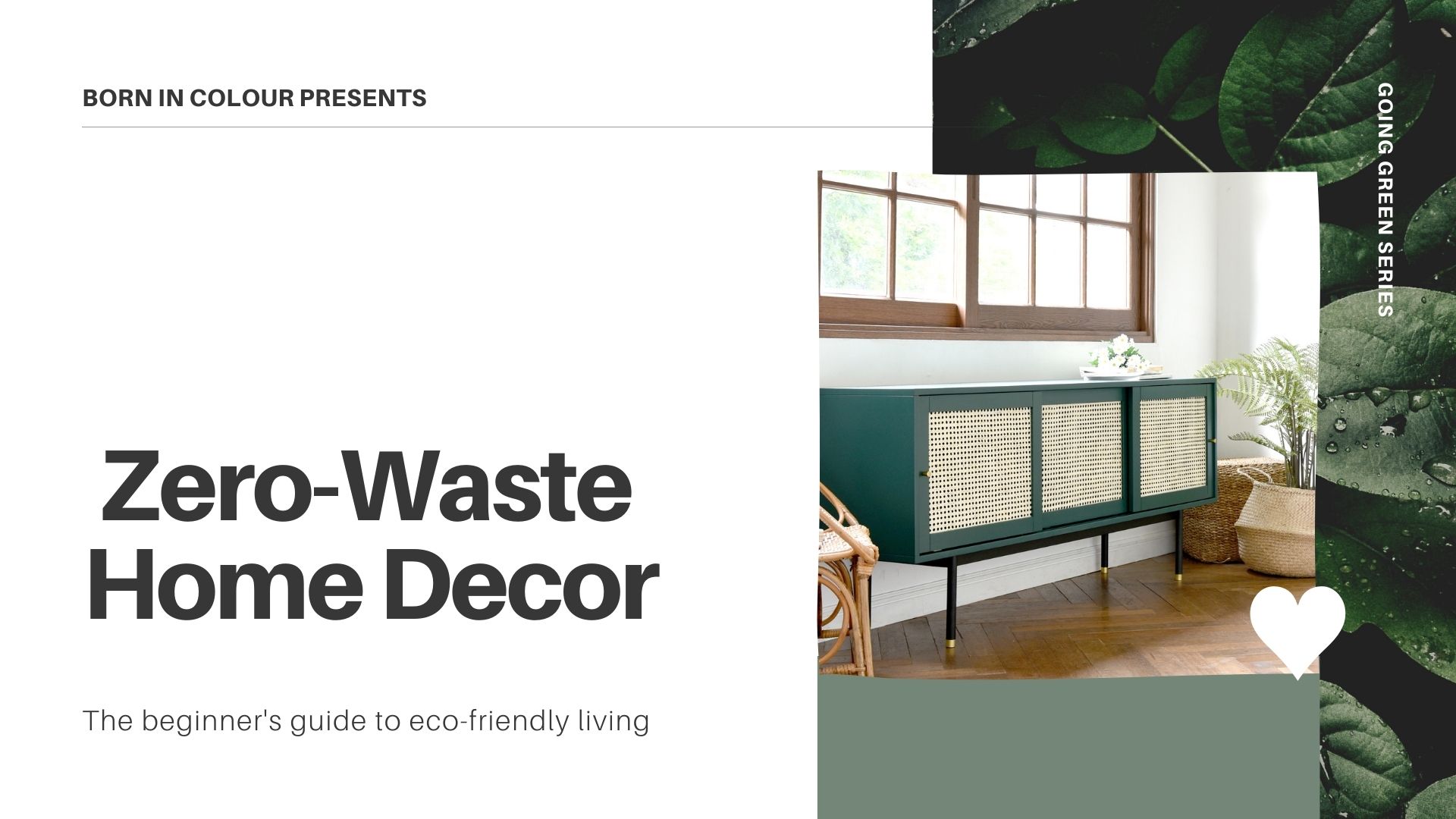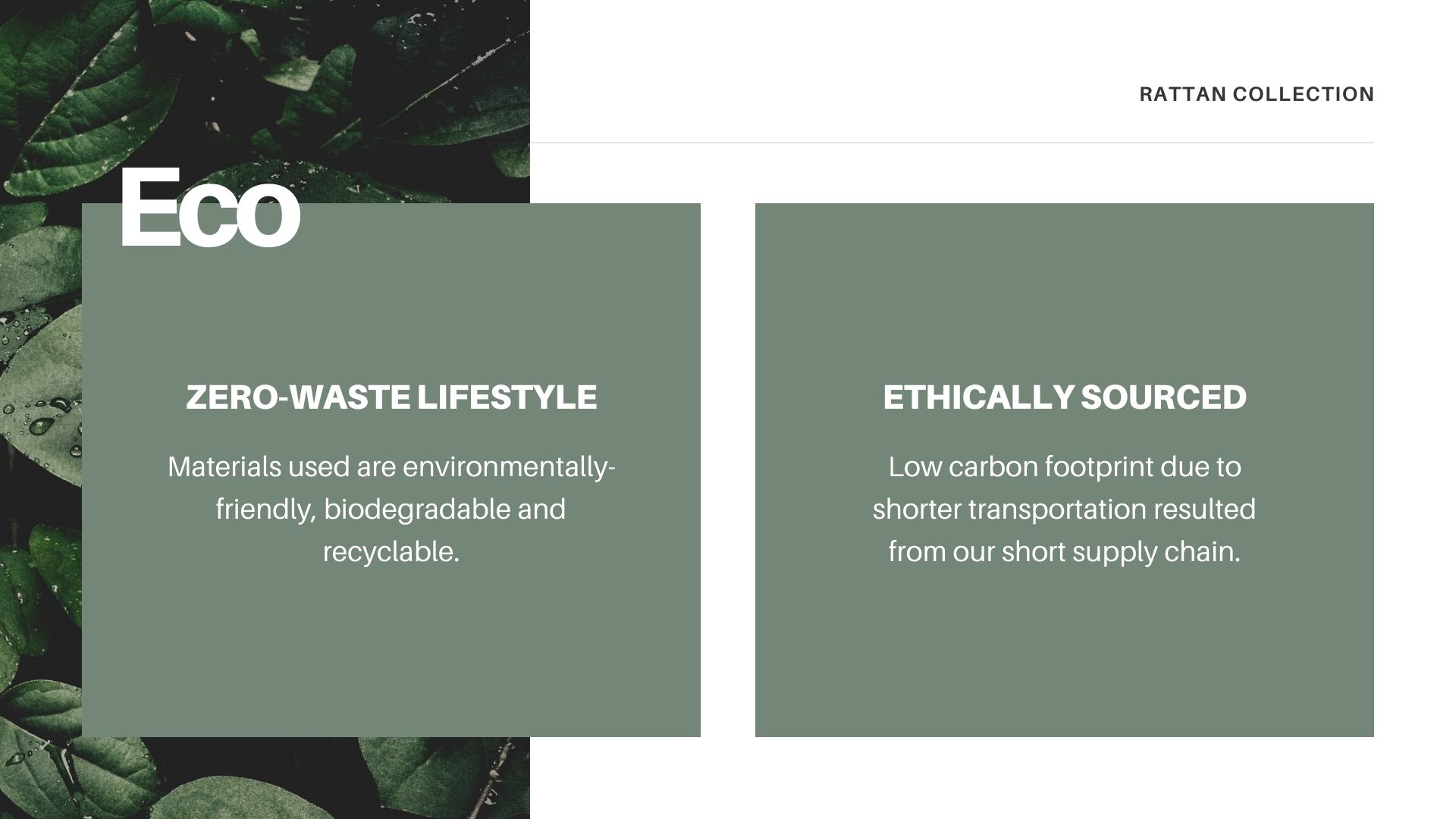 Our rattan collection is made from complex weaves of rattan. These rattan comes from various palm tree species living in the tropics. It is the best material for furnishing that is aesthetically pleasing and not heavy in visual-weight to your space.
Food for thought: The term rattan, actually refers to the material used while the term wicker, refers to the technique of weaving the plaint rattan together. With this type of weaving technique, rattan is woven to become very strong and durable. Hence. such material is great as an outdoor furniture as well.
The following images showcases the respective rattan made furnishing that we are selling in store.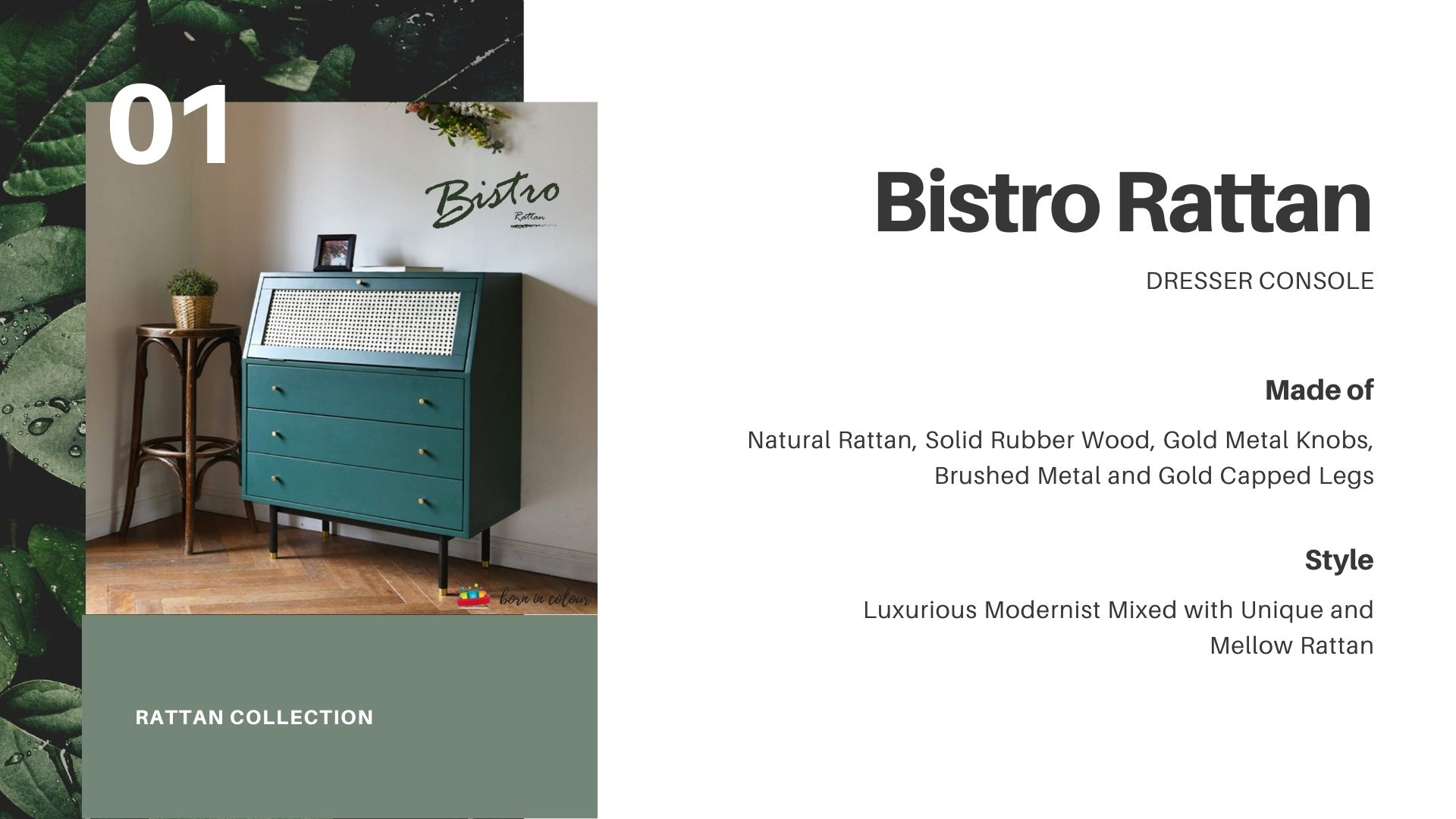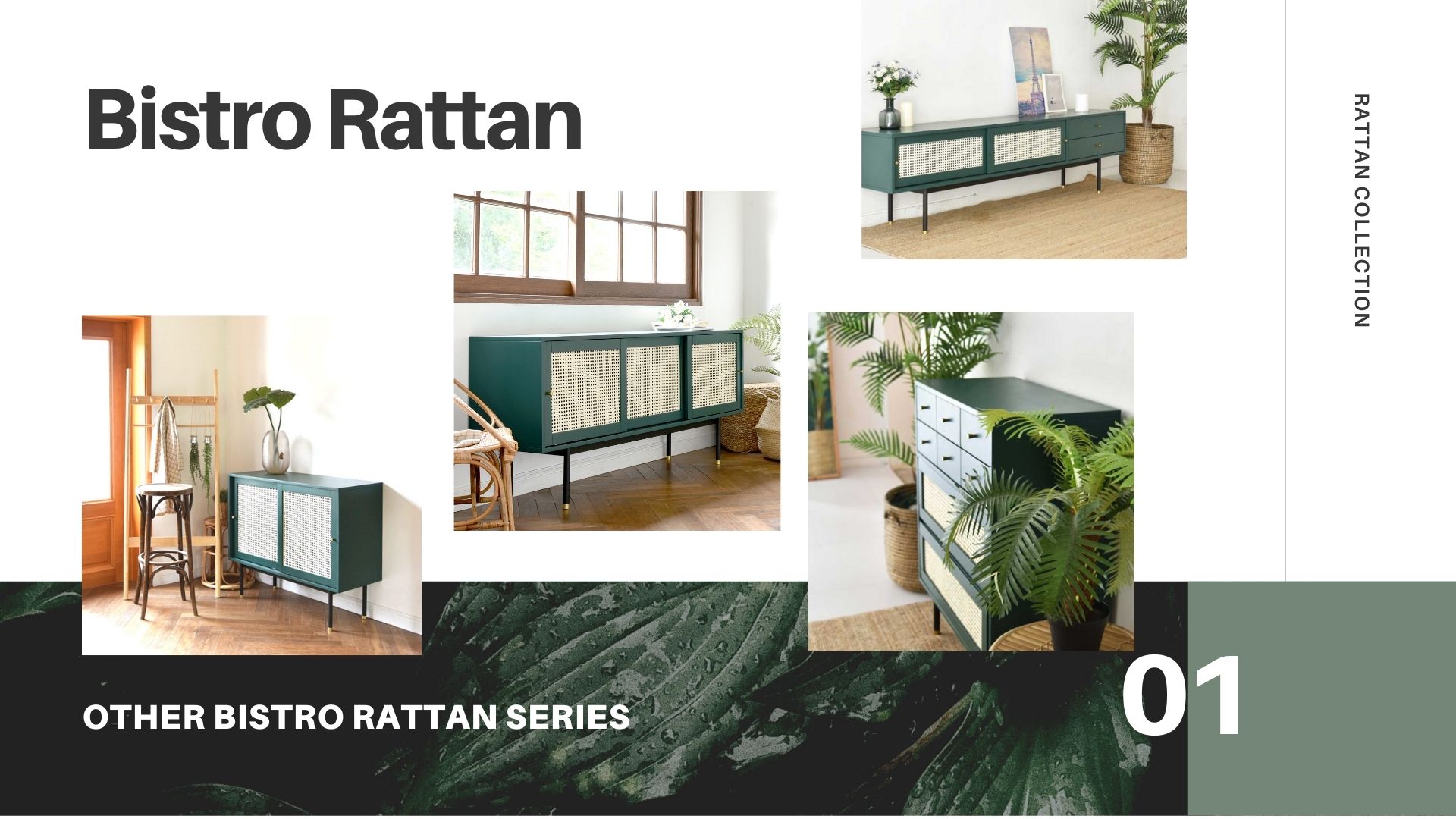 Bistro Rattan is a luxurious modern collectible made with strong long-lasting rubber wood and painted smoothly with luscious green paint. The workmanship for this furniture is intense due to the workman's skill of smoothing the paint over till it reaches a very smooth finishing. It is done such that the homeowner of this collection piece feels relaxed in the comfort of their homes.
Highlighted by brushed metal legs and gold caps, Bistro Rattan is the signature piece to be added to your homes.
For those looking for more minimalistic and simple design, we offer light oak wood rattan furniture for your living or bedrooms as well.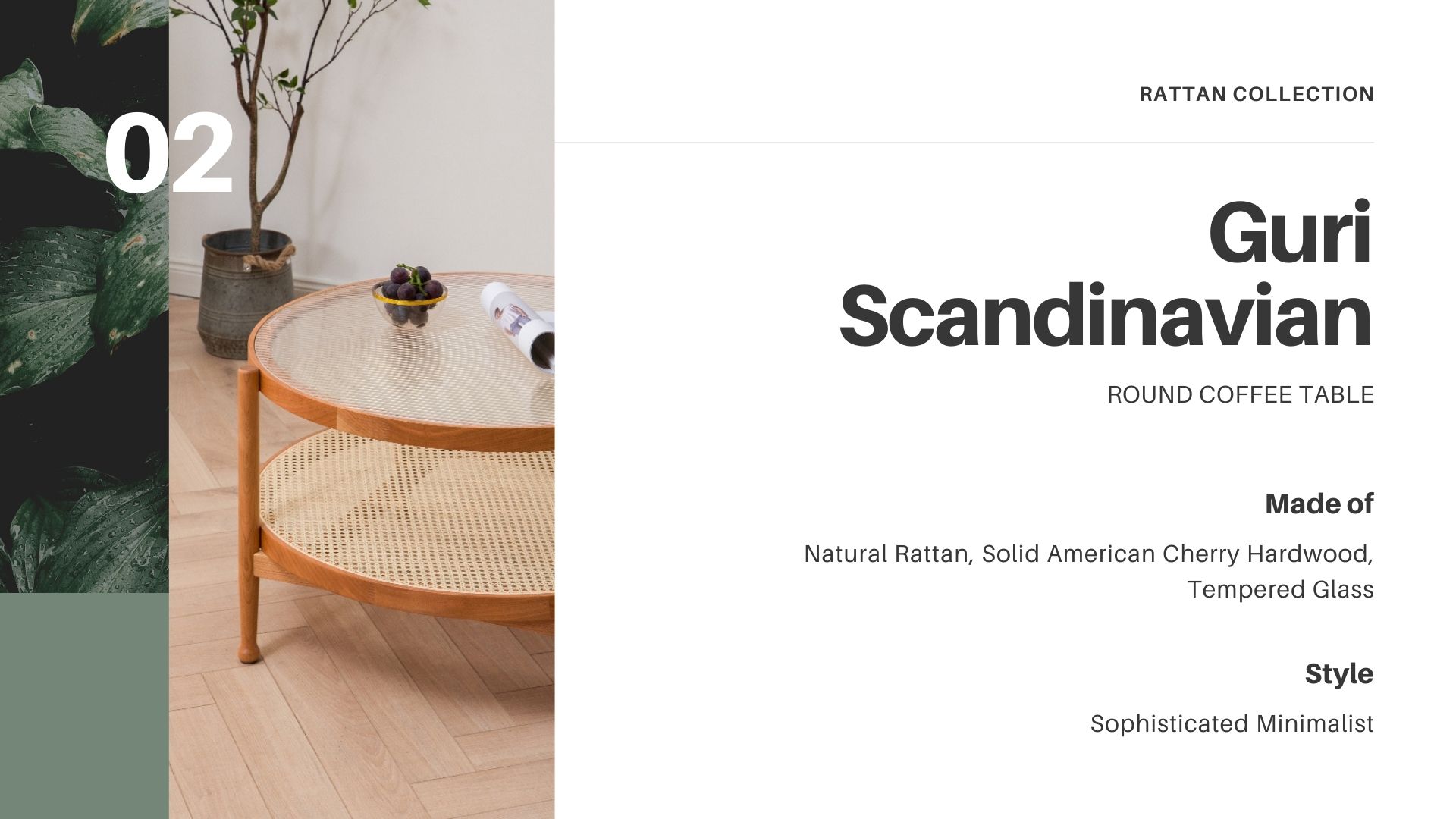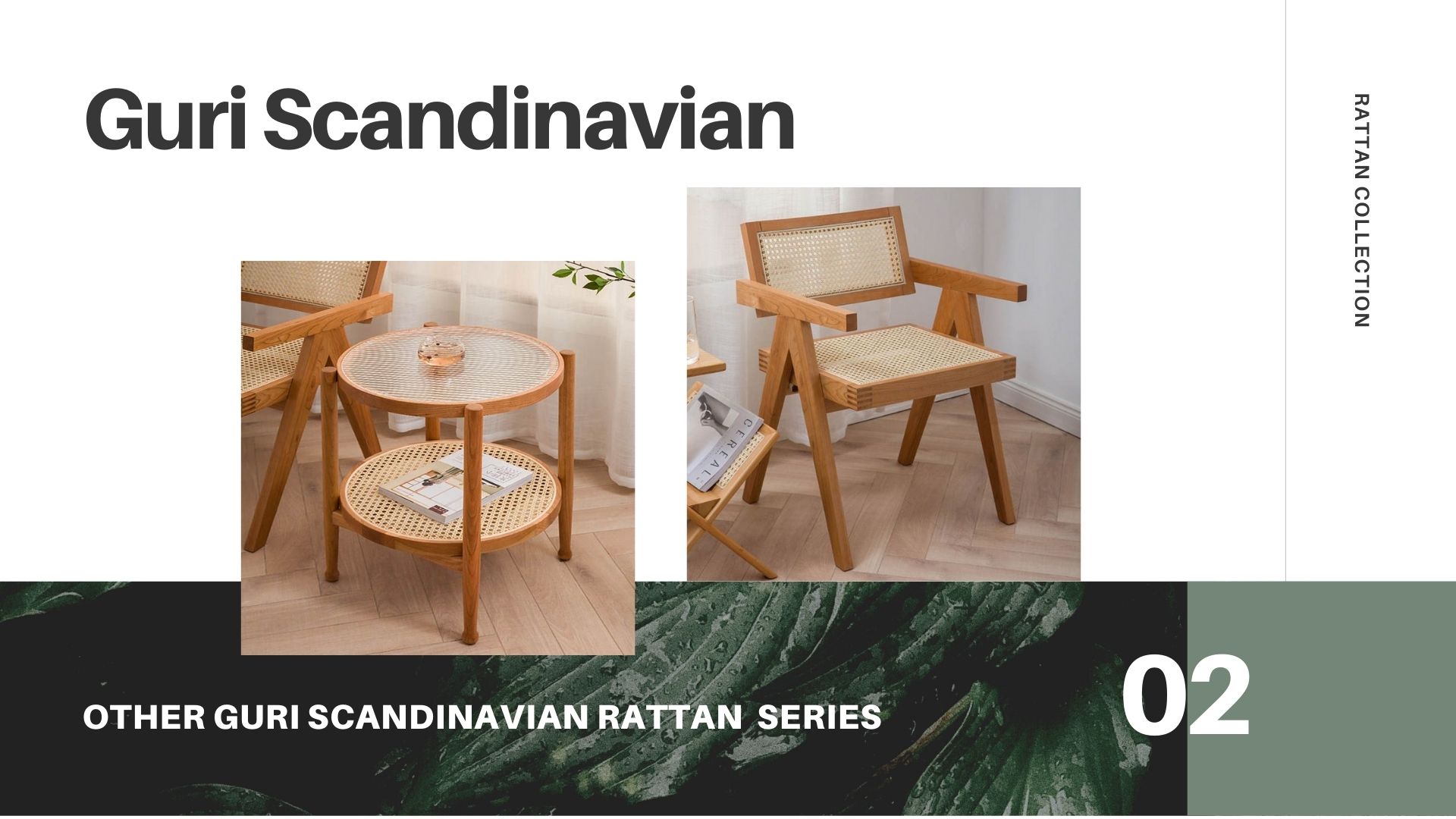 Guri Scandinavian is crafted with sturdy and unique cherry wood. Every plank used in the furniture has varying types of wood grains even when it comes from the same tree. That itself makes cherry wood furniture very unique on its own. The combination of light cherry wood and rattan gives off light to your dull interiors and would be a good addition to make your homes will bright and cheerful again.
Lastly, for rustic loving furniture fans, we have darker styled rattan furniture to suit your needs.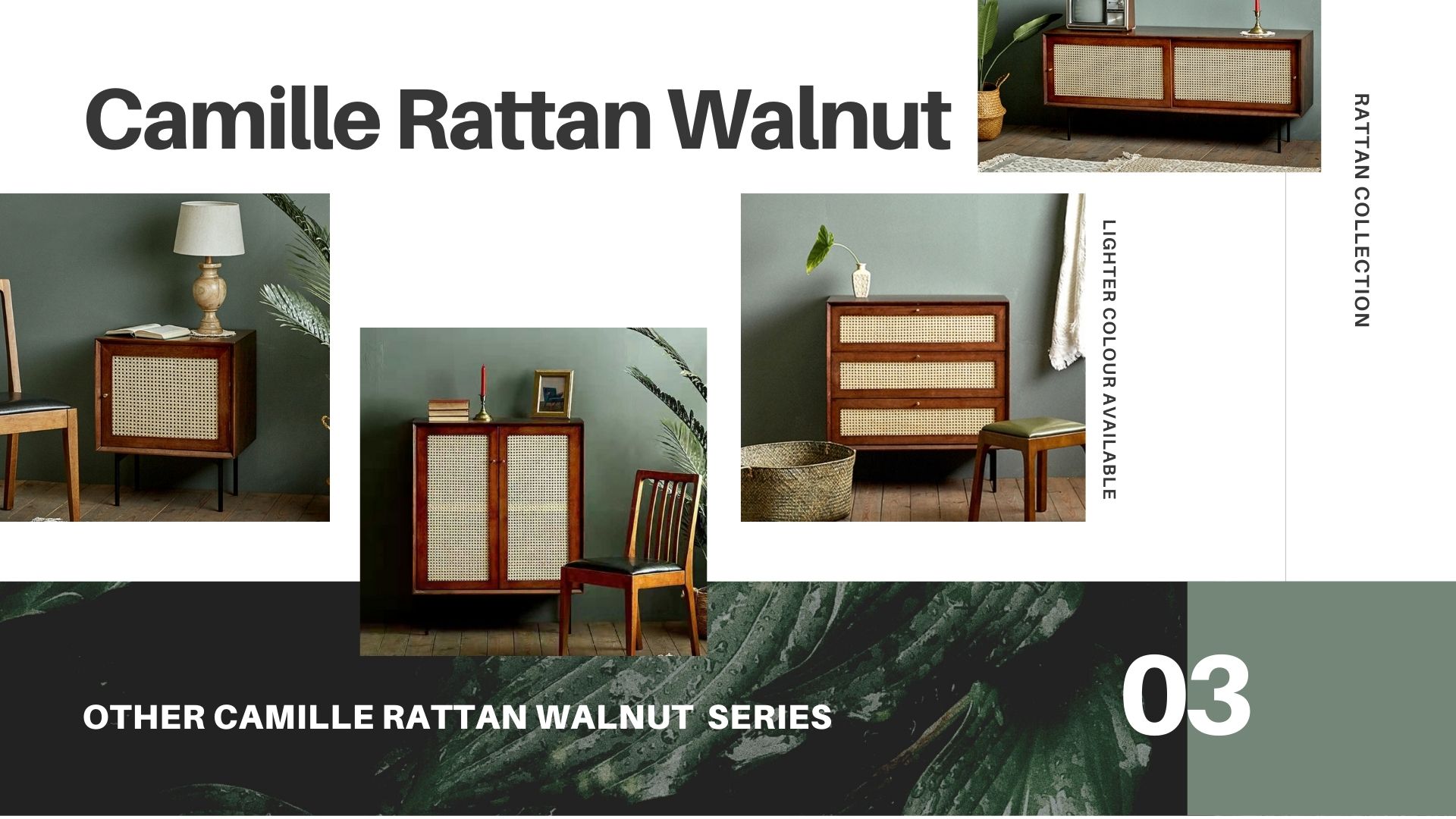 Made with strong walnut stained solid wood and brushed metal legs, Camille Rattan Walnut is the rustic and chic furniture well-liked by rustic fanatics. This series draws inspirations from vintage furnitures, with regular form pieces blended with natural rattan weave exuding a strong retro chic style.
The light wood version is available too!
With these information, we hope that you will shop wisely and shop with a vast future in mind.