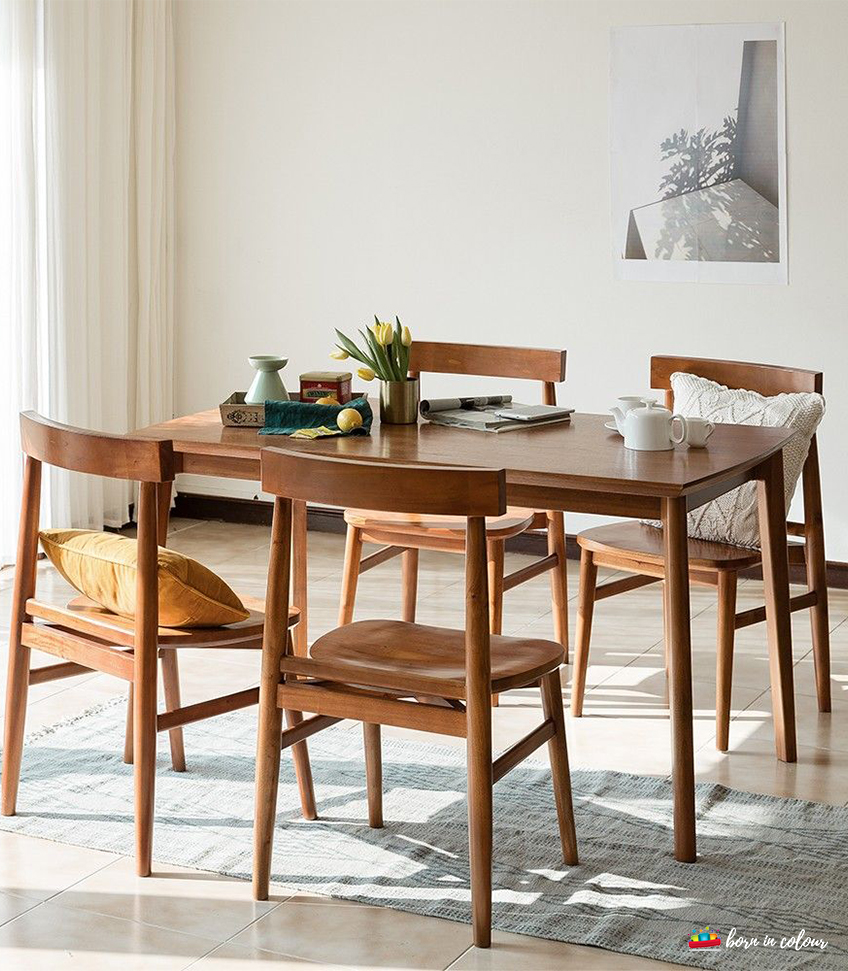 Whether it is lazy breakfasts or game nights with your loved ones, there's no denying that the dining room is a space where life happens in more ways than one. For the longest time, dining chairs had to match dining tables and as such, dining sets started gaining popularity. However, in today's context, many homeowners in Singapore have started shifting towards open-concept homes and mixing trends to create a unique style for their interior space.
Mixing and matching dining chairs to your tables can sometimes prove to be a tricky affair, but when done right, your dining space will immediately give off an eclectic elegance. Here's how you can pick dining chairs to match your living space and create that perfect gathering spot:
1. Choose comfort over style
It's surprising how when it comes to choosing a dining chair, many buyers in Singapore tend to pick out the colour and style first instead of comfort.  So, an important question to ask yourself when shopping for a dining chair is: Are you able to sit comfortably in this chair for the next couple of hours without feeling discomfort? 
Besides asking yourself that question, you should also take accurate measurements of your dining space to ensure that your chair can fit and still provide a clean movement area. It is recommended to choose chairs that are a minimum of 12 inches between the tabletop, this allows you to easily slide it under the dining table whilst enjoying sufficient legroom.
2. Mirror the style of your chair with your lifestyle 
Did you know that your lifestyle can be easily reflected in the dining chairs that you choose?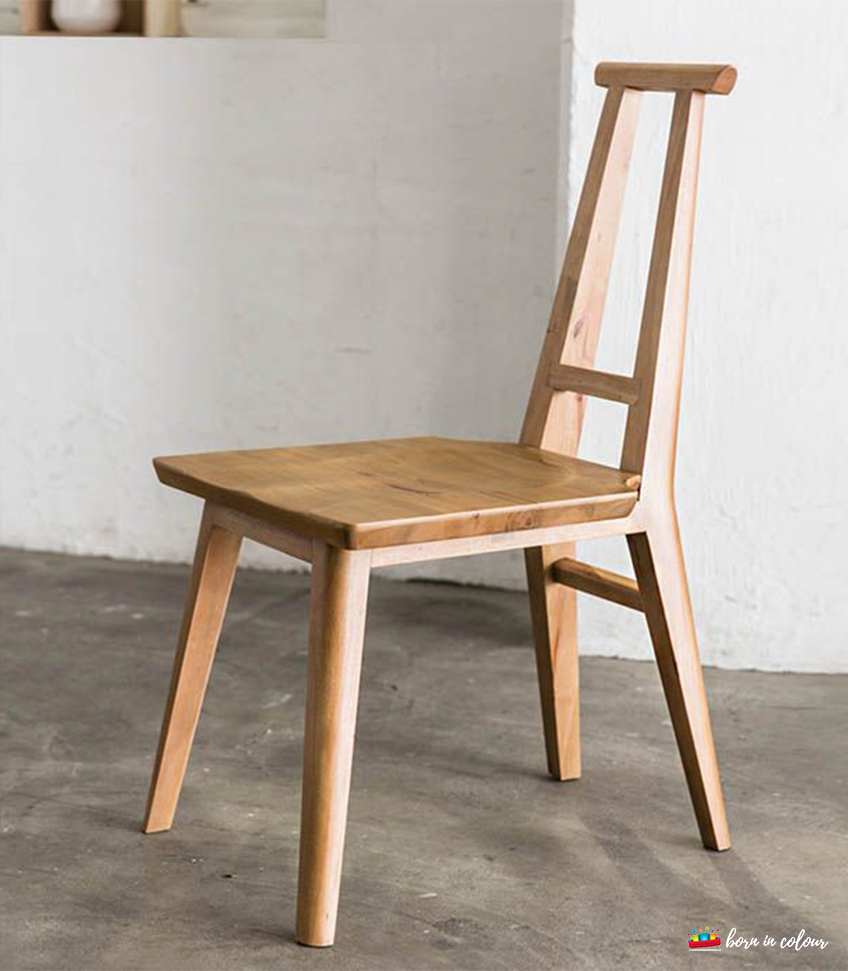 For instance, high-back chairs set the tone for formal dining, whereas low-back ones easily create a very casual ambience. On the other hand, having open-back chairs allow for longer sightlines, in turn creating an illusion of space. However, you can always mix and match by choosing elegant end chairs and simple side ones to create a semi-formal dining setup. 

It may sometimes be hard to visualise the type of chairs that would match your lifestyle, hence a handy tip would be to visit online furniture stores for inspiration.
In addition to choosing a dining chair that matches your lifestyle, it is also important for all the pieces to look good together. Choosing dining tables and chairs with a common element ensures that they'll look good together. Some of the common elements include the colour undertone of the finish, level of formality, or even style.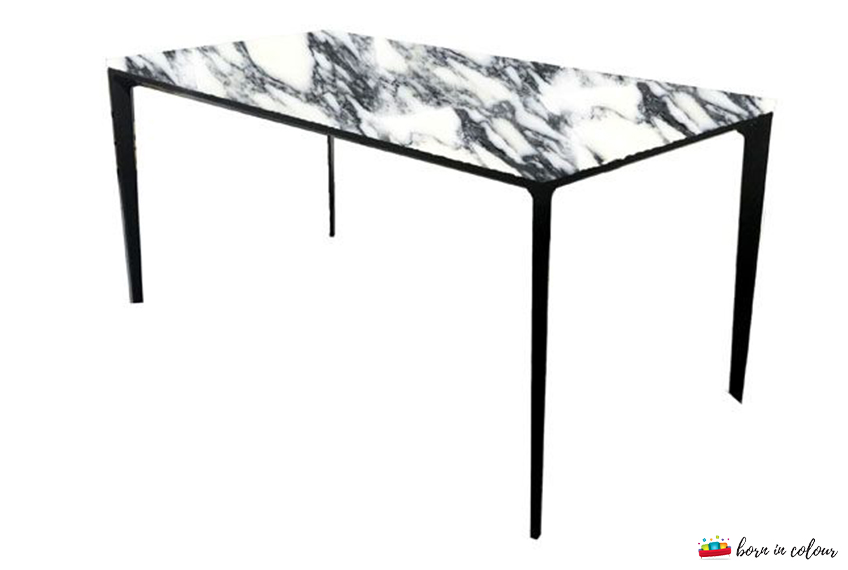 For instance, if you have a Yak Italian Marble Premium Dining Table with beautiful natural marble patterns, it's not going to look right paired with a simple and minimalistic wood dining chair. Instead, the table would look better with a leather chair like our Deeps PU Leather Chair to create a timeless and elegant look.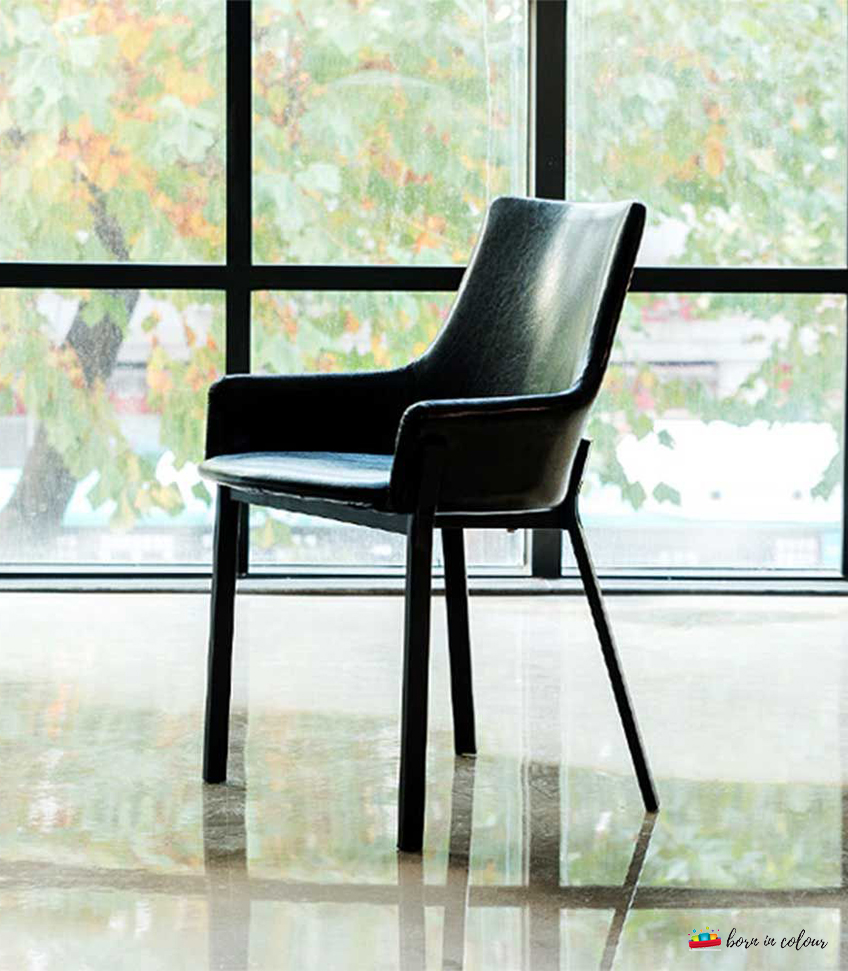 4.  Materials for easy maintenance 
Besides style, your dining chair material can also help to evoke the moods and ambience you wish to create. For instance, metal chairs have a way of adding a sense of lightness to the overall dining space, whereas wooden ones give off a very warm feel with their earthy tones. However, each of these materials often comes with its own set of maintenance requirements. 
Non-upholstered dining chairs with minimal fabric are ideal for households with pets or kids. Leather or PU leather exudes a sense of elegance whilst still being easy to clean. However, the most coveted material for dining chairs is still wood, and though it is easy to clean, wood tends to change colour over time. Furthermore, spillages have to be handled promptly to prevent them from leaving water stains. 
In conclusion 
Playing around with different dining table and chair combinations gives you the freedom to change up the feel of your dining space. While there's no right or wrong way to mix and match your furniture around, you can follow these tips to prevent yourself from getting a chair that looks too mismatched for your dining space. 
Born In Colour is a furniture store in Singapore offering a range of contemporary dining chairs. Designed with functionality and aesthetic appeal in mind, we aim to make every experience at your dining room a memorable one. Shop our range today.