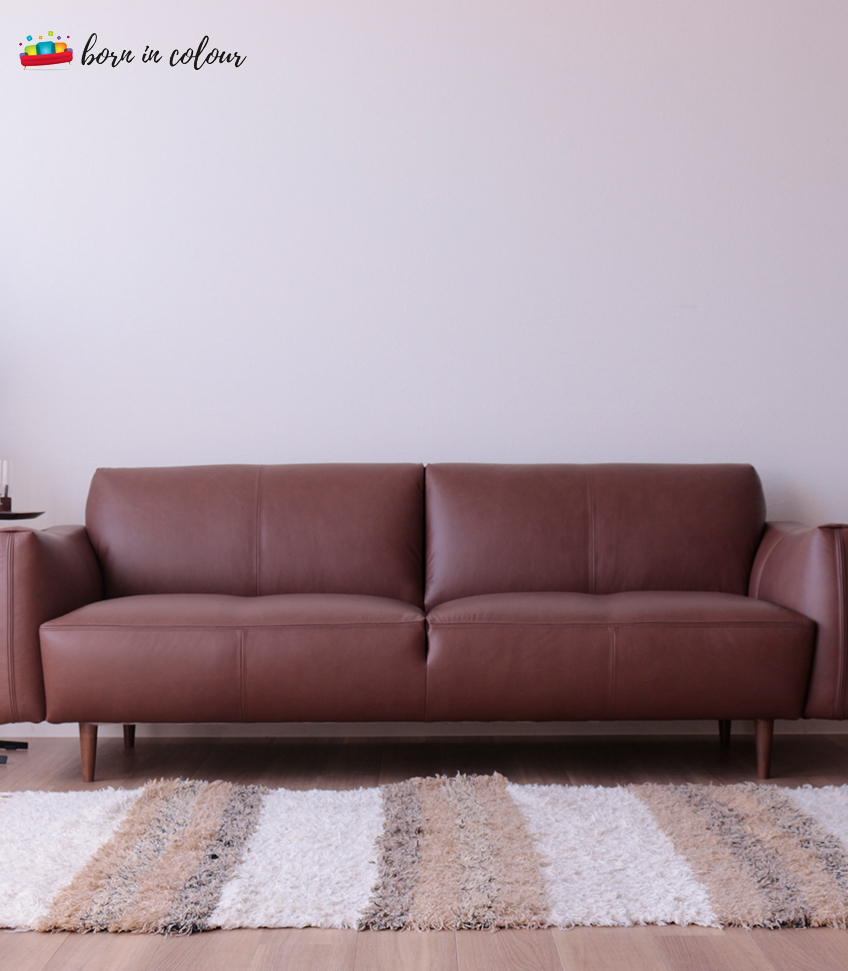 Sofas are the centrepieces for any living room. As the highlight of your living room space, it is important to ensure that your sofa not only complements your home aesthetics but also your personality and lifestyle. 
Currently, leather sofas are a popular sofa choice in Singapore. This is no surprise considering the sleekness, durability and low maintenance characterised by leather sofas. Though owning a leather sofa holds great appeal, the process of choosing the right one can be a challenge; after all, not all leather is the same. With a variety of leather sofa styles, sizes, types and textures, shopping for the ideal leather sofa is no easy feat. As such, this article will serve as a guide on how to shop for a leather sofa in Singapore.
Consider Sofa Size
One of the most important elements to consider before purchasing your leather sofa is the size. The size of your leather sofa can depend on the number of family members you live with, how often you entertain visitors and the amount of space available in your living room. Firstly, Loveseats or two-seater leather sofas are typically designed for two people, offering a more intimate seating position. This is the perfect type of sofa for young couples, newlyweds or homes that require a seating area, but are too small to fit a traditional sofa.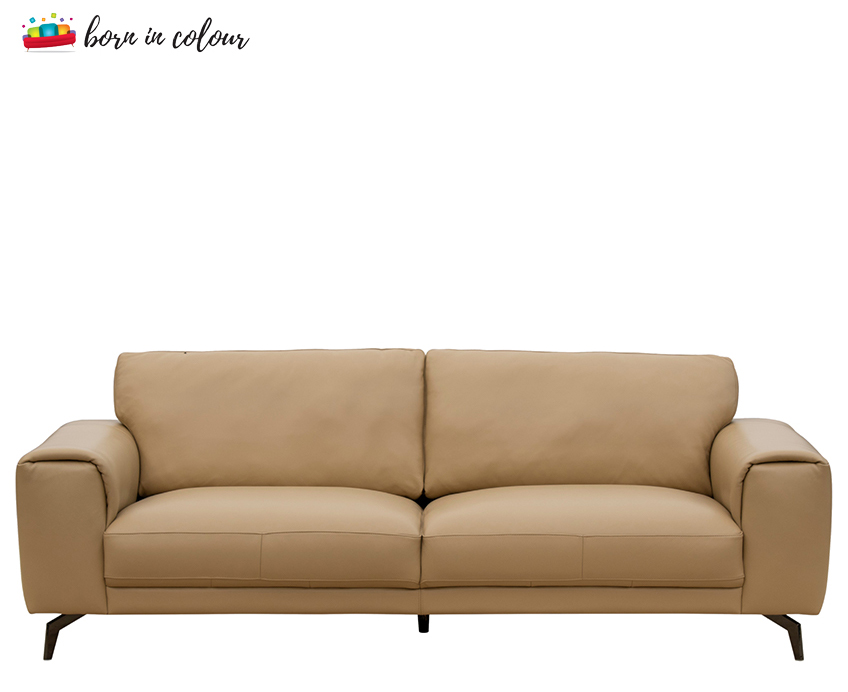 Secondly, the standard and most common sofa size is the 3-seater sofa in Singapore. These sofas are usually between 70 to 87 inches long, with a height ranging from 26 to 36 inches high. As a result of the longer couch dimensions, they are unlikely to fit well in other rooms of the house. In general, your 3-seater sofa should face your television or entertainment centre.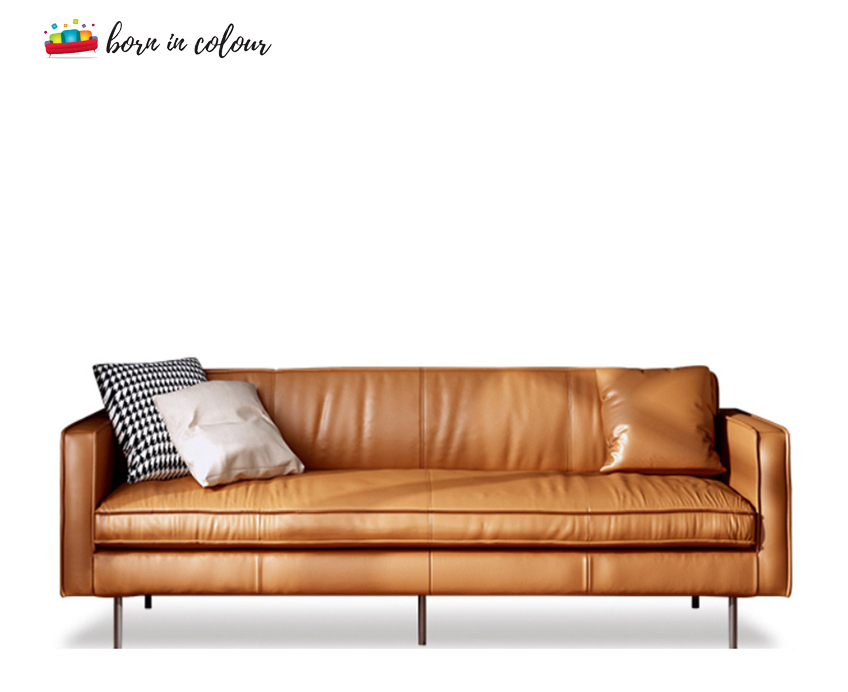 For larger families, L-shaped leather sofas are highly recommended. These sofas can seat up to seven people comfortably without taking up much space. The sofa's space-saving capabilities allow it to be placed in a corner to make more room for other furniture. Its configuration enables close interaction between friends while providing an optimal TV viewing experience.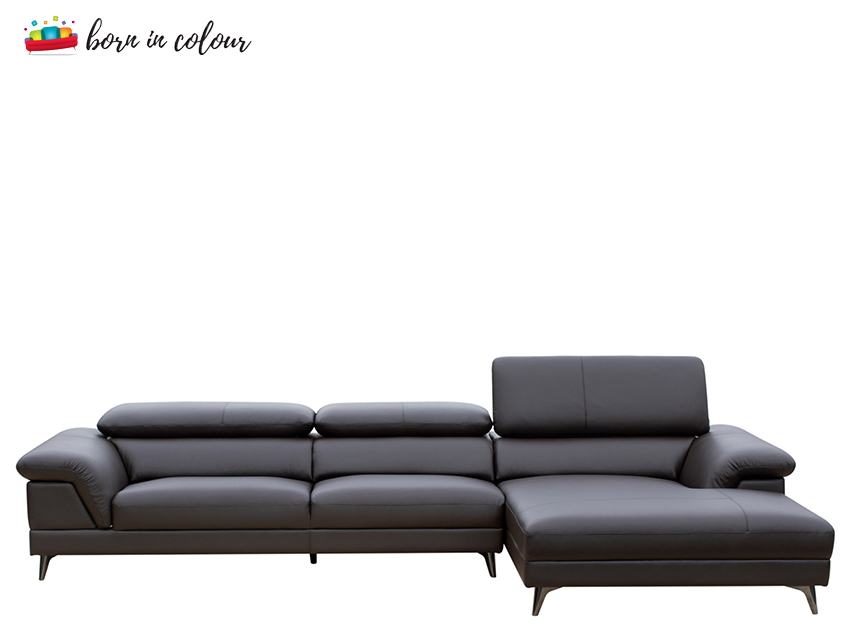 Consider Sofa Style
Once you have gotten your sofa size down, think about the style of your leather sofa. If you prefer a more modern and luxurious look and feel, then an Italian leather sofa in Singapore is the perfect match for you. Italian leather sofas are renowned for their design, quality and versatility. What makes them better than ordinary leather is the technique of tanning – vegetable tanning, that results in more body and also allows it to age beautifully, developing a rich patina over time. Italian leather's natural markings blend splendidly with timeless, contemporary furniture. In this way, your living room exudes elegance, sophistication and class.
For those who are opting towards a more affordable, rustic design style, look into leather sofas with warm, earthy tones including maroons and caramel browns as the rustic theme revolves around naturistic, idyllic elements. Textures also play a significant role here from course weaves to animal hides. As rusticity allows for greater flexibility and choice, faux leather sofas are a viable option that you can consider as well.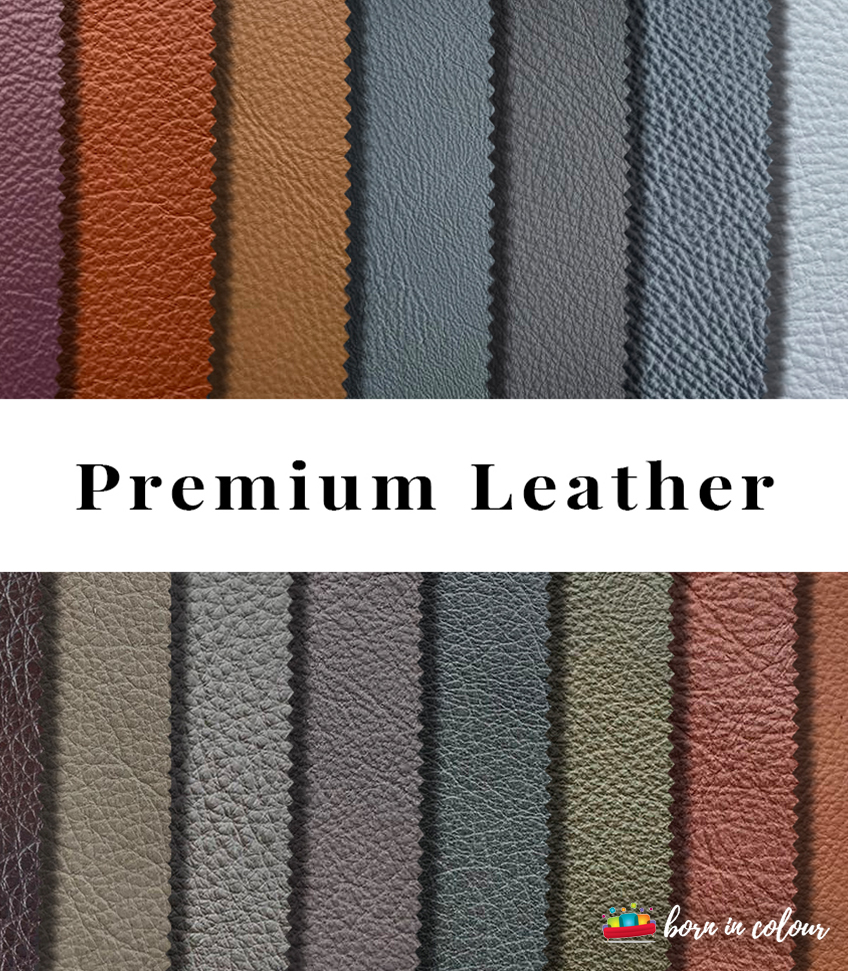 Often, due to most leather looking similar to each other, many are unaware that leather comes in many types, each with its own distinct attributes. Firstly, next to Italian leather, the full grain leather sofa is an A-lister. This leather retains the appearance and texture of natural hide after minimal processing. Another type of leather sofa is the top grain leather sofa. Top grain leather has its top layer sanded off, which allows for a variety of finishes to be applied. With this finishing coat, top grain leather sofas are protected against stains that would otherwise adhere to full grain leather. 
Last but not least, comes vintage leather sofas. One of the most desirable aspects of vintage leather lies in a beautifully burnished patina. Vintage leather sofas deliver impeccable qualities such as durability, aesthetics and exceptional value. Due to its resilience, it is ideal for homeowners with children and pets. Moreover, vintage leather ages beautifully, enhancing your sofa's appearance and producing unique patinas that will add character to any living room. 
At the end of the day, though there exists a plethora of different sofa sizes, styles and leather types in Singapore, you can't go wrong by selecting a leather sofa based on your desired aesthetics, lifestyle and home space.
Born in Colour is a furniture shop in Singapore, offering a wide range of leather sofas for you to choose from! Enliven your living room and contact us today for more information!