Product Info
Dimensions: W750 x D420 x H795 mm
Material: Pacific Oak Wood, Veneer, Solid Wood Legs
The continew series evokes the continuity of classic designs with a fresh look. The space saving folding dresser console provides you with ample storage space with a flip up mirror.  Compliments perfectly in any tight rooms. 
Specifications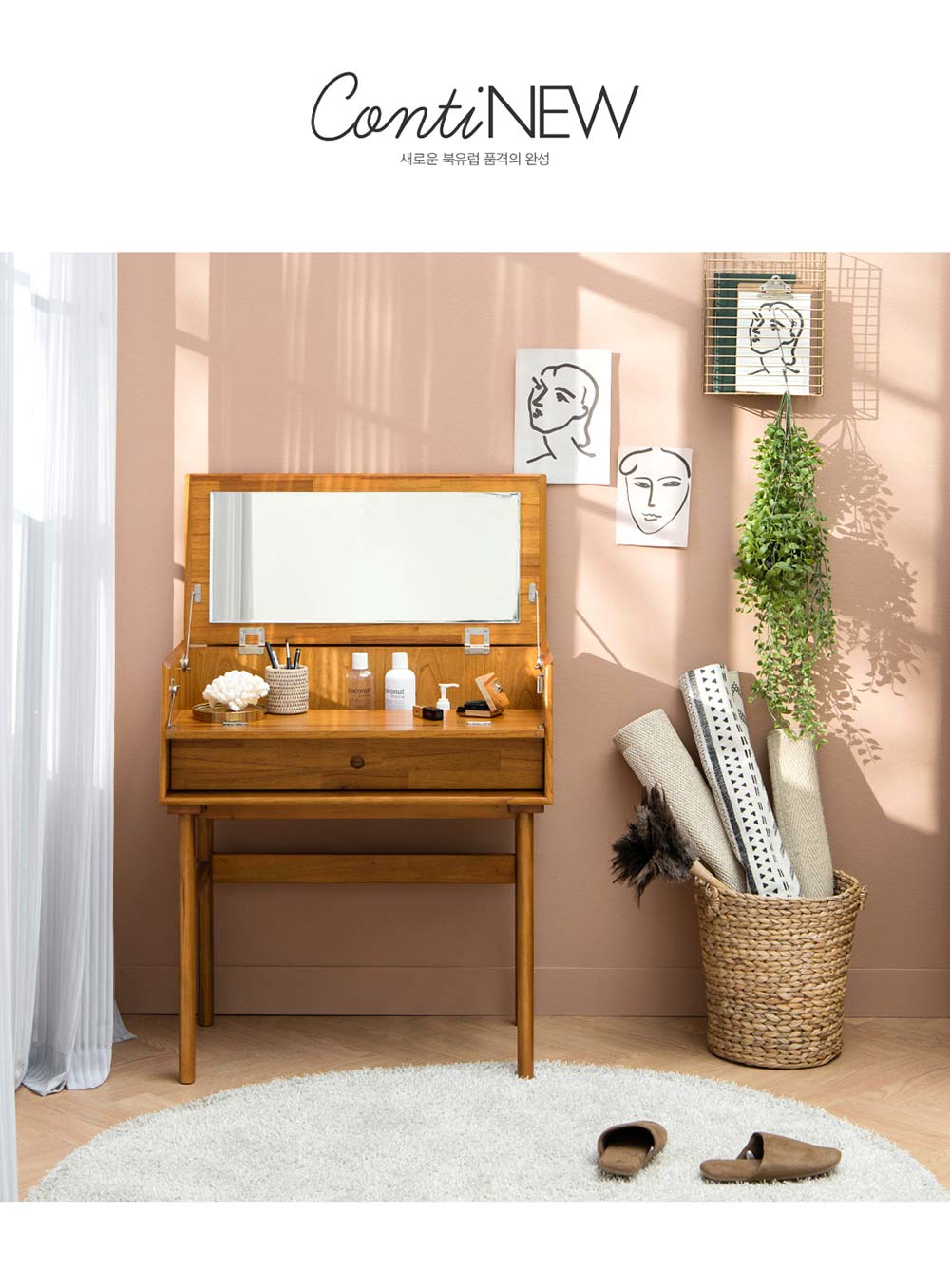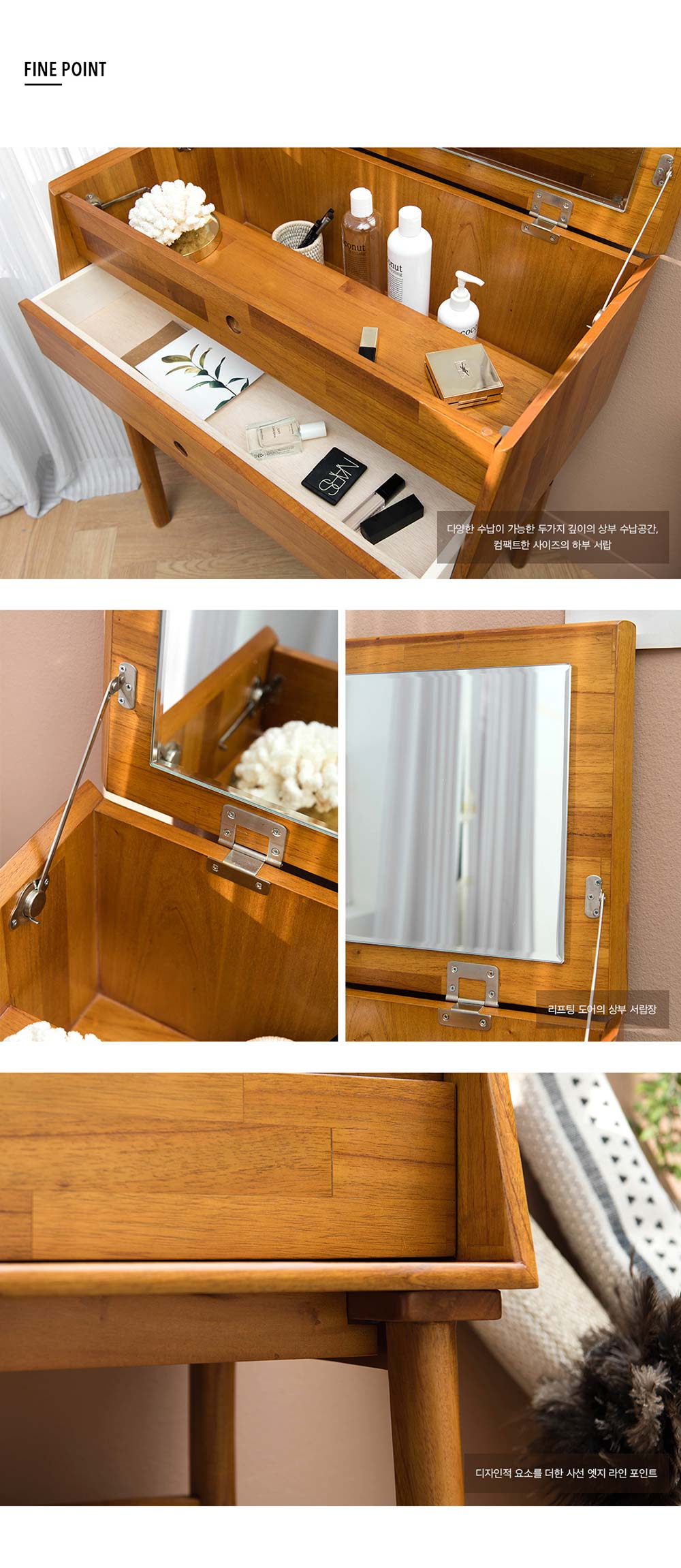 Related products
Check items to add to the cart or
Need Assistance?
Get to know us!
---
Copyright © 2018, Born In Colour, All Rights Reserved.