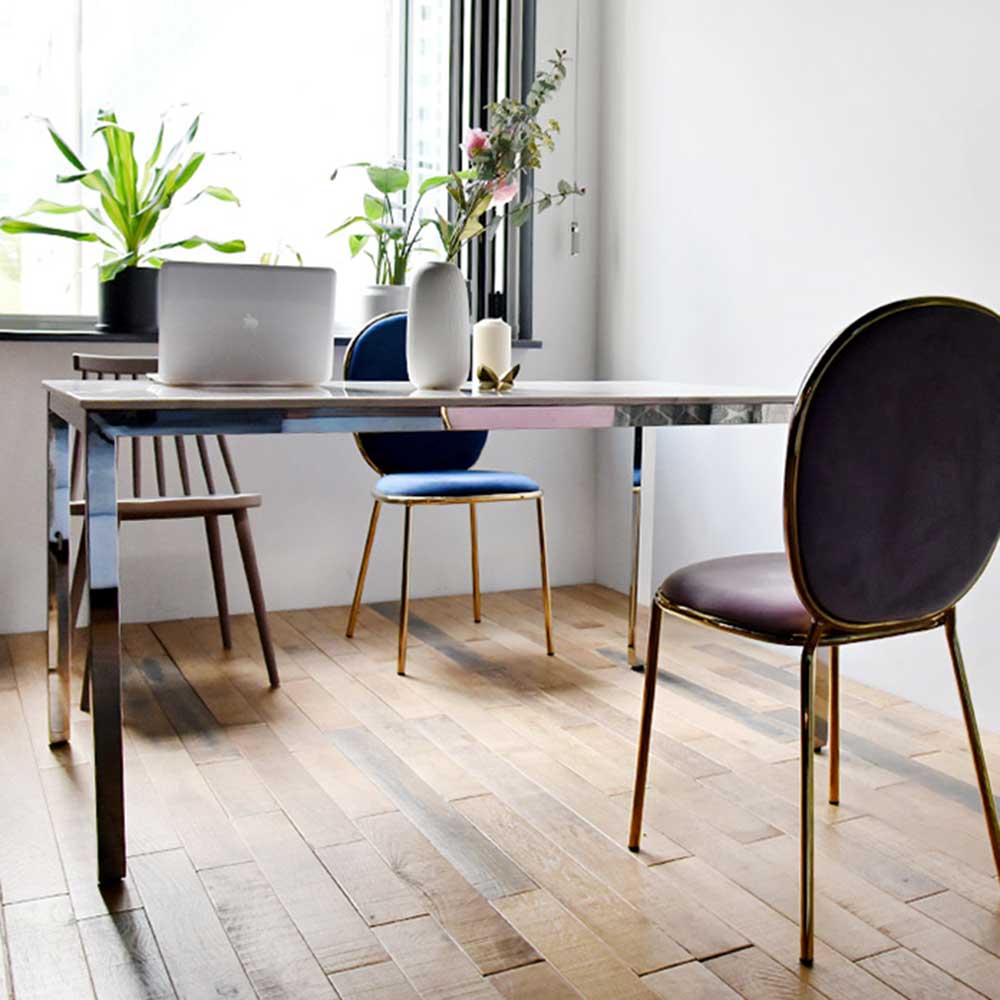 The Yak Marble features a table top that is surfaced with Formica casing to prevent stains and resistance to acid.
The Natural Italian sourced marble along with the stainless-steel legs in gold finishing exudes a sense of simplicity yet elegance.
To perfect the look in your dining room, just pair it with the Yak Velvet chairs. A perfect sight for sore eyes after a long and tiring day. 
There will be looks of envy from your guest when they see your beautiful, classic Italian Natural Marble table from our Yak Marble series.