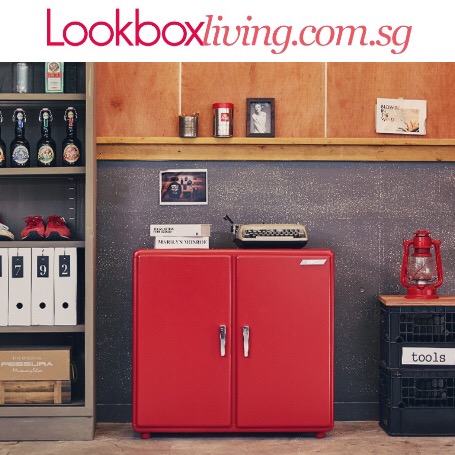 We are proud to share with you guys that our Pico Retro Pop collection is featured on Lookboxliving's website under their PRODUCTS tab!
Designed with 80's retro pop style in mind, this collection is made from engineered wood and finished with a pastel colour palette of eco-friendly low gloss paint.
Pico is a term used to represent a small amount (1/1 trillion) which perfectly reflects the compactness incorporated into the furniture of this collection.
This collection is sure to bring out your style in small living spaces.
There's 4 colours available in this collection but not every piece have all 4 colour options! The screenshot above depicts Pico Retro Pop's 2 door cabinet in Red.
Pico Side Table in Ivory:
Pico Retro Pop's Study Desk in Sky:
 Pico Display Cabinet in Blue Gray:
Last but not least! The metal handles on our pico series allows you to DIY labels for your drawers to keep everything neat and organized.
Find out more about each of the 15 pieces in this collection @ here. 
[Our Pico Retro Pop collection on Lookboxliving]