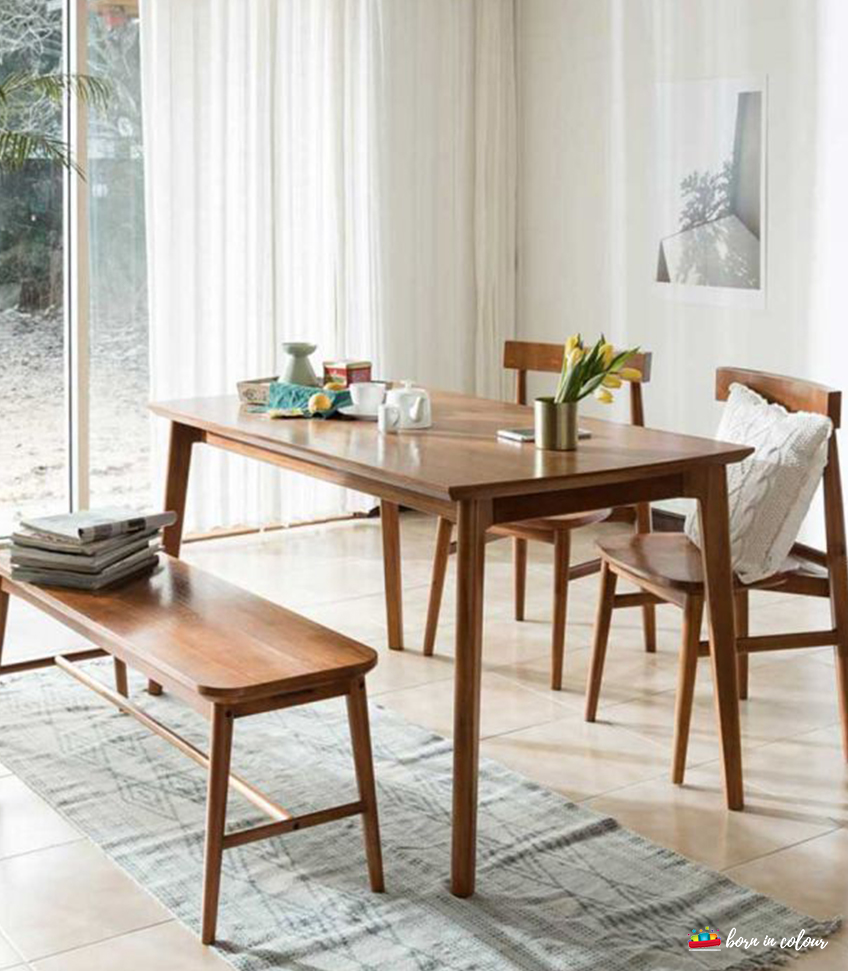 Dining tables in most homes today are used for more than just hosting family meals and dinner gatherings. With work-from-home becoming more common in Singapore as a result of the ongoing pandemic, many people who do not have the luxury of a separate area for their home office have begun using their dining tables as workstations. 
The most important thing to do before investing in a dining table or dining set is to consider its function. Is your dining table going to be a focal point where your family gathers to spend time? Or is it only wiped down during special occasions like reunion dinners or Christmas parties? 
Other questions to consider include how many individuals eat together regularly and how often do you have guests over to entertain? Does your dining table have to be converted into a workstation for you and your family?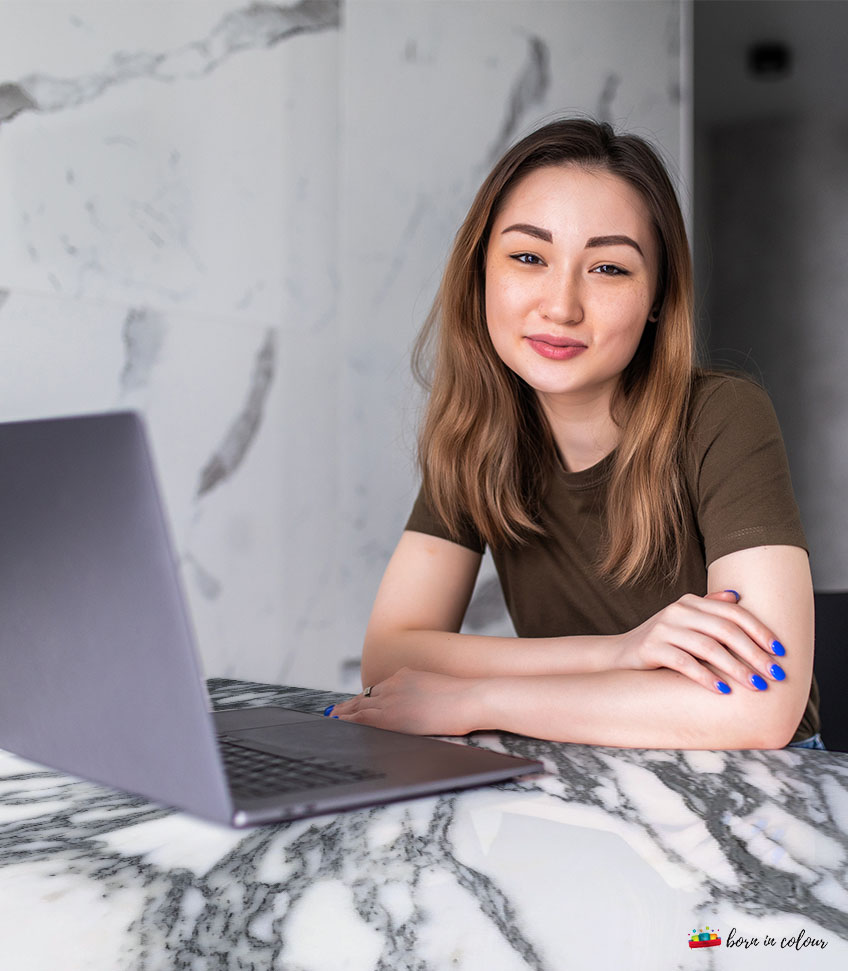 Ultimately, the perfect dining table may have the ability to completely change the look, feel, and personality of your dining room. Here are our top tips for selecting the right dining table for your home.
1. 

Measure Your Space
Don't fall in love with a design only to find yourself having to figure out how to make the dining table work with the available space that you have. To save yourself time, money, and heartache, you should determine the functional space in which your new dining table will fit. 
Hence, it is best to carefully access your space with your measuring tape and consider your seating arrangements at home. A handy tip after measuring the space is to minus 80-100cm from each dimension. This is to factor in allowances for walkway and elbow room between diners, in turn minimising a cramped and unwelcoming dining environment. In general, it is best to have 90cm of space on all sides of your table. However, if you have a very small space with changing uses, then you can consider getting an extendable dining table to accommodate your needs.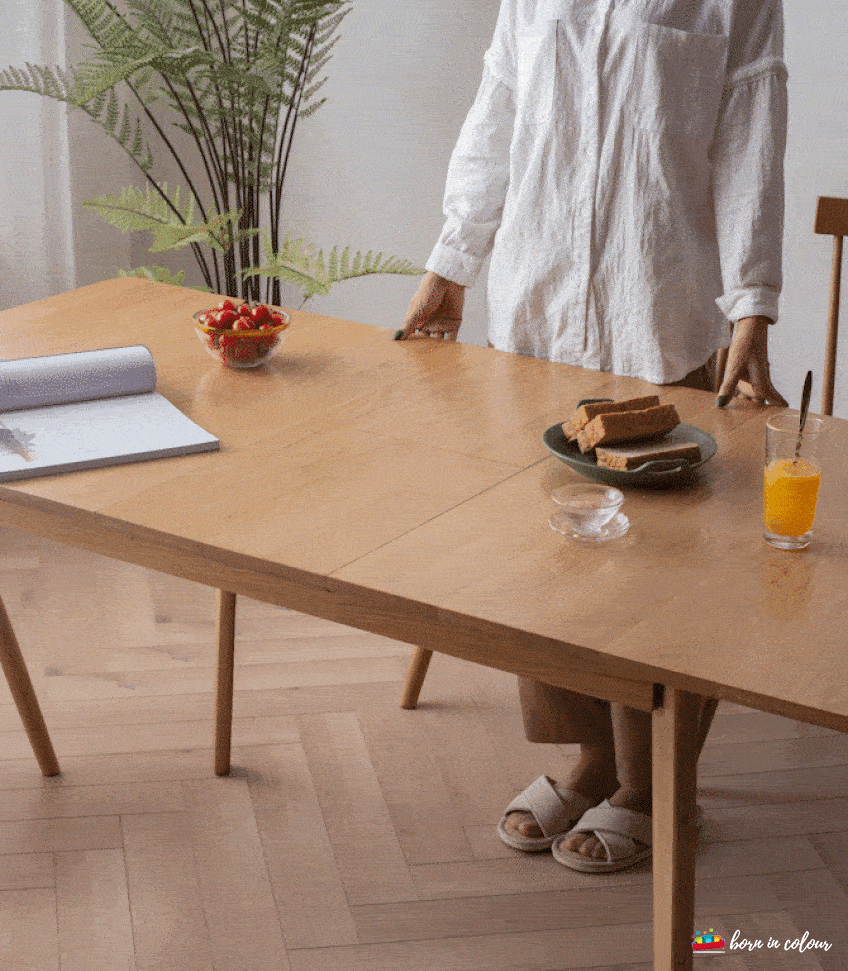 The following are the standard dimensions of a rectangular dining table as a guide: 
4 pax: 120cm (width) x 90cm (depth) 
4-6 pax: 160cm (width) x 90cm (depth) 
6-8 pax: 200cm (width) x 90cm (depth)

2. Get In Shape
To decide on the shape of your dining table, you have to first consider your dining space. For instance, square and round dining tables work best in smaller spaces or square rooms. Whereas, rectangular and oval tables best suit elongated rooms. If you have toddlers at home and are concerned with sharp table corners, then perhaps you may want to invest in a table that has a more rounded profile instead.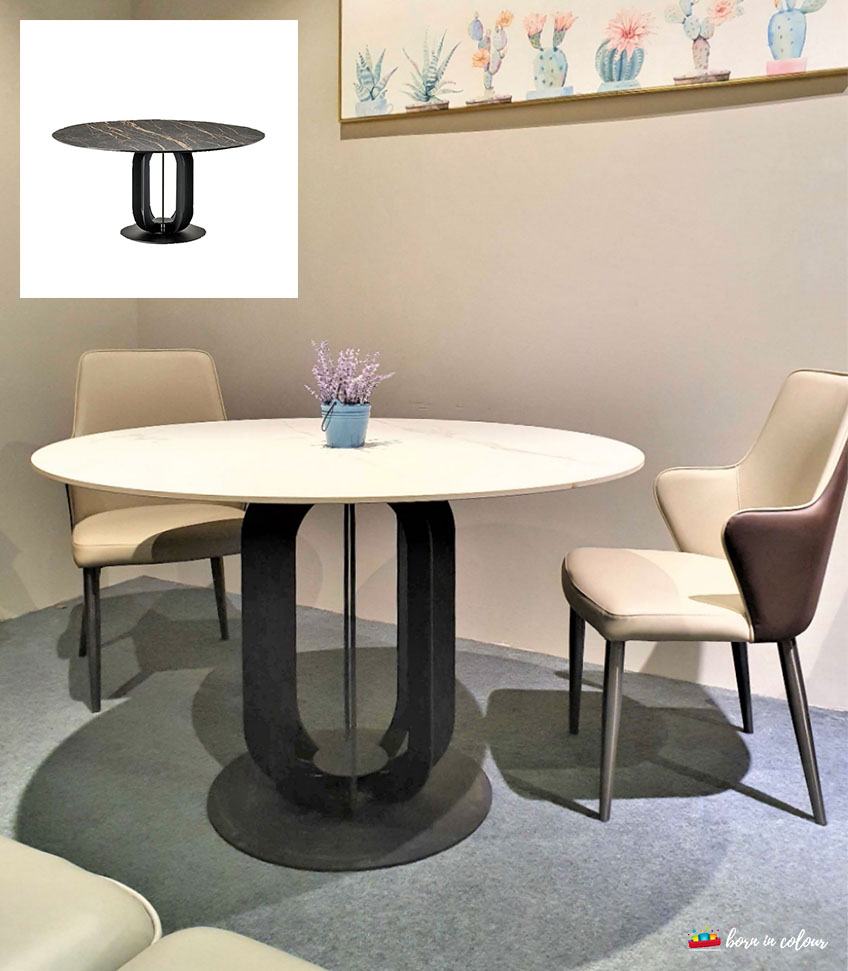 Round dining tables have always been a popular choice amongst many homeowners as it allows for a more intimate dining experience, whilst encouraging an easy flow of conversation. Due to their shape, round tables tend to be easier to navigate around, making them well-suited for smaller homes in Singapore.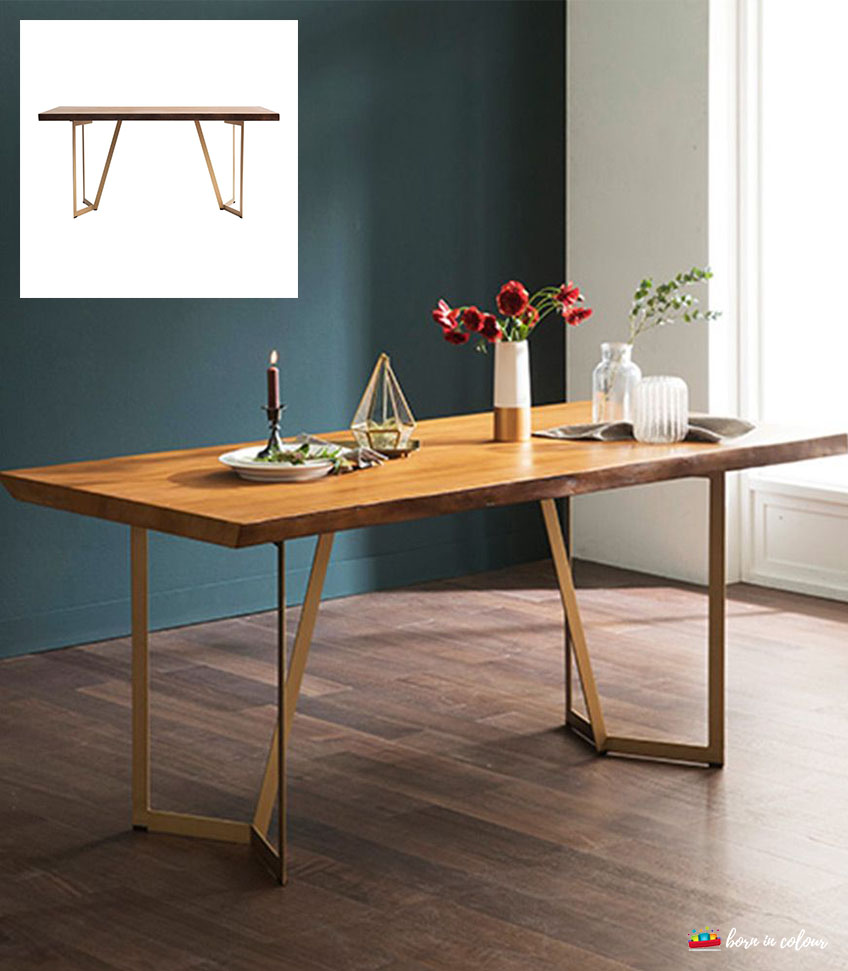 Rectangular dining tables are known for their versatility and ability to be integrated into any floor plan. The rectangle is the most common table shape and thus, it comes in more styles, sizes, as well as extendable options.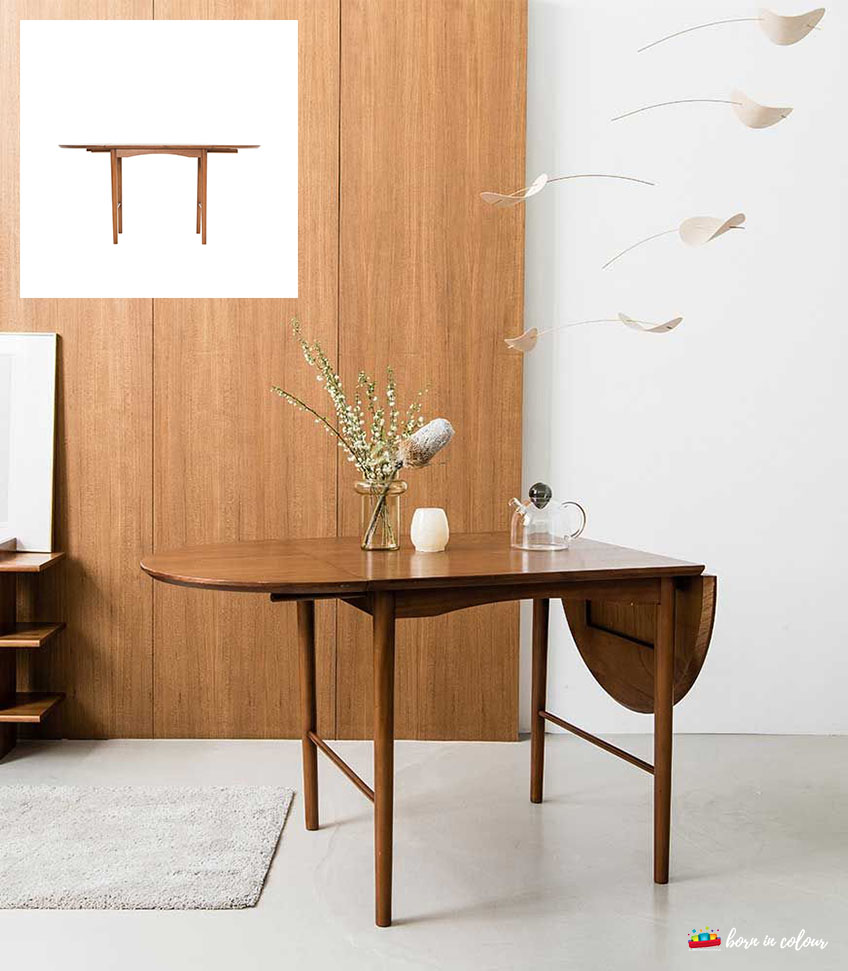 Oval dining tables are similar to rectangular ones in almost all attributes. However, due to its rounded corners, it gives off the impression that it occupies less space.
3. Materials 
Choosing the right material for your dining table can be challenging. Some common considerations to take note of are affordability, ease of care, and personal style; if any of these criteria are not met, it may result in buyer's regret. Here are some of the common materials used for dining tables: 
Solid wood is a classic material used for dining tables due to its durability and ease of repair. When it comes to Scandinavian-inspired dining table designs, wood makes for sturdy construction all while creating a contemporary and timeless feel in the dining room. 
Born In Colour uses 100% mahogany, a quality hardwood with proper finishings, enabling the dining table to withstand the tests of time. 
Ceramic is an artificial material, composed of a mixture of clay as well as other inorganic materials to give the appearance of marble. The material is then dried and glazed to form a finished surface that is completely sealed. Just like wood, ceramic is also a durable material and is resistant to spills as well as scratches. 
Glass tabletops include clear, frosted, or tinted versions. Generally, glass tabletops are inexpensive and can create a feeling of space as well as openness. 
Marble
is a go-to material if you like modern luxe interiors. Marble is similar to ceramic, however, the downside is that it tends to be more porous and as such more prone to absorbing stains


Due to the multitude of ranges, styles, and materials available in Singapore, most of us become spoiled for choice when picking out the right dining table for our home. Both rectangular and round dining tables have their own set of space-saving benefits whereas the materials you choose for your dining table can have an impact on the ambience of your dining space. 
Born In Colour is a furniture store in Singapore offering a range of contemporary dining table designs. Designed with functionality and aesthetic appeal in mind, we aim to make every experience at your dining table a memorable one. Shop our range today.